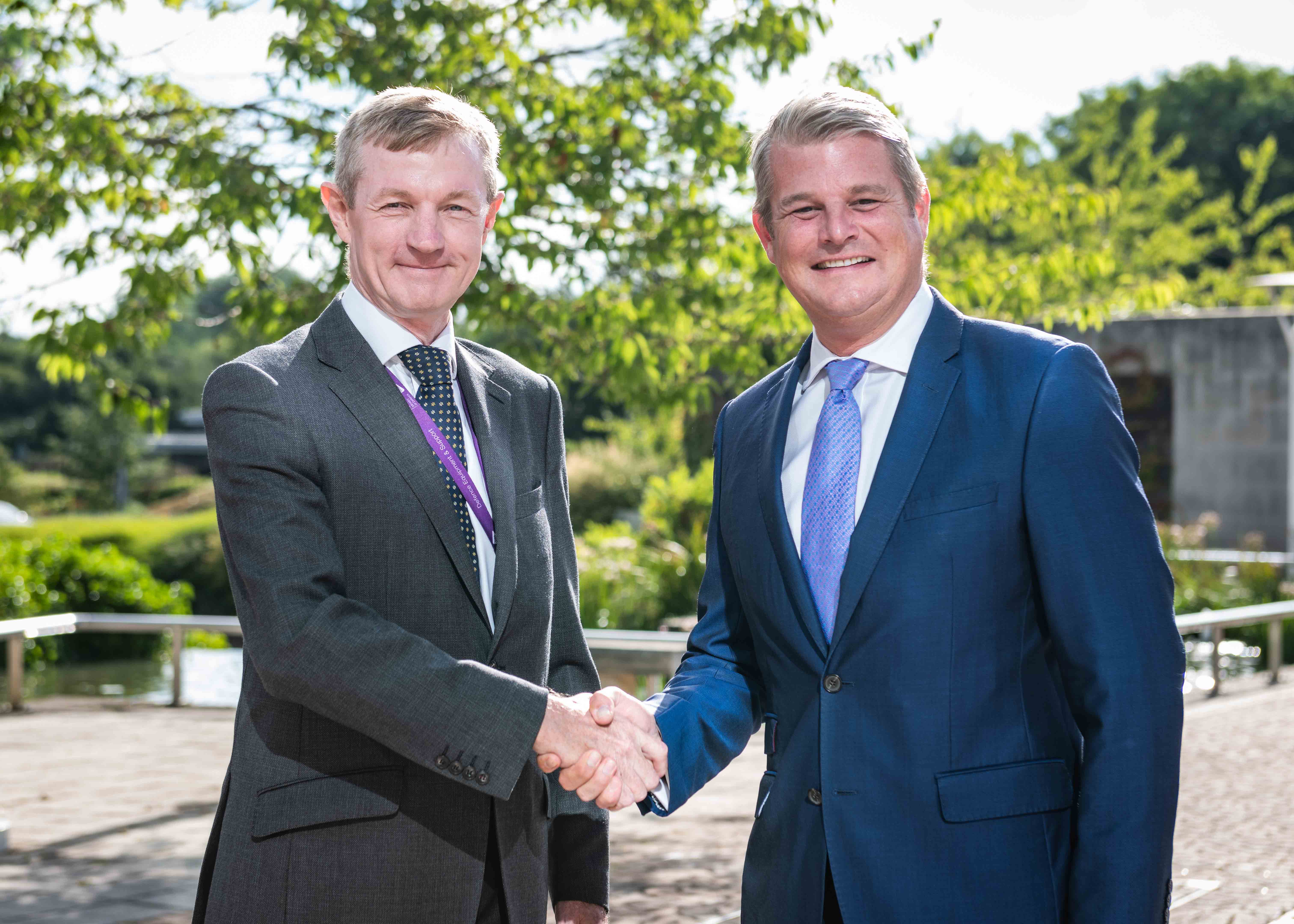 Share this story
Stuart Andrew MP, the new Minister for Defence Procurement, visited MOD Abbey Wood just days after his appointment to meet the workforce and learn more about how DE&S operates.
The Minister, who is MP for Pudsey in West Yorkshire, has previously been a member of the Welsh Affairs Committee, an Assistant Whip and most recently the Parliamentary Under Secretary of State at the Wales Office.
He addressed DE&S employees at a Town Hall where he opened his speech by paying tribute to his colleague, predecessor and friend Guto Bebb.
Minister for Defence Procurement, Stuart Andrew said:
"I am an enormous supporter of our armed forces and a huge admirer of Britain's world-beating defence industry, in which so many of our very best engineers and designers generate billions for our economy."
The Minister said since being appointed to the role it had been a "whirlwind" in terms of getting up to speed with the Defence portfolio but that he wished to thank DE&S employees for all they have done in terms of procuring for and supporting the armed forces.
"The reputation of Abbey Wood really precedes it and it's a huge privilege and relief to know that I'm working with such expert and talented colleagues."

"At DE&S you don't just provide the backbone for the armed forces – without your efforts our people simply couldn't sail, fly or drive. But you also help make a massive contribution to local economies up and down the United Kingdom."
The Minister highlighted recent programme successes for F-35, Atlas, Dreadnought, Type 25, HMS Queen Elizabeth, SA80 and Land Ceptor.
Discussing his immediate priorities, he said he intended to immerse himself in the Defence portfolio and meet as many people across the Defence Industry as possible so he can best support DE&S in delivering all the important work on our agenda.
"We might be living in a more unpredictable age but that only means the work of Defence, the work of the thousands of people here in Abbey Wood has never been more important."

"And as Britain looks to go global, I couldn't be prouder to be joining Defence and doing everything I can to help you continue delivering great things for our nation."