Published 18 November 2020.
DE&S staff taste triumph at APM Awards.
Share this story
The delivery of HMS Prince of Wales and completion of the QEC Programme has been successful in winning the coveted APM Project Management Award for Engineering, Construction & Infrastructure Project of the Year.
Running annually for over 20 years, the prestigious Project Management Awards ceremony recognise the very best of the project profession and strive to offer opportunities for all projects, programmes, organisations and individuals to have their achievements celebrated.
The award recognised that the delivery of the HMS Prince of Wales aircraft carrier to the Royal Navy in 2019, marked the completion of the UK's largest and most complex warship build programme delivered both on time and within 3 per cent of the cost forecast in 2013.
The programme was delivered by DE&S in conjunction with the MOD, Royal Navy and industry's Aircraft Carrier Alliance (BAE Systems, Babcock International and Thales UK).
"Given the amazing level of competition, the team were thrilled to win this prestigious APM award."
It noted that this was achieved through overcoming extraordinary challenges unique in its scale and complexity; high levels of project management professionalism, determination as well as an ethos of "Best for Project" and Enterprise decision making.
The judging panel were impressed by how lessons from Ship 1 had been embedded into Ship 2 and noted the iconic project will deliver benefits across the nation, both now and in decades to come.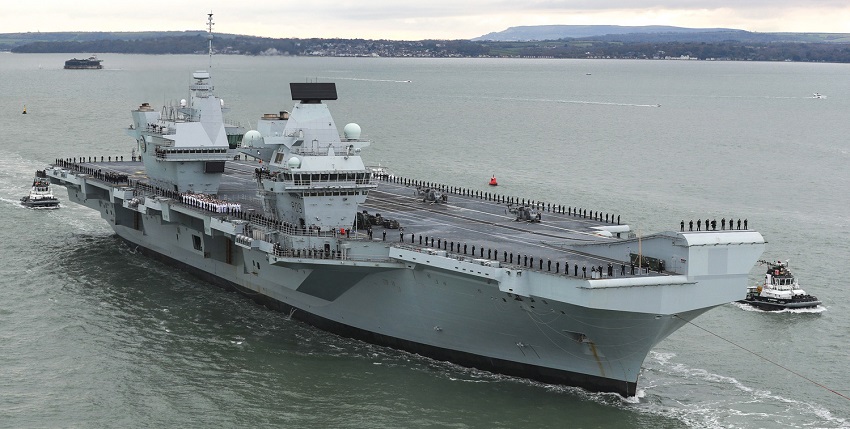 Director General Ships, Vice Admiral Chris Gardner, said: "Given the amazing level of competition, the team were thrilled to win this prestigious APM award. It is great recognition for the thousands of people who have worked on this programme, which was truly a national endeavour, and has delivered world class capability to the Royal Navy for generations to come."
DE&S' UK Military Flying Training System (UKMFTS) team were shortlisted for the Programme of the Year Award 2020 but missed out to the HMRC: COVID-19 Programme.
The £3.2 billion five-year programme replaced legacy fleets of training aircraft and helicopters by introducing five new aircraft types, constructed aircraft hangars and 'school-houses' in four locations, designed and installed high-fidelity simulators and synthetic training devices, and developed new training syllabus and courseware.
It is acknowledged as delivering a world-class, state-of-the-art training system which is a global exemplar for training aircrew in preparation for the operational front line.