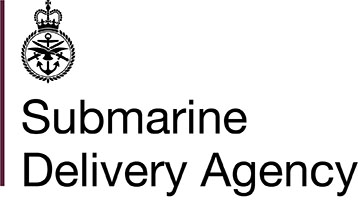 About the Submarine Delivery Agency
At DE&S, we work alongside – and manage the recruitment for – the Submarine Delivery Agency (SDA). And just like DE&S, the SDA is a part of the Ministry of Defence.
In partnership with the Royal Navy, the Defence Nuclear Organisation, and industry, the SDA:
procure submarines
manage the support that keeps them at sea
will safely dispose of them when they've served their purpose
Delivering some of the world's most advanced and technically complex equipment, this work is vital to providing the ultimate guarantee of our national security – with submarines on patrol every minute of every day. The SDA's vision is to lead a high-performing industrial enterprise to deliver submarine capability safely, securely, and more effectively and cost efficiently each year. Take a look at the SDA's Corporate Plan to find out more.
SDA locations
SDA headquarters are in Abbey Wood, Bristol, and they also operate in a variety of locations across the UK and overseas with the UK's allies.
Why join the SDA?
The SDA stand by a commitment in all that they do: doing the right thing, the right way, all of the time. And they're looking for people to join their team and share this same commitment. In return for your dedication and expertise, you'll have access to an exceptional set of benefits including a market-leading Civil Service pension scheme, 25 days' holiday plus one additional day every year you work up to 30 days, flexible working, parental and adoption leave, performance awards, store discounts and much more. Take a look at the SDA benefits for more information about the range of perks you'll enjoy when you join.
Discover more about how the SDA will support you, your role and your aspirations by reading their Employee Value Proposition – simply put, this defines what makes the SDA a great and unique place to work.
Be a part of the team
As a member of the SDA team, you'll play your part in delivering the extraordinary, working on world-leading projects that'll make you feel proud about what you do – delivering for our armed forces and helping to defend our nation. There are vacancies across a vast array of specialisms, from HR to finance, project management and engineering.
You'll be supported and empowered to develop and grow. There's also a range of shared networks across the SDA and DE&S, including the Volunteers Network, Race and Culture Network, Neuro-inclusivity Network and Parents Network – providing you with the opportunity to join a community, meet new people, and find support and friendship from people with shared experiences.
Discover more about the SDA's vision, values and behaviours in the SDA Code.
Ready to deliver the extraordinary? Explore SDA vacancies below:
More about Defence Equipment & Support