Environmental Protection and Sustainability
Defence and the environment are closely linked. Climate change has the potential to increase global instability, threaten global security and will require our armed forces to operate in more extreme conditions.  Defence is required to not only anticipate but address these threats. Ultimately, the UK will be stronger and safer with a climate-prepared and adapted armed forces.
The UK Government has made tackling climate change and biodiversity loss its number one international priority. This commitment requires Defence's full involvement, as set out in the MoD Climate Change and Sustainability Strategic Approach. DE&S is committed to reaching net zero, improving environmental sustainability, and meeting Defence's strategic 2050 ambition.
"Whether it is by changing our own behaviours, enhancing our infrastructure, harnessing our natural capital assets, improving the efficiency of the equipment we procure and support, or delivering more sustainable military capability, every positive change we can make, large or small, makes a difference."

– Stephen Wilcock, Director for Engineering and Safety at DE&S
In our 2025 Strategy (opens as pdf in new tab), we committed to having net zero carbon emissions from our operations and infrastructure across our sites by 2040, and to using carbon negative estate to support the offset of the carbon footprint from equipment by 2050.
Our environmental strategy
Our environmental strategy focuses on three themes: reducing the organisation's carbon footprint, sustainable energies and offsetting . We will be improving the equipment we buy from suppliers to ensure sustainable and resilient solutions for the UK Armed Forces for the whole life of that equipment.
News and updates
Be part of our Environmental Protection team
Join one of our safety and environmental protection teams and play a vital role in ensuring the equipment used by the Armed Forces is safe and offers the best possible protection, while minimising environmental impact. Become a go-to expert for advice and guidance on safety and environmental compliance and awareness across a range of projects, from fighter jets and armoured vehicles to submarines and aircraft carriers.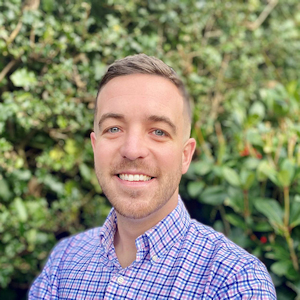 Meet the team: Air Safety and Environmental Manager
"The role is very varied, which keeps it exciting. I can be writing a strategy on how to get an aircraft into service one day and visiting a factory to review safety standards on a build the next."
–  Air Safety and Environmental Manager, Tom
More about Defence Equipment & Support