"The role is very varied, which keeps it exciting. I can be writing a strategy on how to get an aircraft into service one day and visiting a factory to review safety standards on a build the next"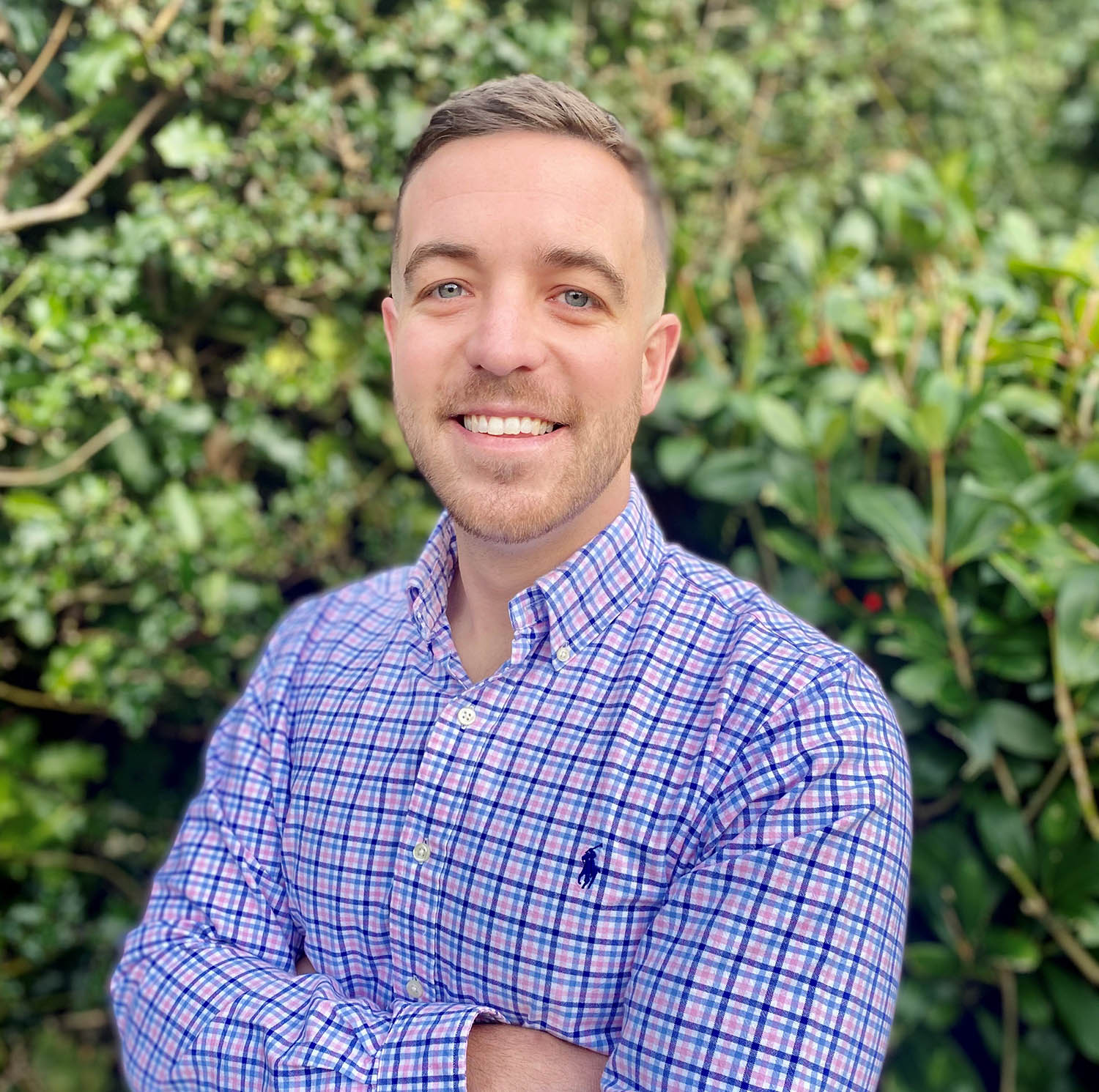 As an Air Safety and Environmental Manager, it's Tom Amery's job to ensure air systems are safe to fly and to reduce their impact on the environment. We spoke to him to find out more about his role at Defence Equipment and Support (DE&S), his career path and some of the exciting projects he's supported.
If you're interested in a career in Safety Engineering, check out our latest vacancies here.
Tell us about your career path. How did you find yourself working in safety engineering?
I was a very mechanically-minded child, fixing pushbikes and motorbikes in the garage for fun after school. This sparked my interest in an engineering career early on.
When I was 16, I spoke to a career advisor about a military career working on helicopters, which sounded like a fantastic opportunity. So, after leaving school, I joined the Royal Navy as an Aircraft Engineer, which I enjoyed a lot as it was such a niche and exciting role.
During my final years with the Royal Navy, I was deployed overseas, working alongside the US Marine Corps in Florida and South Carolina on the F35B Lightning II – an aircraft that was yet to enter service. When I resettled in the UK, I knew I wanted to experience a different aspect of the programme. That was when a friend sent me an advert for an engineering role at DE&S, which seemed like the perfect step to take. It was a great transition from military to civilian life.
I've been with DE&S for two and a half years; first as a Certification Engineer on unmanned air systems, and now as an Air Safety and Environmental Manager. I've found the experience exciting and see lots of opportunity to develop my career here.
What is your current role like?
As an Air Safety and Environmental Engineering Manager, I play a vital role in making sure air systems used by the UK's armed forces are safe to commence flying and enter service, and meet the environmental standards placed upon them.
My department is the go-to place for advice and guidance on safety compliance, awareness and environmental issues. We support air platforms across the full lifecycle – from influencing the design and build of aircraft to get them safely into service, to the through-life support of a platform and safe decommissioning.
We not only look at the overall safety of an air system, but also at the materials we're using. Certain materials are hazardous to the environment and the people using the aircraft, so we need to find alternatives; this means recommending environmentally friendly materials for new aircraft and looking into ways to properly dispose of older aircraft that once used these outdated materials.
The role is very varied, which keeps it exciting. I can be writing a strategy on how to get an aircraft into service one day and visiting a factory to review safety standards on a build the next. I can be providing guidance on the design of a platform, or I can be out on an airfield reviewing potential safety occurrences on an in-service aircraft.
How does your role make a difference?
My role is essential in making sure the air systems operated by our armed forces are safe.
As such, building a safety-first culture with front line command is a large part of the role; we want everyone to feel like they can raise safety concerns openly and confidently. We make a conscious effort to ensure everything is as safe as practical for the people who use these aircraft and being able to analyse these circumstances makes a huge difference.
What's the most exciting project you've worked on?
Getting my first platform into service was a massive day for me and the pinnacle of my DE&S career. It's really inspiring to know that you got something signed off for flying.
The platform was called Watchkeeper, an unmanned air system which was the first of its kind. While unmanned air systems are usually piloted remotely by RAF pilots, Watchkeeper was the first to be operated using only a keyboard and mouse, by the Royal Artillery Gunners of the British Army. Seeing this technology in service was an extremely proud moment.
What are your career aspirations and how does DE&S support you?
My aspiration is to become a Delivery Team Chief Engineer.I like the idea of being in charge of an engineering project and seeing through the delivery of a platform, and I feel supported by DE&S to achieve my ambitions.
The opportunity to learn and develop your career is definitely one of the main benefits of working here. Since joining DE&S, they've fully funded my master's degree in Military Aerospace & Airworthiness and a professional registration as an Incorporated Engineer with the Institution of Engineering & Technology.
As well as having the support of my line manager, like everyone who works at DE&S, I also have an assigned function development officer who is responsible for helping me with my learning and development throughout my career.
What are the best parts of working at DE&S?
Other than great training and career progression opportunities, I enjoy working at the Abbey Wood site, which has some great facilities, such as a gym. We also have brilliant charity events and open days each year.
It's also great to work in such a diverse environment. I work with people from all walks of life who bring with them differences in thought. This is vital in engineering as we need people who can think 'outside the box'.
The other thing that appeals to me is the flexibility. You can achieve a great work-life balance as I am able to choose the hours I work, which means I can fit my triathlon training into my work week.
What advice would you give to someone looking to start a career in your field?
Don't be put off by the word 'safety'. I think 'airworthiness' is more appropriate and it's actually a really exciting role because you're not stuck at a desk all day.
There are so many things going on at various stages of the lifecycle, which is what keeps this job interesting. I enjoy being able to talk to the end customer and seeing our platforms in action.
Latest Safety Engineering vacancies
Can't find a Safety Engineering job for you today? Search all our vacancies.