Published 30 October 2020.
Five Batch 2 offshore patrol vessels have now been delivered to the Royal Navy.
Share this story
HMS Spey, the Royal Navy's newest warship, has been successfully delivered to Portsmouth, marking the end of the Defence Equipment and Support-led procurement of the Batch 2 Offshore Patrol Vessel (OPV) fleet.
Spey is the final OPV designed and built by BAE Systems at its dockyard in Glasgow and her homecoming is a moment of enormous pride for the small team behind the programme which has delivered five warships in six years at a pace not seen since the end of the Second World War.
Having completed successful sea trials, HMS Spey will join her four operational sister ships – Forth, Medway, Trent and Tamar – and will be one of the most environmentally-friendly vessels serving the Navy thanks to a urea filter which reduces nitrogen oxide emissions from the diesel generators by about 90%.
Whether they are patrolling UK waters, thwarting smugglers in the Caribbean or being deployed around the Falkland Islands, OPVs are versatile assets equipped with a flight deck for a Merlin helicopter and an array of weaponry including a 30mm cannon.
Gareth Morris, DE&S' OPV project manager, said:
"I'm incredibly proud of my colleagues when I step back and think of all they've achieved."
Gareth added: "We've delivered HM ships Forth, Medway, Trent, Tamar and Spey – comprising 10,000 tonnes of essential shipping for the Royal Navy – in just six years.
"The final three ships were finished and delivered quicker than at any time since the Second World War, despite the onrush of the coronavirus pandemic. HMS Tamar, for example, was accepted by the MOD from the shipyard in January and became operational for the Royal Navy by the end of August.
"The programme has not been without its challenges, but I believe we rose to meet them as a team. The result is a new fleet of world-beating ships which are deployed globally, surpassing the Navy's original requirement."
The OPV programme, which has achieved around £44 million of savings against its original approved cost of £690-million, is completing on time and within budget thanks to effective collaboration between DE&S and industry.
At its peak, it has sustained about 1,400 jobs within BAE Systems and delivered a supply chain spend of almost £240m to more than 150 suppliers across the UK and Europe. More than 200 BAE Systems apprentices experienced all aspects of ship design, construction, outfitting, test and commissioning.
Meanwhile, several members of the DE&S Delivery Team have followed the project from conception to completion, offering them a valuable opportunity to develop careers in commercial, engineering and project management.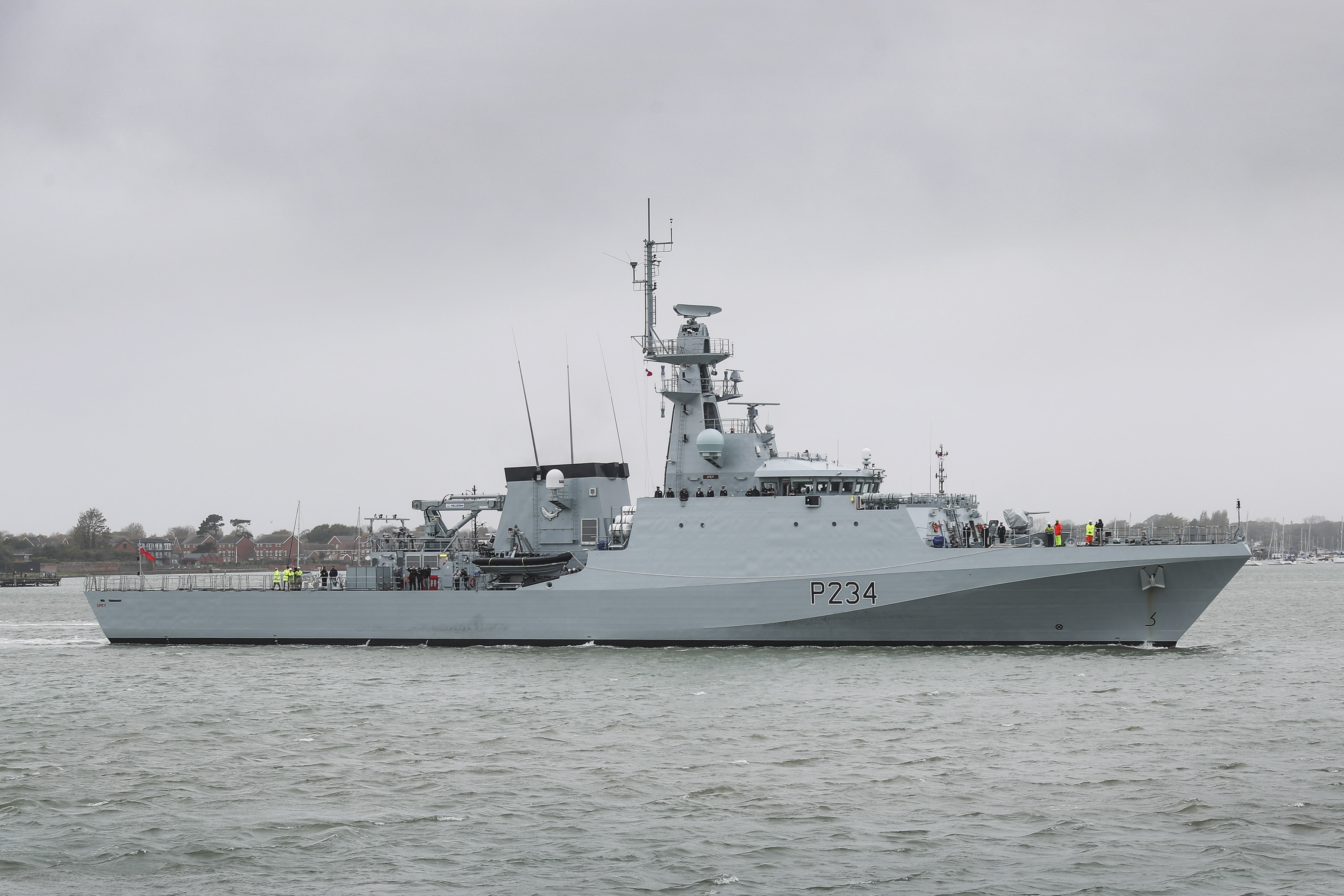 At least five level 1s have been promoted while working on the 90m long OPVs, while some apprentices and graduates have used their experiences as a springboard to join the Civil Service Fast Stream.
Graduate Hermann Daniel is a DE&S project manager and was aboard Spey as she arrived in Portsmouth on October 30.
"My time on the project team has been very rewarding, both on a personal and professional level," he said. "As we have been a small team throughout, I have been able to grow my skills outside of my core engineering competencies and take on extra responsibilities.
"With such a fast-paced project, I've had opportunities to learn throughout various lifecycle stages. Stepping off HMS Spey's gangway at the end of her delivery voyage to Portsmouth has been a fitting way to close out a highly enjoyable project."
The OPV delivery has also laid the groundwork for the Type 26 programme, which is securing Navy anti-submarine capability for the coming decades and providing thousands of jobs on the River Clyde.
Mark Beverstock, head of the OPV and Type 26 delivery teams, said: "As well as delivering five ships to the Royal Navy, the OPV programme has played a crucial role in ensuring shipbuilding capability for the future while focusing on continuous improvement.
"The standard of presentation of the Batch 2 OPVs improved continuously through the programme. HMS Spey achieved 'best in class' and I am very proud of the team, who have fought adversity and have all raised their game in order to complete the programme on time and on budget."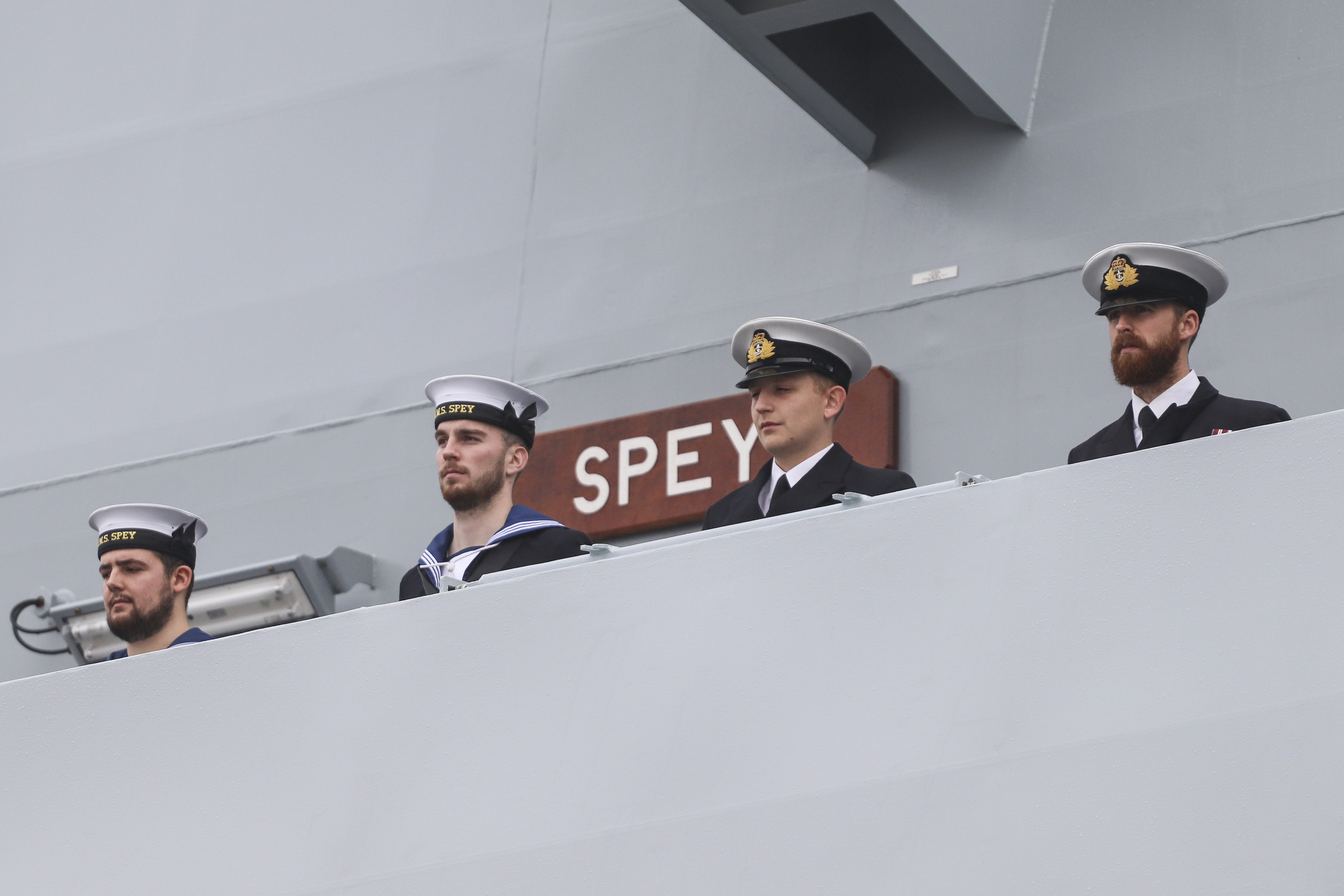 Team personnel are now preparing to join other delivery teams across the DE&S business, with their expertise and experience set to benefit major projects including the Fleet Solid Support, Type 26 and Type 31 frigate programmes.
Spey will undergo further trials and training before being formally transferred to the Royal Navy and commissioned.
Mike Macfarlane, OPV delivery director for BAE Systems, said: "Working collaboratively with the Royal Navy, the UK Ministry of Defence and our suppliers, we have successfully overcome this year's COVID-19 challenges to deliver this strategically important programme which will benefit and protect our nation's interests at home and abroad."