A glimpse of what our graduate schemes offer
Our graduates come from all backgrounds, but they all have one thing in common – undeniable talent. We need your skills, your drive, your ambition. We need the leaders and innovators of tomorrow. Our graduate schemes are designed to enhance your skills and test your knowledge. As you do  work that matters to the nation, we'll support you to make sure your talent shines.
We offer lots of excellent benefits at DE&S to ensure that everyone feels supported, empowered and rewarded for their work. 
Work-life balance – Flexible working where possible. 25 days annual leave +1 day a year up to 30 days. Plus 9 public and privilege holiday days annually
Financial – Impressive c.27% employer pension contribution, a competitive salary and the potential of earning performance-related rewards
Discounts – Join our partner organisations and save on: Holiday and travel, clothes, motoring, sport and leisure, entertainment and many more
Check out all of our employee benefits – Little Big Book of Benefits
Funded nationally recognised qualifications to aid your professional training and development.
You'll have the opportunity to move into a permanent position, if you're successful in completing your scheme. In fact, many of our graduates gain promotions and continue with more specialised study such as a master's degree. 
You'll learn from the best in the business, and have access to specialist training by people who are experts in their field.  
A dedicated manager and support network throughout your graduate scheme.  
Our current graduate opportunities
Our graduate application process
What our learners say about working at DE&S
"DE&S is a progressive and developing organisation, that really supports its employees. I feel in safe hands to have a long and successful career here."
Harry, Operations Manager – Graduate
Developing tomorrow's talent, today.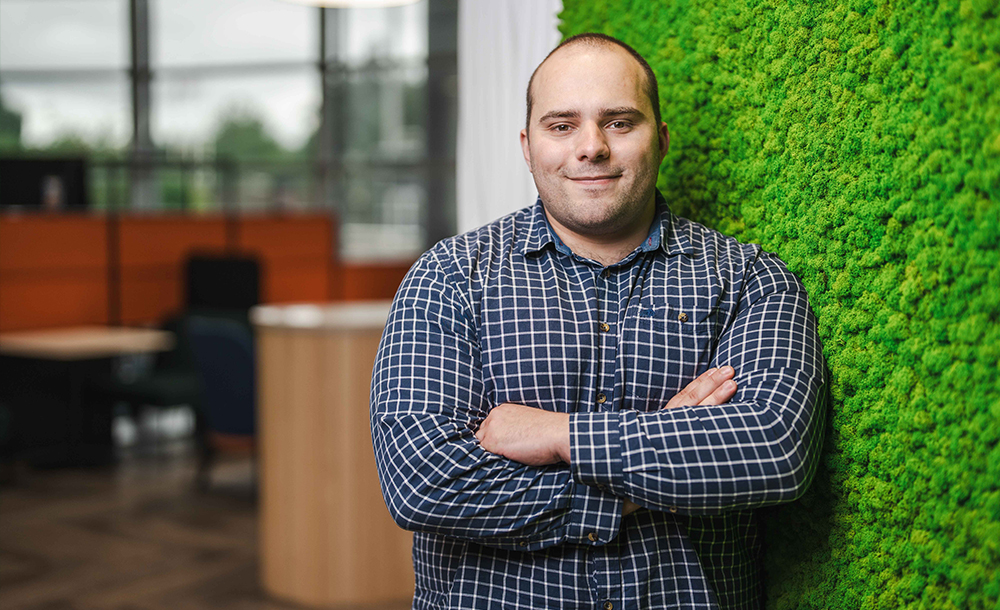 Graduates frequently asked questions