Average read time: 10 mins
Applications open: Late 2024
What is the DE&S Operational Delivery Supply Chain Management Graduate Scheme?
Supply Chain Managers (SCMs) work alongside a wide range of stakeholders and suppliers to ensure that equipment remains supported and delivers the required performance. This scheme will develop your skills and knowledge in the use of analytical, problem solving, organisational and project management skills to support us meeting customer requirements. During this two year graduate scheme, you'll undertake a variety of work placements across our Land, Ships, Air and Strategic Enablers domains.
You'll be provided with real experience in a large project delivery organisation, working alongside military and industry partners to successfully deliver outputs within performance, time, and cost parameters.  Within the role you could be supporting the latest protective clothing for soldiers, the smartest radar for new RAF jets, or our Deterrents at Sea. Our projects keep UK military colleagues safe, so that they can protect life at home.
Throughout the scheme you'll receive specialist SCM Practitioner Training and will work towards your Level 3 Chartered Institute of Logistics and Transport (CILT) Qualification.
Roles and responsibilities may include:
Creating and maintaining data records on Ministry of Defence (MOD) Logistic Systems for equipment, to optimise supply chain activities, through life
Developing inventory demand and supply to optimise inventory levels for support arrangements, using inventory analysis tools
Determining schedules for maintaining Operational Delivery projects and supporting activities to manage equipment whole life, and support cost, reliability and maintainability to agreed milestones
Assist with the identifying and securing the optimal storage and distribution solution(s) for an agreed range of equipment
Production of Customs Declaration documents to enable compliant HMRC activities when distributing Inventory into/out of the UK
Building and maintaining stakeholder networks, for sharing and gaining Supply Chain knowledge, to become confident practitioners for influencing support decisions and user requirements or opportunities
Gaining a 'Supply Chain' understanding so you can work with Through Life Support and Operations Manager colleagues in determining the equipment supportability
Ensuring all MOD owned inventory is materiel and financially accounted for in accordance with Inventory Materiel & Financial Accounting Policies and Procedures, to optimise inventory, financial and operational planning for all stakeholders
Certifying that the disposal of inventory is timely and ensuring accurate item data values are populated onto appropriate declaration forms
Assist support solution development by detailing the mandated supply chain requirements, including Government Furnished Equipment throughout the equipment life cycle
Gaining knowledge in conducting analysis and negotiation skills for recommending alternative support solutions and options
Being accountable to the Scheme Manager for successful completion of professional training and completion of placement objectives
What you'll need
To apply for the scheme, you'll need:
An honours degree in any recognised subject (minimum 2:2). A degree at a grade of 2:1 or higher and experience relevant to your chosen scheme would be desirable
If you are in your final academic year, you are encouraged to apply with your predicted grades. Evidence of the above qualifications will be required as part of your pre-employment checks before a formal offer can be made.
It's also beneficial if you can demonstrate the following desirable criteria:
Relevant experience demonstrating project or business skills achieved through internships, placements, or employment
What you'll do
You'll start your first placement where you'll be provided with the opportunity to familiarise yourself with the organisation and start your onward career development. From there, you'll start to build your SCM knowledge, skills, and experience as you support and deliver to our customers from within your placement.
You'll continue your rotations throughout the business, moving into various roles to enhance and build on your development. You'll also be working towards your professional qualification, prepare for your end of scheme assessment, and future employment.
Elevating careers, rewarding perks. Explore our benefits
What our learners say about working for DE&S
"I've gained invaluable experiences in different departments. Overall fantastic experience, enormous amount learnt and would recommend to anyone."
Ciaran, Marine Engineer – Graduate
Developing tomorrow's talent, today.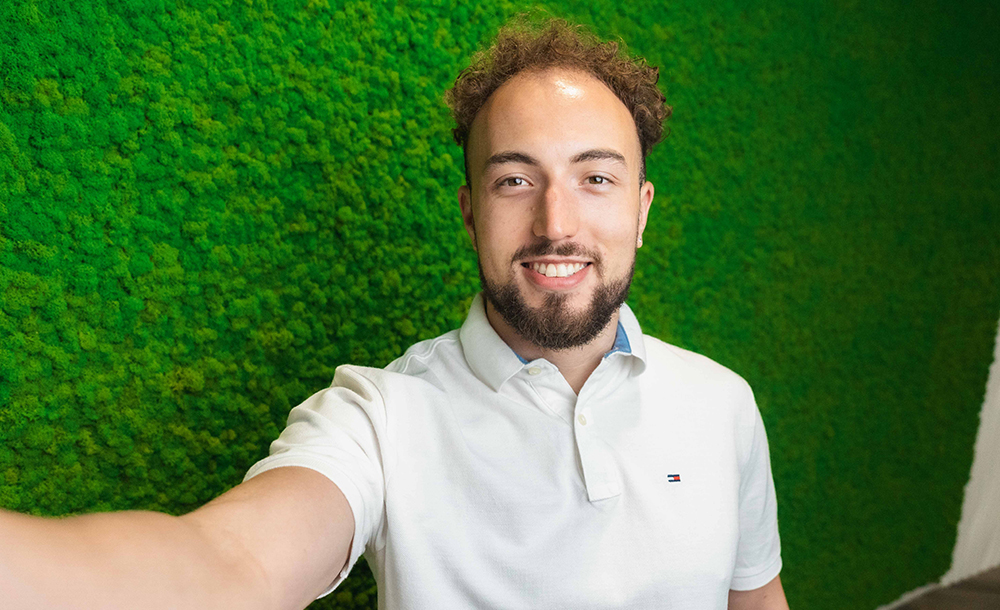 Course frequently asked questions