Diversity and inclusion at DE&S
At Defence Equipment and Support (DE&S), we're building an environment where every colleague has a sense of purpose and belonging. We're committed to understanding the diverse needs of our people and empowering leaders to provide a supportive environment that enables each one of us to bring our best selves to work.
As part of our ongoing commitment to creating a more inclusive culture, we're rolling out our Diverse Assessor Scheme to more of our recruitment campaigns. Our Diverse Assessors are specially trained colleagues who join interview panels as an equal member, to identify and mitigate bias. Our aim is to diversify decision-making, improve the candidate experience, and ultimately make DE&S a more attractive employer particularly for those from underrepresented groups.
Our people are key to our success. We value and embrace differences that make us unique and provide a safe work environment where individuals can be their authentic selves. This means a place where everyone feels welcome and can challenge behaviours that fall outside of our values of Excellence, Inclusivity, Collaboration, and Integrity.
So, no matter who you are, where you come from, or how you think, we welcome you to be the best that you can be – achieving your aspirations and reaching your full potential.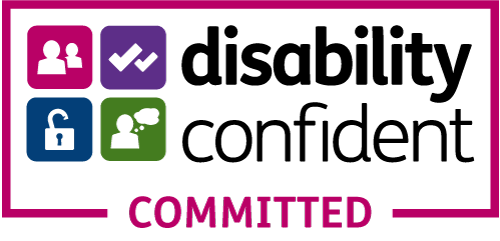 Diversity networks
We run a number of diversity networks and initiatives to support our inclusive culture. They're a great place to connect with people across the organisation, and all employees are welcome, regardless of age, race, religion, gender, marital status, sexual orientation, disability or any other dimension of diversity.
Our networks include:
Neuro Inclusivity Network
Young Defence Network South West
Women's Inclusive Network
Employee Networks
We have several employee networks throughout our organisation. Each of our networks is championed by a member of our senior leadership team and is run by dedicated volunteers. With inspiring allies and thought leaders, our networks provide a source of support to members, ensuring they're part of key conversations and raising important issues across our community, to advance our inclusion journey and help everyone feel like they belong.
Please see our full DE&S Diversity and Inclusion Calendar 2022 (opens as a pdf in a new tab).
Our networks include:
Disability Network
Neuro Inclusivity Network
Women's Inclusive Network
Race and Culture Network
Christian Network
Young Defence Network
Pride Network
Social Mobility Network
Parents Network
Pregnancy and Maternity Network
Fibromyalgia and Myalgic Encephalomyelitis Network
Cancer Network
Deaf and Hearing-Impaired Network
Change Advocate Network
Volunteers Network
Go Green Network
MOD Menopause Network
Our Outreach Programme offers our people personal development opportunities within our local communities, while increasing social mobility in recognition of the benefits that attracting a diverse range of people brings to our organisation.
Smita Ghosh – Social Mobility Network
I've been part of the Social Mobility Network for nearly a year now and I really enjoy engaging with it. It's lovely to belong to an organisation where you feel there are others like you, rather than feel isolated. It's great that the network regularly has discussions around the personal journeys of others. I have attended quite a few of these and find them extremely inspiring and uplifting. The network members are all very positive and we have interesting and thoughtful conversations. I have enjoyed every Personal Impact workshop I have attended as they are insightful and it's so great interacting with others as there is always much to learn.
More about Defence Equipment and Support