Published 04 February 2023
Maritime patrol aircraft searching for hostile submarines in UK waters are celebrating three years since their arrival in the UK.
Share this story
The first of nine P8-A Poseidon aircraft procured for the Royal Air Force (RAF) by Defence Equipment and Support (DE&S) through a Foreign Military Sale with the United States arrived in the UK on 4th February 2020.
Specialising in anti-submarine warfare, the Poseidon MRA1 is the RAF's multi-role maritime patrol aircraft, which was procured to reinstate the UK maritime capability lost when Nimrod MR2 retired from service in 2010. Its purpose is to locate, identify, track and attack hostile vessels operating around UK waters.
Air Commodore Simon Strasdin, Intelligence Surveillance Targeting Acquisition and Reconnaissance (ISTAR) Force Commander, said:

"Since the eagerly awaited arrival of the first aircraft, the RAF Poseidon fleet has been incredibly busy. From the Arctic to the Mediterranean, whether on patrol or performing long-range search and rescue sorties, the value and utility of this amazing capability to UK defence is self-evident."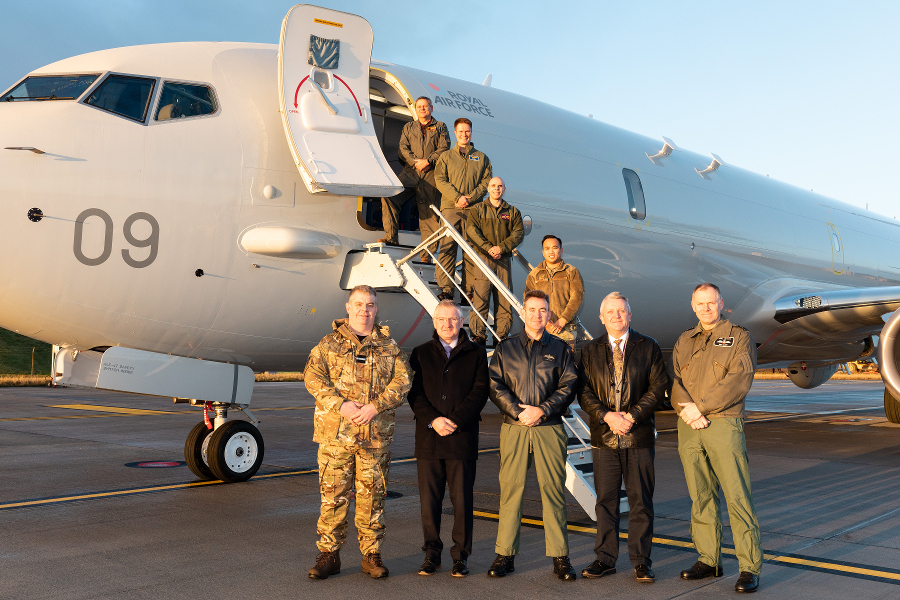 While all nine aircraft are now operational, much work continues to support them throughout their lifespan. This includes a range of specialist engineering and logistic services, such as scheduled maintenance, spares, technical advice and capability upgrades.
Malcolm French, P-8A Team Leader at DE&S, said: "Steadily the P-8A Poseidon aircraft capability has increasingly made its operational mark. Most evidently, it has restored our island nation's Maritime Patrol Aircraft capability, monitoring the oceans to track potentially hostile subsurface and surface vessels. Poseidon has also been made available to assist other emergency services with coastal protection, such as illegal migration in the English Channel, as well participating in live rescues of large and small vessels in distress at sea.

"Just this January, our delivery team has provided much of the material and planning to enable a trial to extend the aircraft's organic search and rescue capability. In the coming months, we have a number of large contracts to develop and place, including deep maintenance activity and more significant capability upgrades, all alongside our daily role driving the operational availability of the fleet. We are extremely proud to stand behind this important military capability with its range of technical, logistic and programmatic services."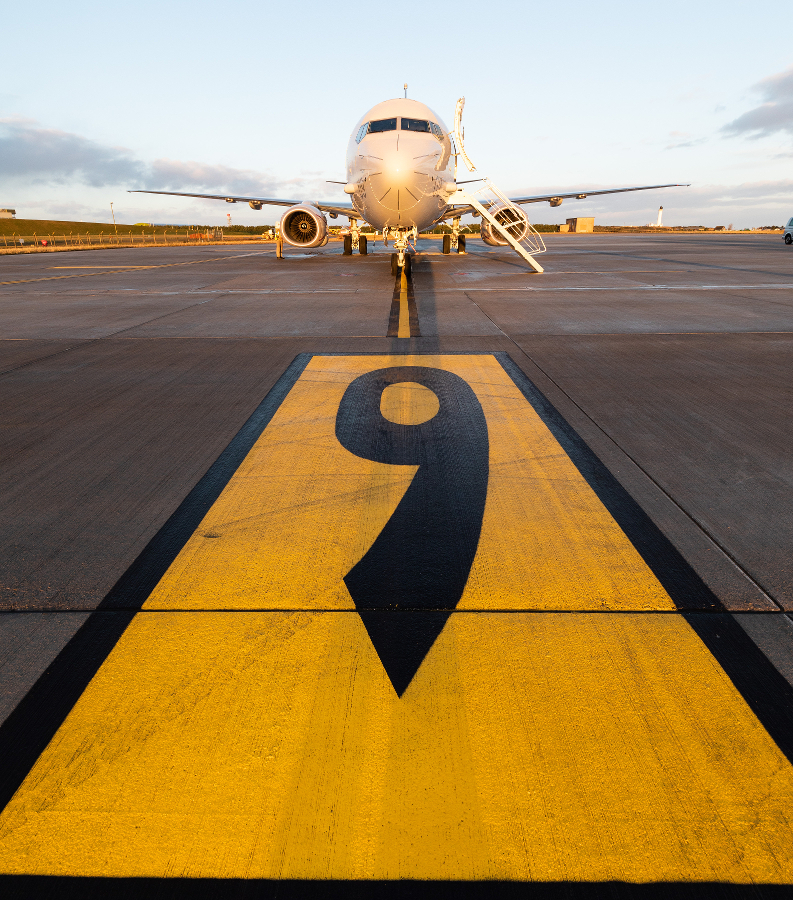 Based at RAF Lossiemouth, the fleet of nine Poseidon aircraft was delivered on time by DE&S, along with the Atlantic Building, which is home to the fleet, and a support contract worth more than £230 million. The contract has created and supported more than 150 UK jobs with Boeing Defence UK.
Steve Burnell, Managing Director of Boeing Defence UK, said:

"Three years on since the first Poseidon landed on British soil, we remain hugely proud of the incredible journey the Boeing team at RAF Lossiemouth has undertaken, including construction and delivery of the Atlantic Building and ongoing long-term support for the aircraft and training for the crews that fly them. Since its entry into service in 2020, we have already seen the Poseidon fleet perform multi-role maritime operations, from patrolling UK waters to carrying out search and rescue, proving its capability at home and overseas."