Published 12 Jan 2021
A fleet are based in a strategic facility procured by DE&S called The Atlantic Building
Share this story
The ninth and final Poseidon maritime patrol aircraft – ZP809 – has been delivered to RAF Lossiemouth in Scotland.
Specialising in anti-submarine warfare and procured by DE&S through a Foreign Military Sale with the US, the Poseidon is the RAF's multi-role maritime patrol aircraft.
Working alongside the Royal Navy and close maritime allies the fleet locate, identify and track potentially hostile submarines operating around UK waters.
Michelle Sanders led DE&S' original Poseidon P-8A delivery team, which was set up in 2014 to reinstate the UK defence Maritime Patrol capability lost when Nimrod went out of service in 2010.
In the Autumn of 2019, in US NAS Jacksonville, Florida, she had the honour of accepting the first Boeing-built Poseidon on behalf of the UK MoD.
"US Navy was delivering the aircraft so it was flown by a US crew, but we were really fortunate enough to fly from Seattle in that very first aircraft and then deliver it down to Jacksonville," she recalled.
"We were all so proud, it was amazing. It makes me quite emotional, actually."
The runway at Lossiemouth had to be upgraded before the fleet could move to their permanent home, so the first couple of aircraft were initially based at Kinloss Army barracks, also in Scotland.
Looking back at the arrival of the first of the fleet on October 13, 2020, Michelle said: "We were all so proud, it was amazing. It makes me quite emotional, actually."
DE&S provides all the acquisition and supporting services for the Poseidon fleet that the RAF front-line does not provide for itself.
It also procured the £100m strategic facility at Lossiemouth now known as The Atlantic Building, delivered two operational flight trainers and negotiated the long-term training and support contract with Boeing Defence UK, worth more than £230-million and creating more than 150 UK jobs.
Malcolm French, current DE&S Poseidon P-8A team leader, said: "The supporting services include a range of specialist engineering and logistic services, such as scheduled maintenance, spares, technical advice and capability upgrades.
"DE&S also provides the airworthiness and safety certification of the Poseidon as a UK military-registered aircraft."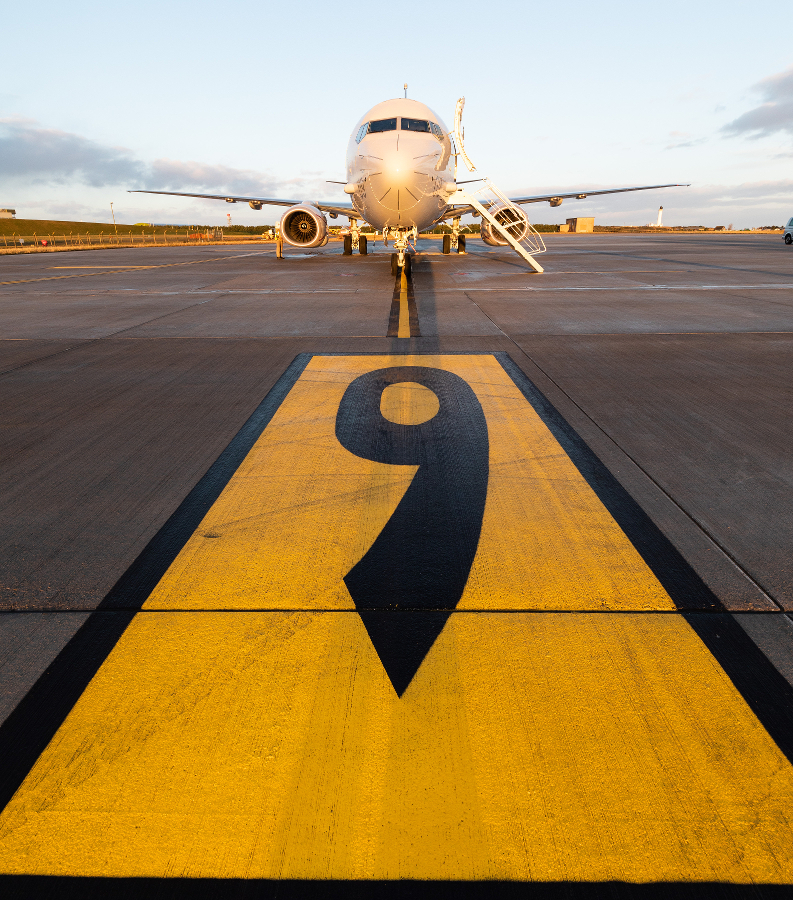 He and his team are immensely proud to have played a role in restoring an important defence capability.
Malcolm added: "For me, the delivery of the ninth aircraft represents the near culmination of a highly successful military capability acquisition project delivered on time in challenging timescales.
"I say 'near culmination' because the aircraft themselves are but a component of a multi-component capability, which comprises a significant ground-based system of mission support that includes a Tactical Operations facility and ground training equipment, including flight simulators for pilots and mission crews and maintenance trainers for technicians.
"As a representation of success, the ninth aircraft makes me feel very proud, especially on behalf of my team and my and their predecessors. My enduring hope is that we can live up to the expectations created by this superb programme that will play a key role in keeping the UK safe in uncertain times."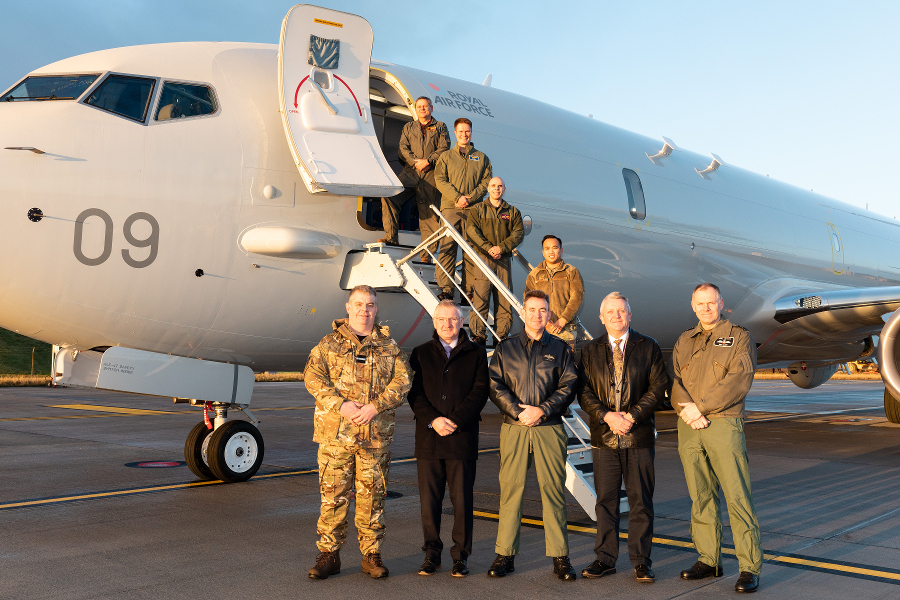 Michelle, now head of remotely piloted air systems (RPAS), added: "It's been the culmination of five, six years of really hard work and to see that ninth aircraft being delivered on time is proof of that."
DE&S worked closely with industry and the front-line command to continue to deliver during the COVID-19 pandemic.
"Three key things have allowed us to keep deliveries on track and to sustain growing military operations," Malcolm added. "The unbending commitment of my team and their counterparts in the front line, US Government and industry.
"The strong relationships that already existed before the pandemic and so allowed the people to work effectively even when restrictions prevented the usual critical personal contact.
"The enabling IT systems that were already in place and allowed so many of our day-to-day activities to progress almost normally. The effect has been an almost seamless continuation of the programme."