Remembrance Day
Remembrance Day, also known as Poppy Day, is a national memorial day observed since the end of the First World War, to honour the sacrifices of our armed forces, past and present.
During the Festival of Remembrance, staff across Defence Equipment & Support (DE&S) will come together to pay tribute to those who have lost their lives in the line of duty, to serving personnel, veterans, and their families.
Our CEO, Andy Start, explains the importance of Remembrance Day
Remembrance is about bringing communities and individuals together to honour the sacrifices of the Armed Forces community, past and present
Our Armed Forces have always been – and always will be – committed to protect us, our freedoms and our way of life. From maintaining security and peace around the world to supporting during natural disasters and national emergencies, the Armed Forces play many roles in our protection.
At the eleventh hour on the eleventh day of the eleventh month – we will remember them
On Friday 11th November, on Armistice Day, a central Act of Remembrance will be held at our headquarters in MOD Abbey Wood. We will come together for a two-minute silence and wreath laying ceremony. Staff will share their personal reflections on Remembrance.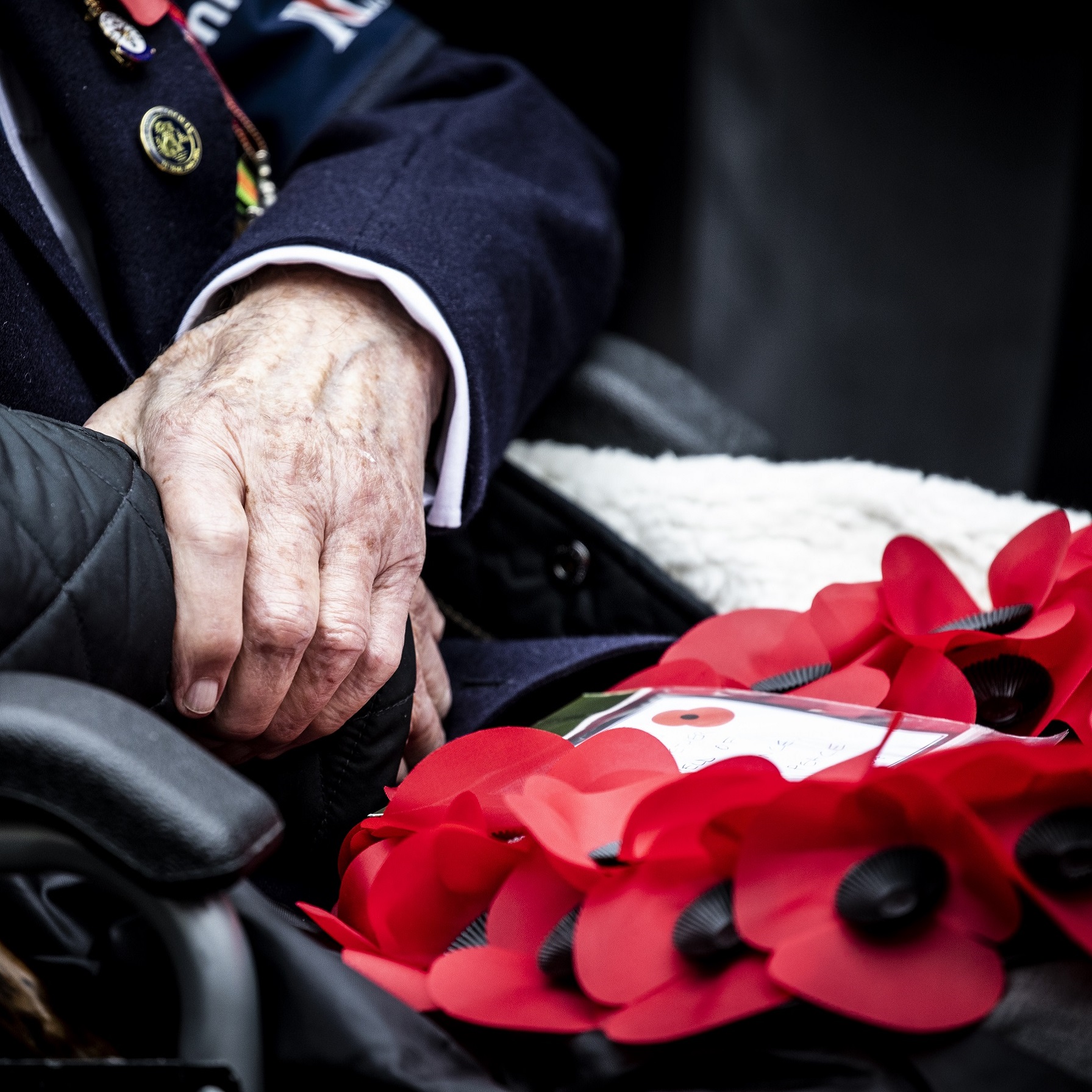 Your poppy shows you care
Wearing your poppy shows serving personnel, veterans and their families that their service and sacrifice means something to you and will never be forgotten.
DE&S staff have volunteered to support the Poppy Appeal in their hometowns, including taking part in Bristol Poppy Day on 5 November – home to MOD Abbey Wood.
Paying tribute to Her Majesty Queen Elizabeth II
As we come together in Remembrance for our Armed Forces this year, we pay tribute to Her late Majesty The Queen, the longest serving Commander-in-Chief to the British military. Her late Majesty was dedicated to duty and epitomised the service and commitment shown by our Armed Forces community.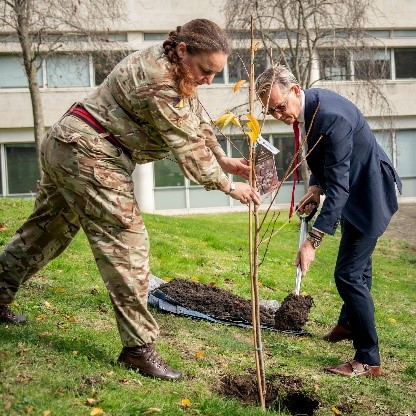 DE&S staff plant memorial trees in tribute to Her late Majesty, Queen Elizabeth II
On 26 October, the first of 15 memorial trees were planted at DE&S' headquarters at Abbey Wood in Bristol as part of the Queen's Green Canopy initiative, which aims to plant over a million trees in Her late Majesty's name. Over the coming days a further 14 trees will be planted at DE&S sites across the UK.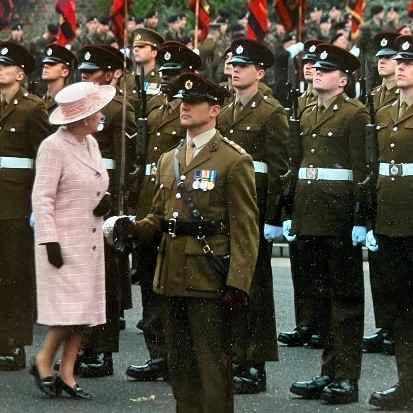 DE&S Staff Pay Tribute to Her late Majesty Queen Elizabeth II
Following the sad passing of Her Majesty Queen Elizabeth II, staff across Defence Equipment & Support have come together to remember, thank, and pay our deepest respects to Her Majesty. Here, we share some of their unique and inspirational stories in tribute to, and fondest memory of, Her Majesty Queen Elizabeth II.
Staff Stories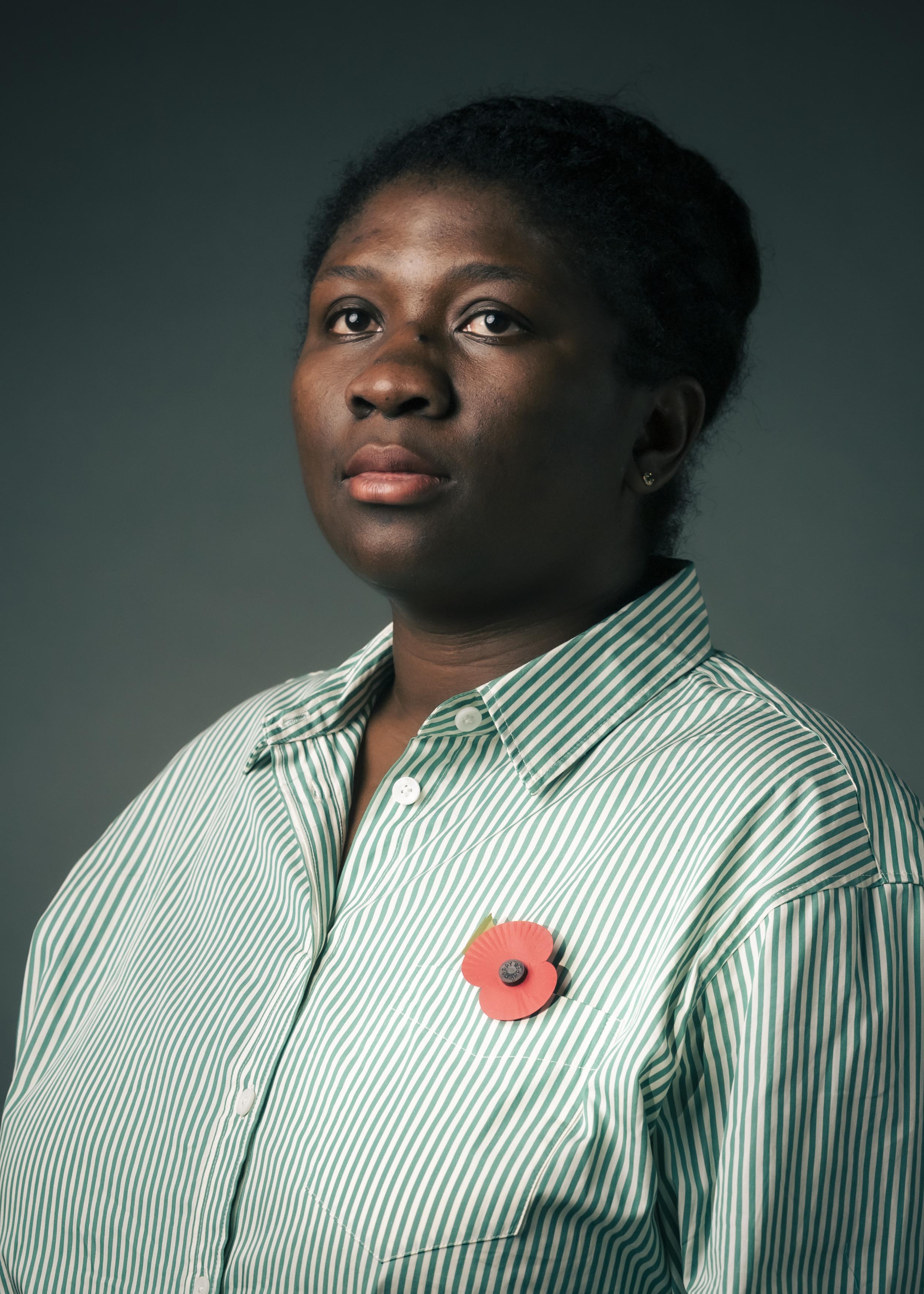 "My Great Grandfather served in the First World War. His service and the sacrifices made by those fighting shoulder to shoulder with him are only now being talked about. This is why Remembrance is so important."
– Ebi Cole, Chief of Staff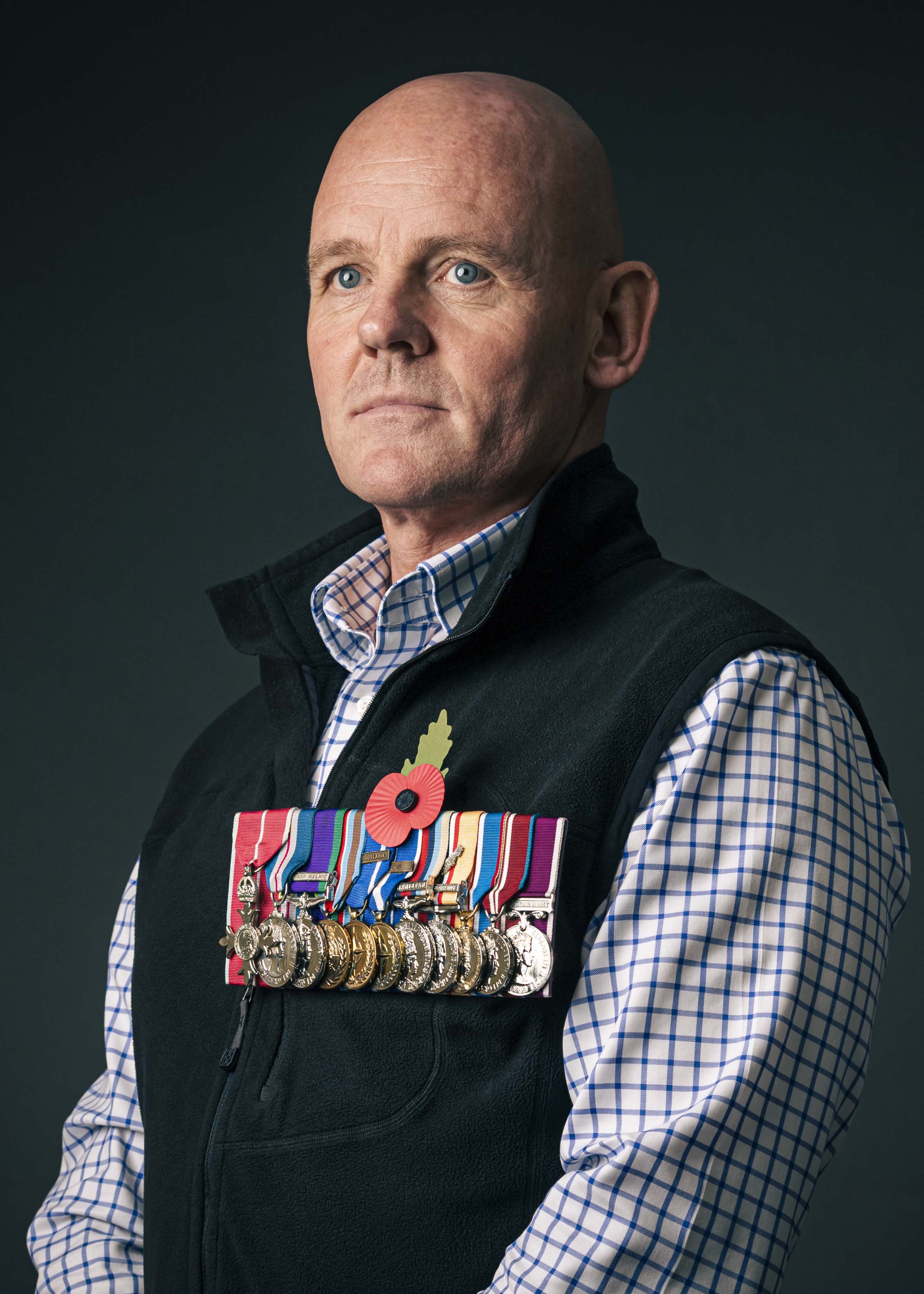 "We must remember. The meaning of their sacrifice rests with our collective national consciousness. Our future is their monument. We will Remember them."
– Major (retd) Wayne Owers MBE QGM, General Manager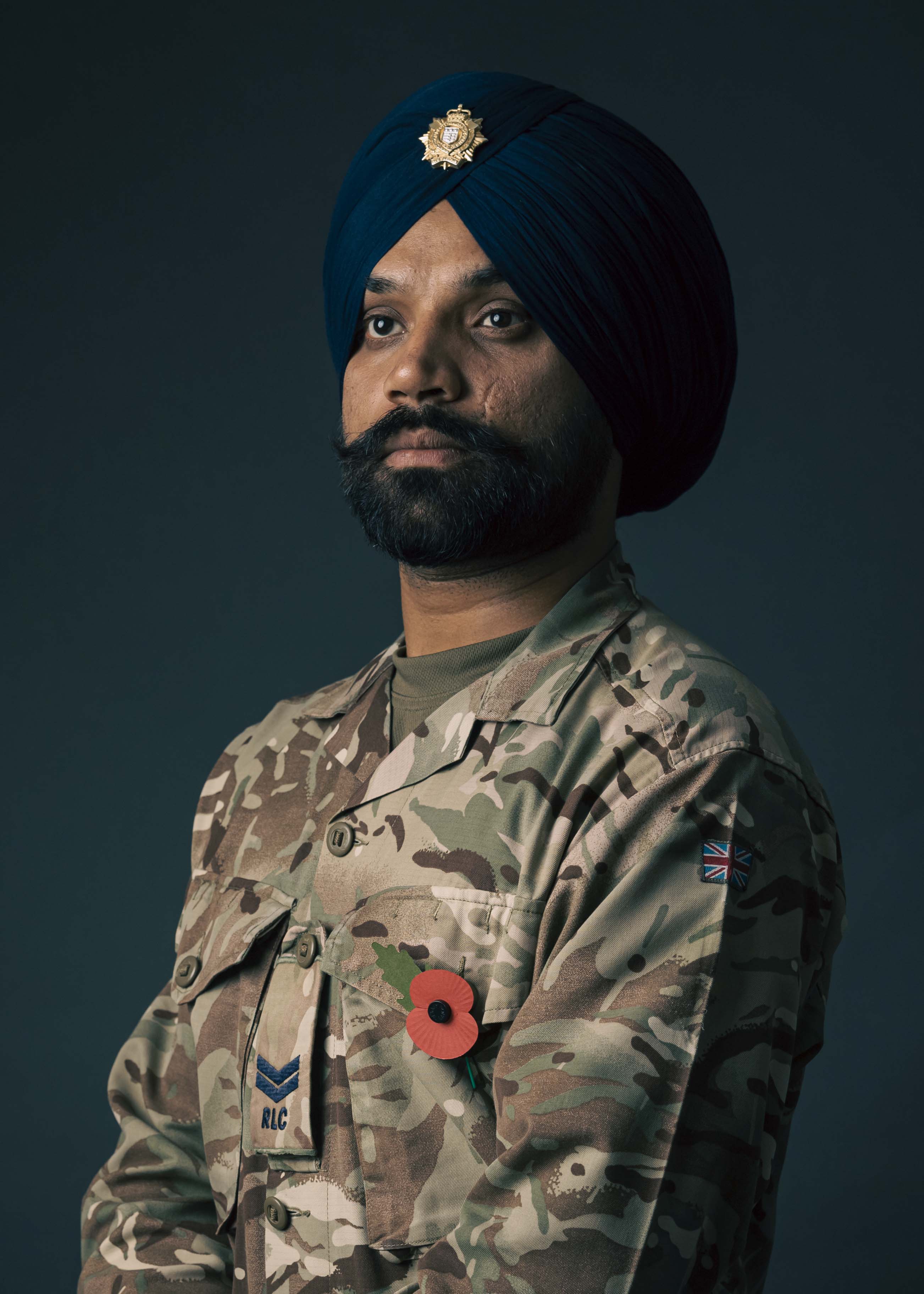 "Remembrance Day is incredibly important to me to pay respects and give gratitude to all those who have made the ultimate sacrifice, especially thousands of Sikhs."
– Corporal Chamandeep Singh, Logistics Supply Specialist
More about Defence Equipment & Support