Published 20 September 2022
Following the sad passing of Her Majesty Queen Elizabeth II, staff across Defence Equipment & Support have come together to remember, thank, and pay our deepest respects to Her Majesty.
Share this story
Here, we share some of their unique and inspirational stories in tribute to, and fondest memory of, Her Majesty Queen Elizabeth II.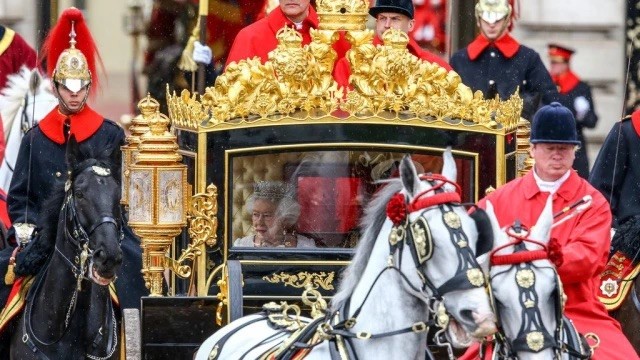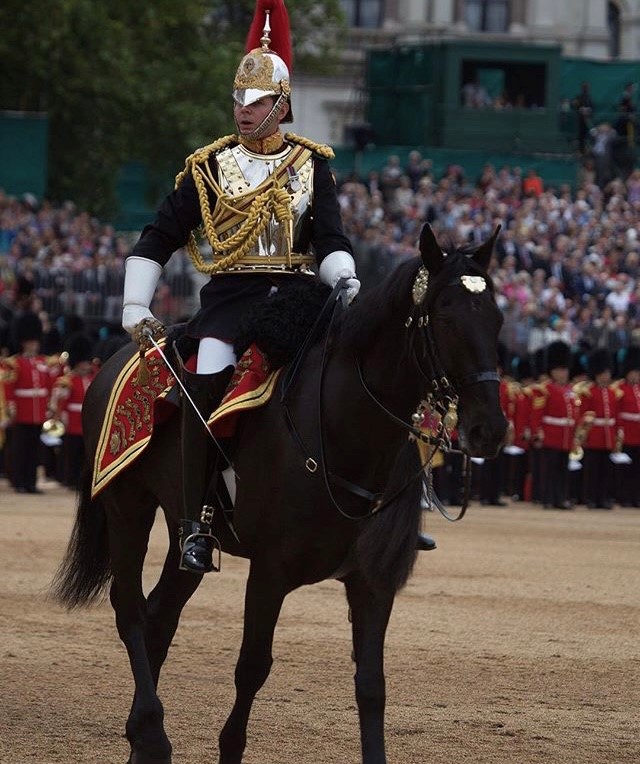 Alex, Senior Communications Campaigns Manager, reflects on a decade serving Her Majesty as part of the Household Cavalry.
"For a glorious decade I was one of the soldiers fiercely proud of serving as part of the Sovereign's mounted body-guard. In my last two years of service I commanded Her Majesty's escort on four occasions and it was, hands down, one of the greatest honours of my life."
"I will never forget riding on my beloved horse, George, into the inner courtyard at Buckingham Palace to pick up the royal carriage for the first time. Away from the cameras and crowds, I was party to the intimate moment when the Duke of Edinburgh helped the Queen into the carriage, and they shared a joke about getting tangled up in their spurs, swords and accoutrement of state."
"I'm sure I speak for hundreds if not thousands of former cavalrymen when I say that it was an honour to have once been a member of the Queen's Life Guard."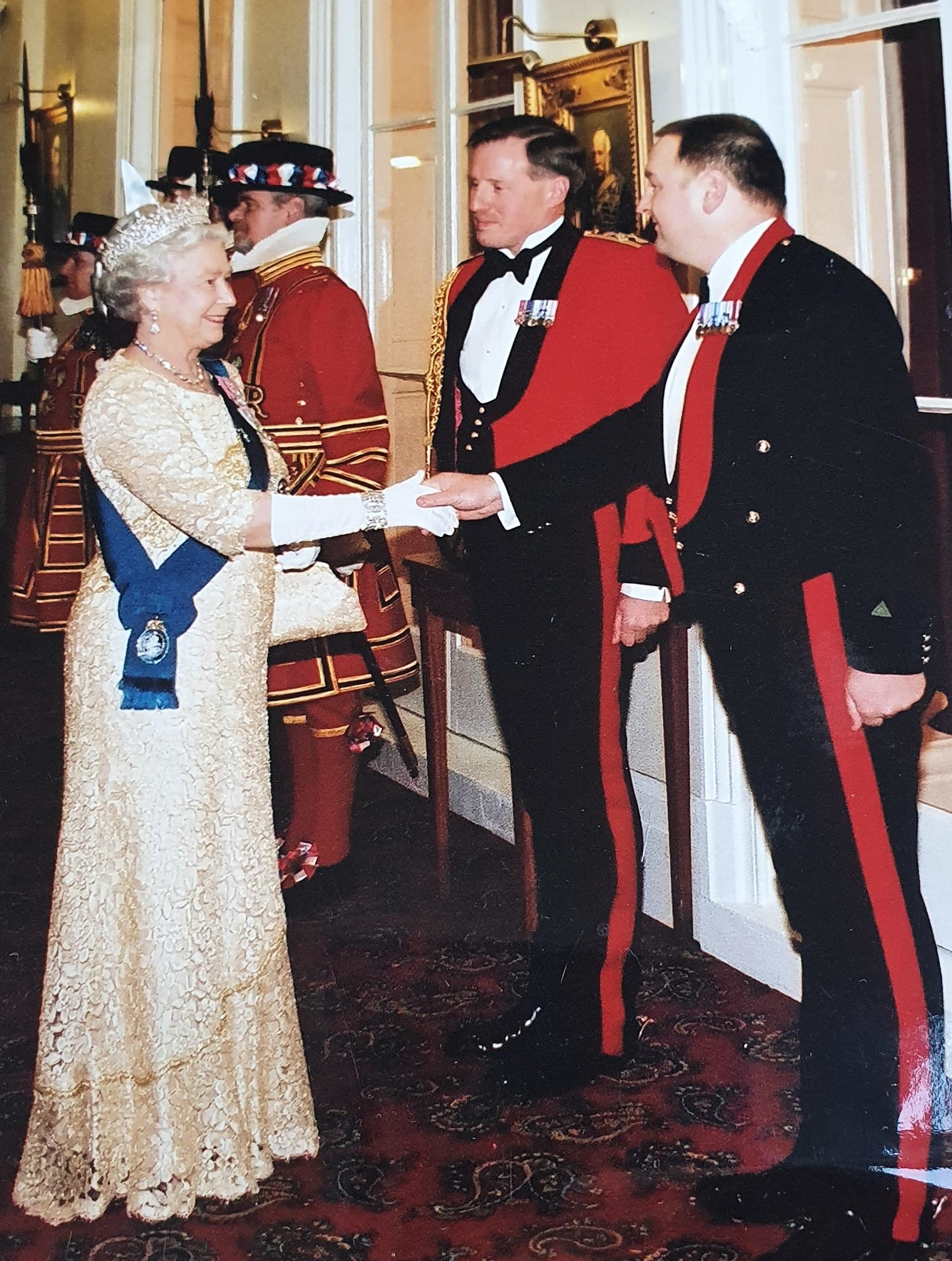 Charles, Integrated Logistics Support Lead, remembers meeting The Queen when serving as the Royal Artillery Sergeant Major.
"In 2002 I was the Royal Artillery Sergeant Major. Her Majesty The Queen visited the artillery barracks at Woolwich to mark 50 years since her last visit and she joined us for a special dinner. As the Sergeant Major I was fortunate enough to be one of those to be introduced to her. I actually met the Queen on several occasions after this and on every occasion, I felt like she actually knew me. Such is the power of her presence."
"I completed 39 years in the British Army – departing 2017 – and throughout that time I was inspired by the strength and leadership of Her Majesty. She epitomised all the military core values that were instilled in me throughout my career; courage, discipline, respect for others, integrity, loyalty and selfless commitment."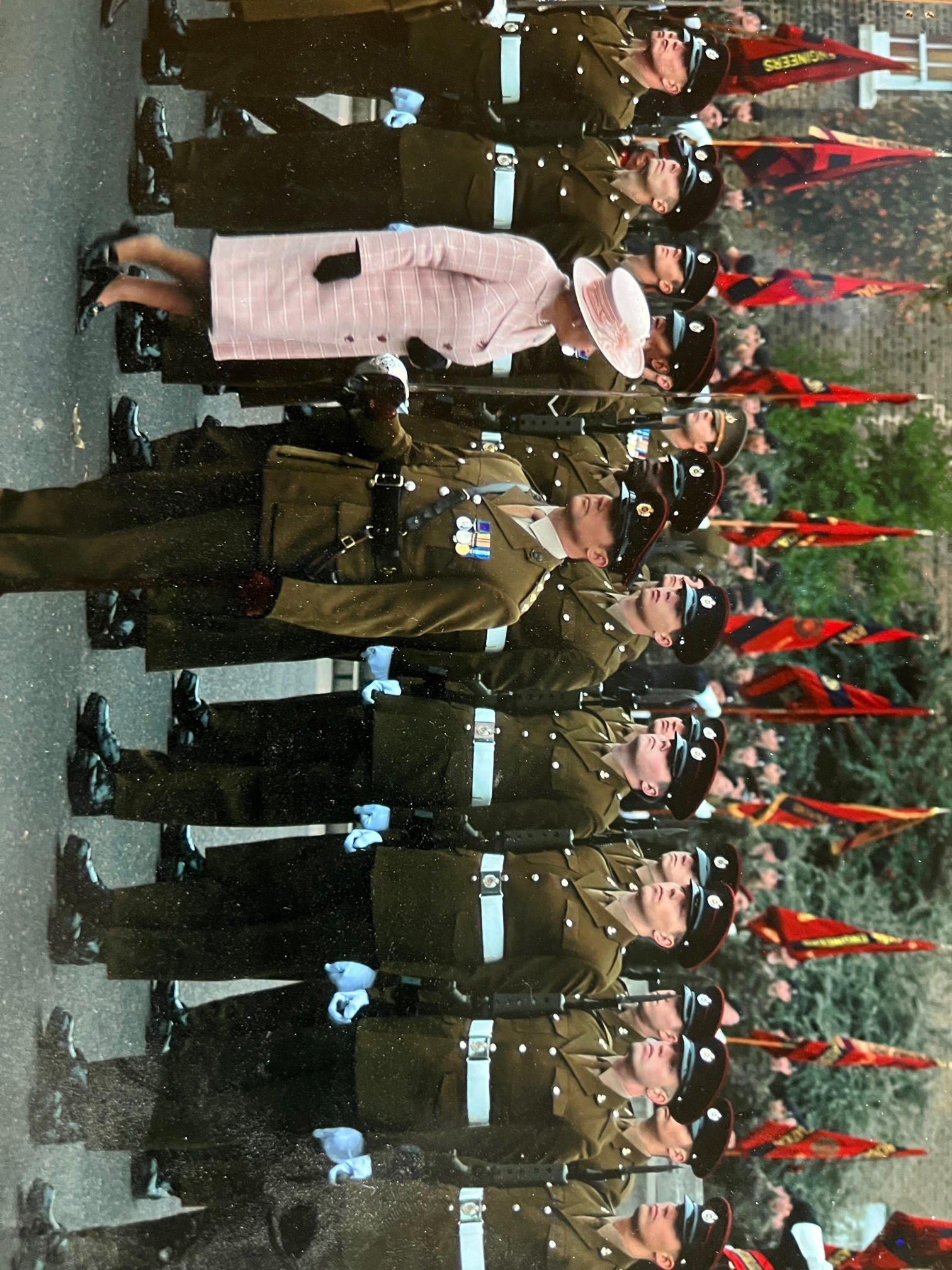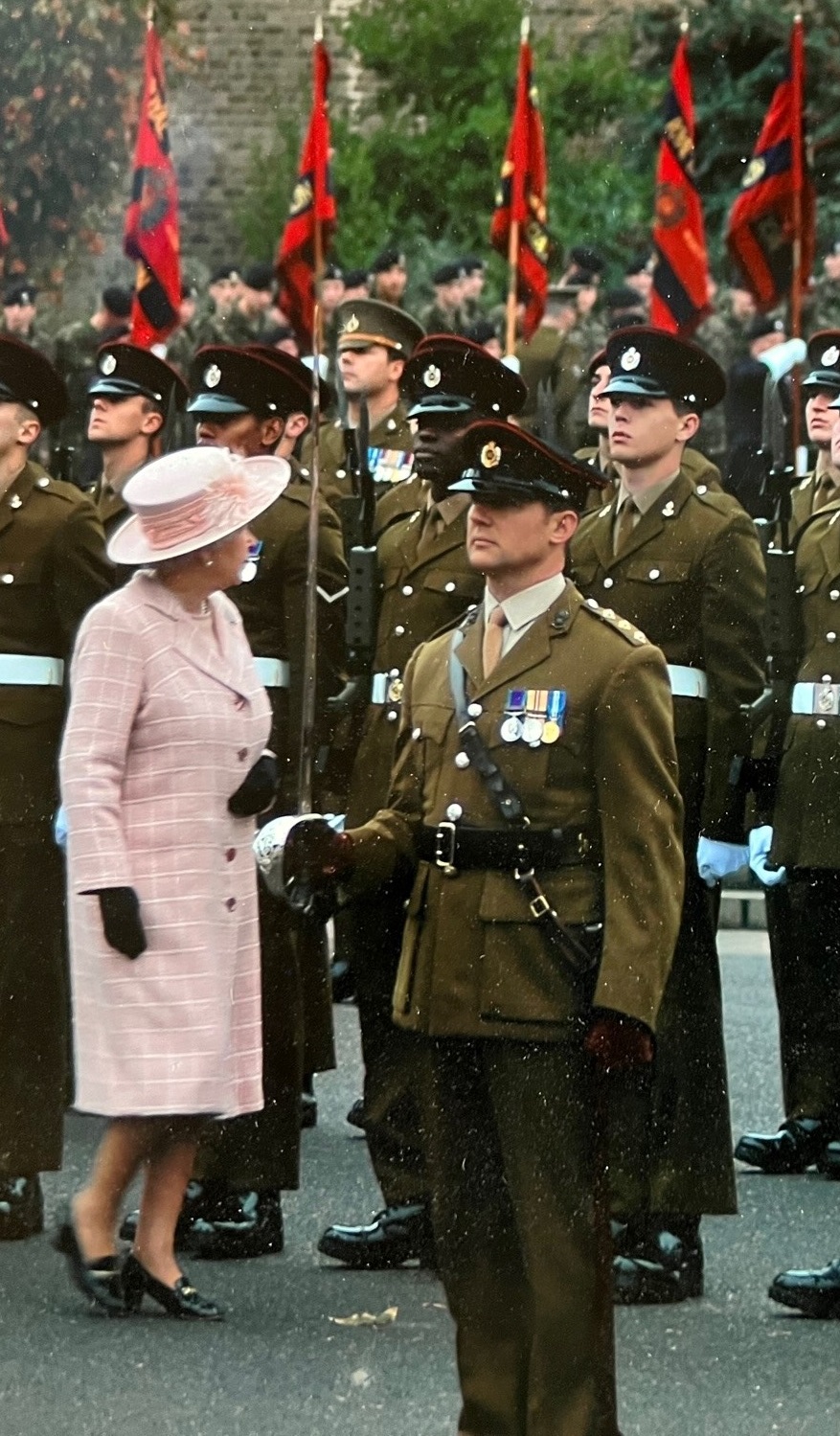 Staff Sergeant Zanku tells of his experience meeting, speaking, and dining with Her Majesty as a young soldier.
"I met Her Majesty during her visit to the Royal School of Military Engineering in Chatham, Kent as Colonel -in-Chief of the Royal Engineers in October 2007. It was a huge honour and privilege to have been selected as a young Sapper to be on parade to be inspected by the Queen. I even got to have lunch with her in the Officers' Mess afterwards."
"Lunch with Her Majesty only lasted for about seven minutes as she had other engagements to attend. It was, and remains, the best day in my 16-year military career so far. I was truly overjoyed to be in the presence of Her Majesty and humbled that she chose to speak to me."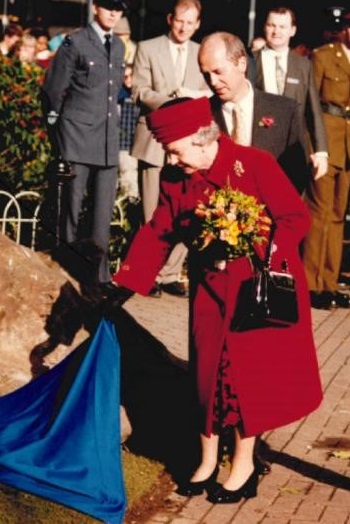 Mark, Head of Function for Project Delivery, remembers when the Queen kept him on his toes. 
"In 1997 I was in the Air Training Corps and was fortunate enough to be appointed the Lord Lieutenants Cadet for Wiltshire. This meant accompanying the Lord Lieutenant (the Queen's county representative) – Lt Gen Sir Maurice Johnston KCB – on many of his official and ceremonial duties."
"My big moment came when the Queen visited Swindon in 1997. I was lucky enough to be selected for the first major role which was to open the door when HM pulled up in her car, salute and then follow her into her first engagement….well that was the plan. The car pulled up. I opened the door. I saluted… The Queen took one look at me and hopped over her lady-in-waiting to get out the other side of the car (which wasn't next to a horrible wall where I was stood). So much for prior planning and preparation!"
"The day was quite incredible though. To see the crowds flock to see the Queen, who I can only describe as being radiant, warm and somewhat ethereal – she was majestic!"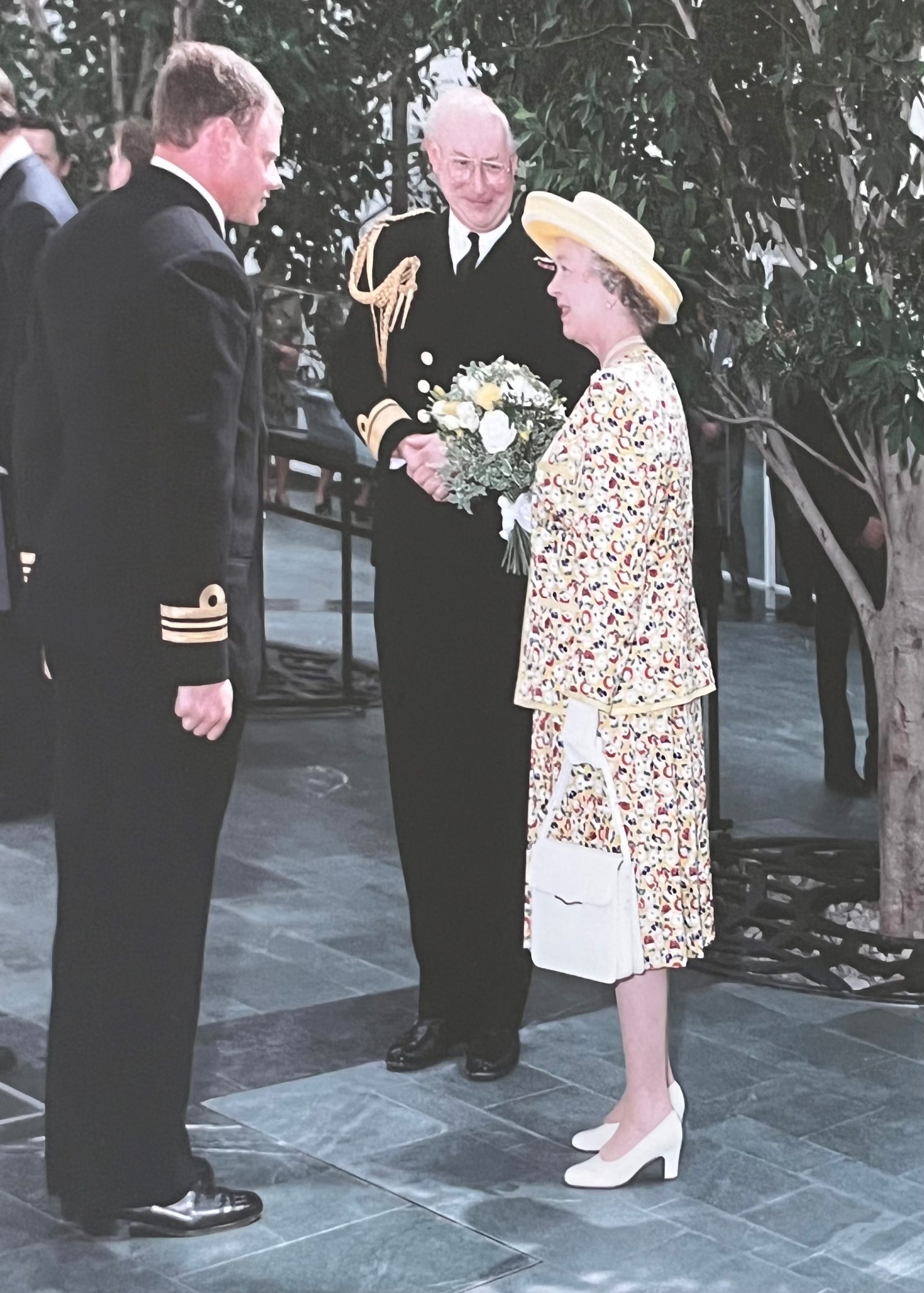 Commander Peter Gilbert talks of meeting Her Majesty The Queen at the opening of the Abbey Wood site in 1996.
"When the Abbey Wood site neared completion our team was the first to relocate to Bristol in January 1996. I was the last of 14 individuals invited to talk personally with Her Majesty. We talked about the Type 23 Frigate HMS LANCASTER – or "Her" Frigate due to the Duchy of Lancaster being one of the late Queen's subsidiary titles. We also chatted about Henley Royal Regatta as I had managed and rowed in the Royal Navy Eight, racing in the Thames Cup at the Regatta a few weeks previously."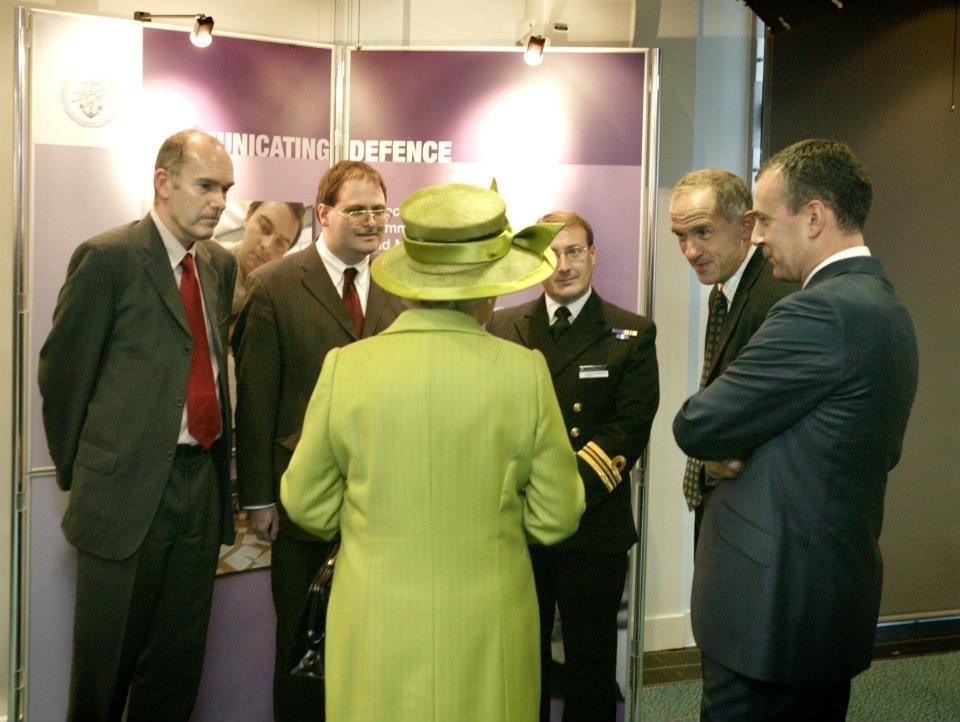 Commodore Richard Whalley, remembers hosting Her Majesty at MOD Main Building and becoming star-struck.
"In 2003, Her Majesty came to MOD Main Building for the formal re-opening of the building and I had the chance to meet her in person. To be honest I was so star-struck I think I might have made a complete mess of my lines, but the Queen was gracious and smiling and in a brief moment touched my heart, like she has so many others over her magnificent reign."
"I went on to take her to our brand new media suite and be with her when she made her first ever video call (to the General Officer Commanding British Forces Iraq), where we got a chance to see her brilliant sense of humour as she gently teased the operators over the call quality (a bit flaky!) and apologised for keeping the General up late to talk to her!"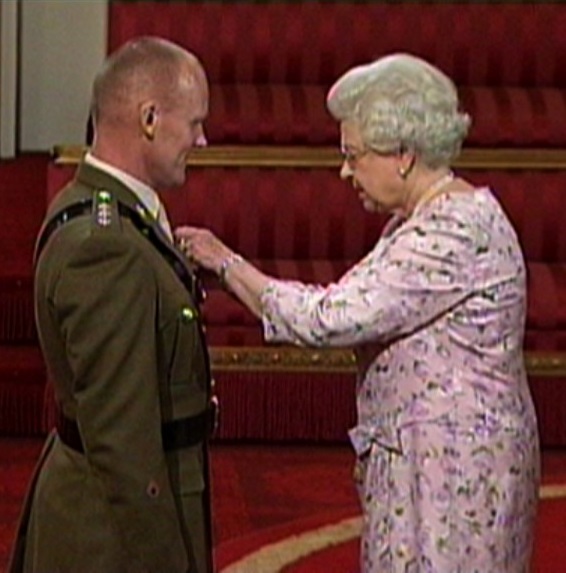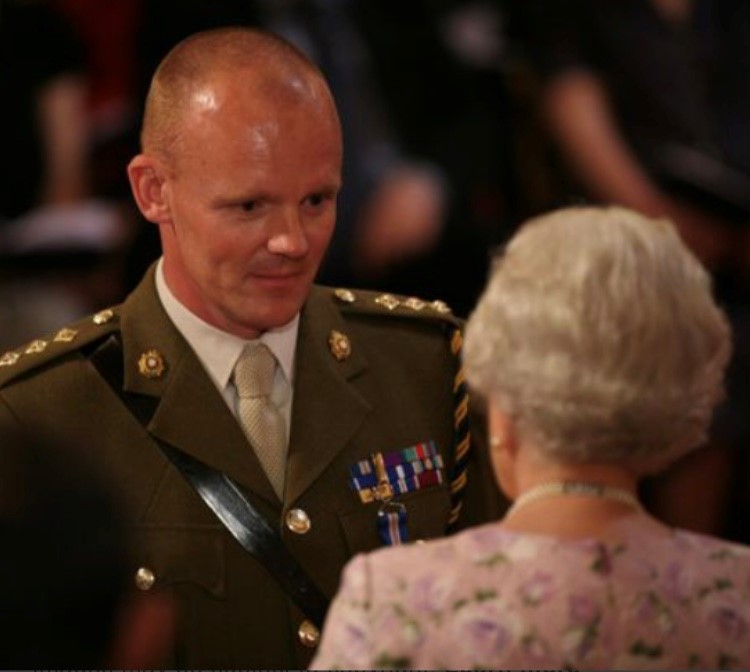 Wayne, Business Manger at DM Kineton, recounts receiving the Queen's Gallantry Medal from The Queen herself.
"Between March and September 2009, Captain Wayne Owers was deployed to Afghanistan as a High Threat Bomb Disposal Officer. As a result of his actions during that tour, Wayne was awarded the Queens Gallantry Medal; this was presented to him by HM The Queen at an investiture in Buckingham Palace on the 9 June 2010."
"She was very engaging and extremely personable. She asked me about the tempo of operations in Afghanistan and we discussed the harsh terrain and weather. She then asked me if I had any children to which I replied, "yes, I have a 2-year-old daughter called Poppy." To which she replied, "what a lovely name! Enjoy some well-earned time with your family and you be careful.""