Published 27 October 2022
Ahead of this year's national period of Remembrance, staff from across Defence Equipment and Support (DE&S), the procurement arm of the Ministry of Defence, have gathered to pay tribute to Her late Majesty the Queen.
Share this story
On Wednesday 26th October, the first of 15 memorial trees was planted at DE&S's headquarters at Abbey Wood in Bristol as part of the Queen's Green Canopy initiative, which aims to plant over a million trees in Her late Majesty's name across the nation.
Over the coming days a further 14 trees will be planted at DE&S sites across the UK including at Defence Munitions, Beith, in Scotland, Defence Munitions Kineton, in Warwickshire, and MOD Bicester, in Oxfordshire.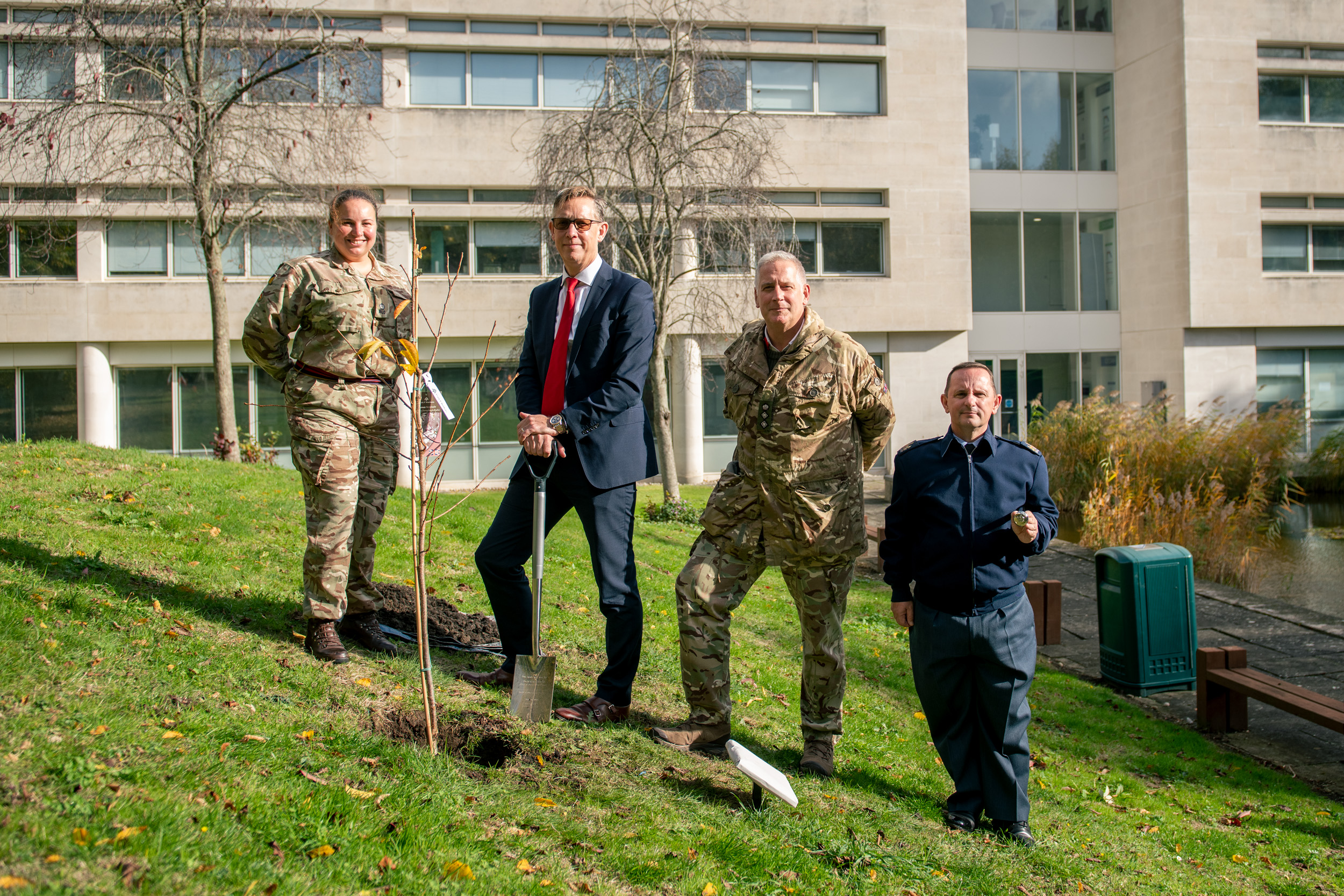 The idea to plant the trees came from Major Jo Marples, who works at the Freight Allocation Centre at Abbey Wood. She said:
"With Her late Majesty's passing, I noticed that the Queen's Green Canopy initiative had been extended by his Majesty the King and, as I find the green space at Abbey Wood such a great place for reflection, I thought it would be a wonderful way for us to mark the memory of the late Queen. The fact that it has been picked up across all DE&S sites is fantastic."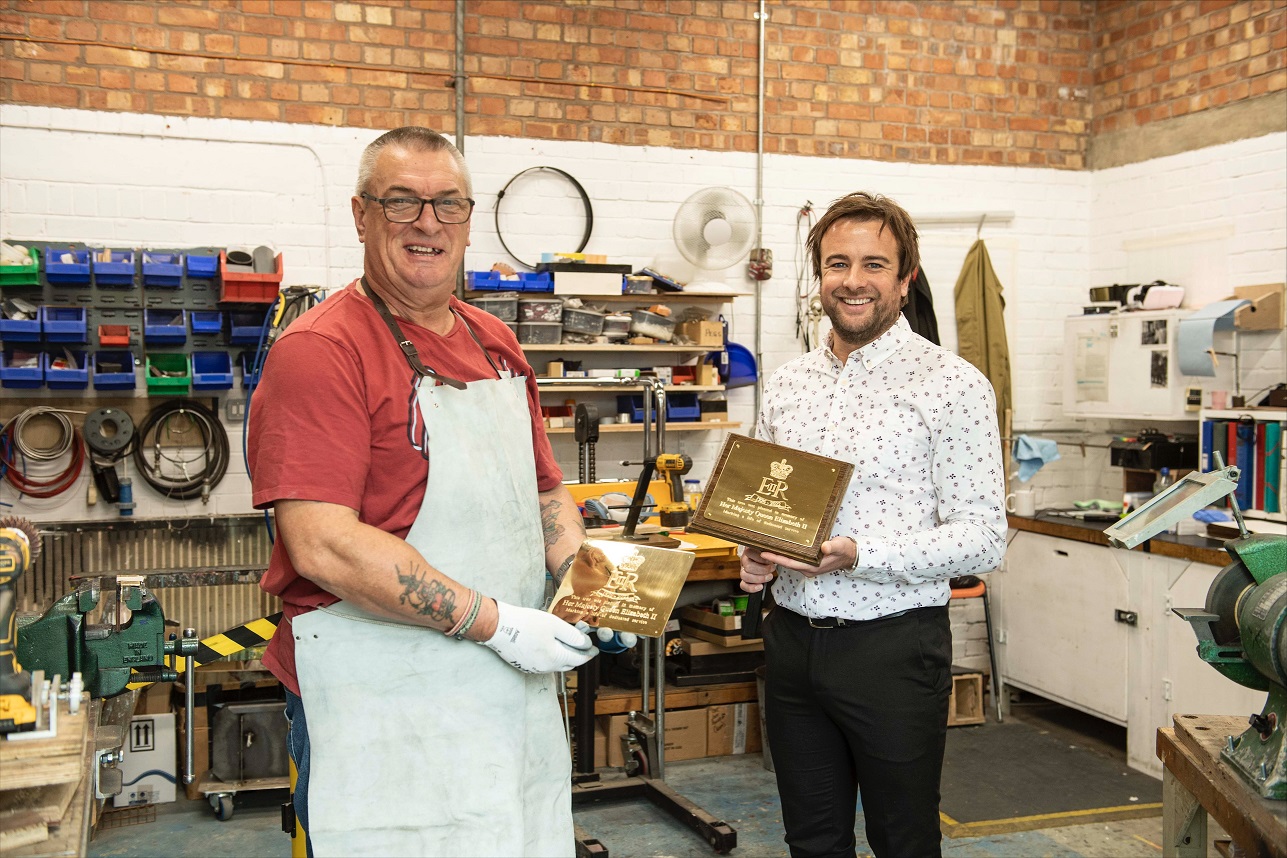 The Engineering, Design, Development and Prototyping team at DE&S's Defence Munitions (DM), Kineton, site have manufactured and engraved specially designed memorial plaques to accompany the trees.
Darren Coleborn, the lead engineer on the DM Kineton team creating the memorial plaques, said:

"Each member of the team came with their own input on the design and finished product. As part of a mixed civilian and military site, the death of the Queen hit us all hard. So many of us had sworn allegiance to her on joining up, and wear medals bearing her face. So, it was important that we could do our bit to mark her memory and, with the tools of our trade, use our engineering skills to do her justice."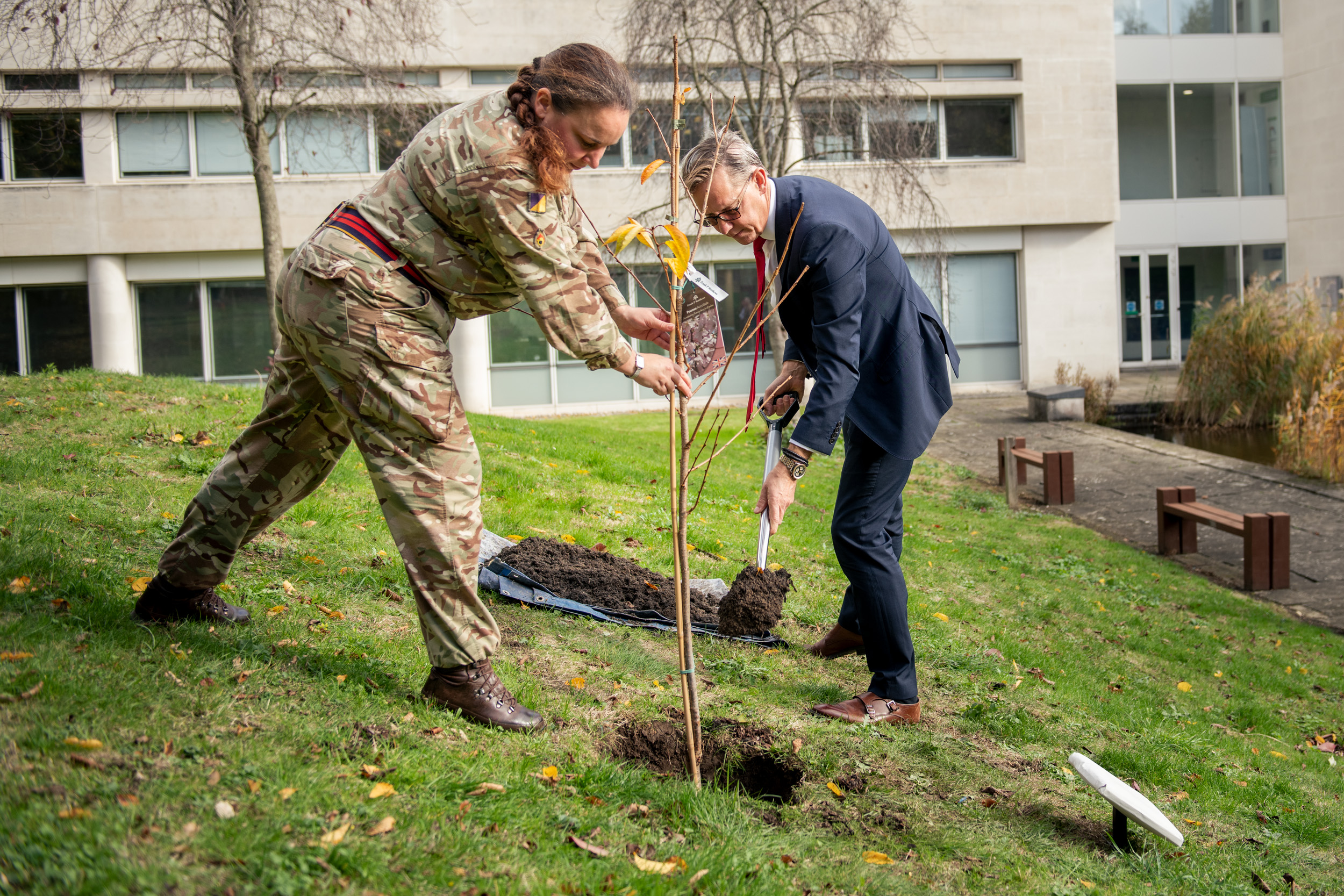 Andy Start, Chief Executive at DE&S, said: "I am delighted to be able to plant the first of our 15 trees ahead of this year's remembrance period. This year will be particularly poignant for us in defence as we reflect on the passing of Her late Majesty, Queen Elizabeth II. She was the longest serving Commander-in-Chief of the British Armed Forces so to be able to plant these trees in her memory is a fitting tribute."