Published 06 July 2021
The programme will deliver 500 vehicles for front-line troops to operate.
Share this story
Production of the British Army's next-generation war-fighting vehicle has started in the UK.
Work to fabricate key components of the Boxer Mechanised Infantry Vehicle is being carried out at WFEL's new production facility in Stockport after the production line was officially opened by Minister for Defence Porcurement, Jeremy Quin, earlier this year.
Mr Quin said: "Today marks a significant milestone for the Boxer programme, as these modernised modular vehicles become one step closer to being delivered to the British Army.
"Supporting 120 jobs in Stockport, vital knowledge and industry expertise will be central to building armoured hulls and assembling the finished Boxer vehicles required for future Army capabilities."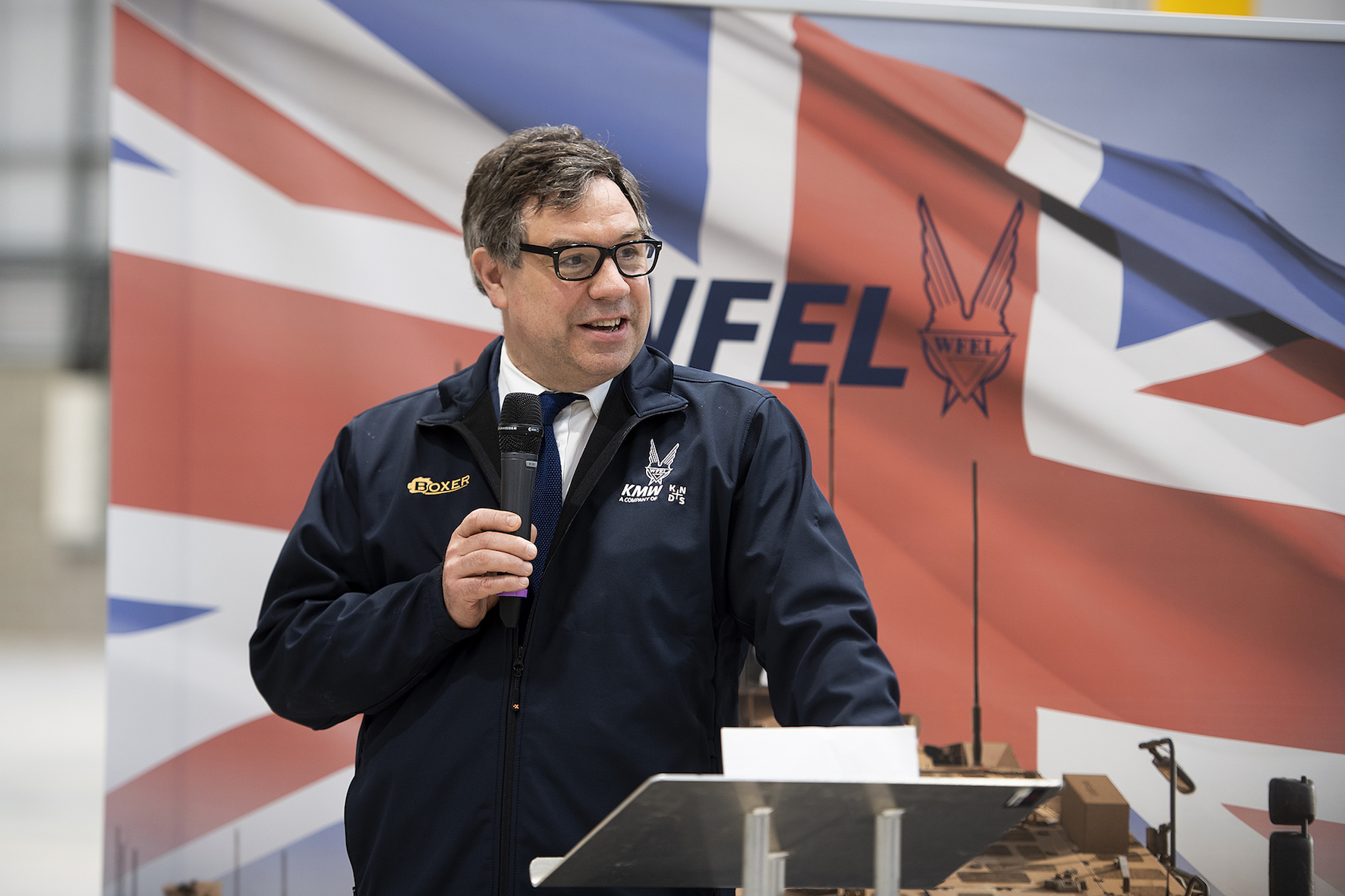 The Boxer programme will deliver more than 500 vehicles to the Army. They will be made up of four variants: an infantry carrier, a specialist carrier, a command vehicle and an ambulance.
Most of the fleet will be built in the UK by main contractors WFEL and Rheinmetall BAE Systems Land (RBSL), who will be supported by a nationwide supply chain that will secure around 1,000 jobs and create an ambitious UK apprenticeship scheme.
Maj General Darren Crook, DE&S Director Land Equipment, whose team is delivering the programme, said: "This is a significant step for the Boxer programme which we, alongside our industry partners, continue to deliver at pace.
"This is a first-rate vehicle which we look forward to entering service with the Army."
The Boxer can be deployed around the world to deliver soldiers around the battlefield, travelling long distances quickly, cross country, under enemy fire and in the most challenging environments.
It has a modular design, meaning the same vehicle base platform can be quickly reconfigured with different modules to fill different roles. They are expected to be ready for service in 2023.