Published 12 June 2023
Share this story
A new extension to provide additional offices and facilities for basic flight training has been formally opened at RAF Valley in Anglesey, North Wales.
The Fixed Wing Contract Uplift has extended the building to include classrooms, conferencing facilities, two SIM briefing rooms and three flight briefing rooms, plus work and study pods.
The extension is part of DE&S' UK Military Flying Training System (UKMFTS) programme, which provides flying training to the military pilots of the future.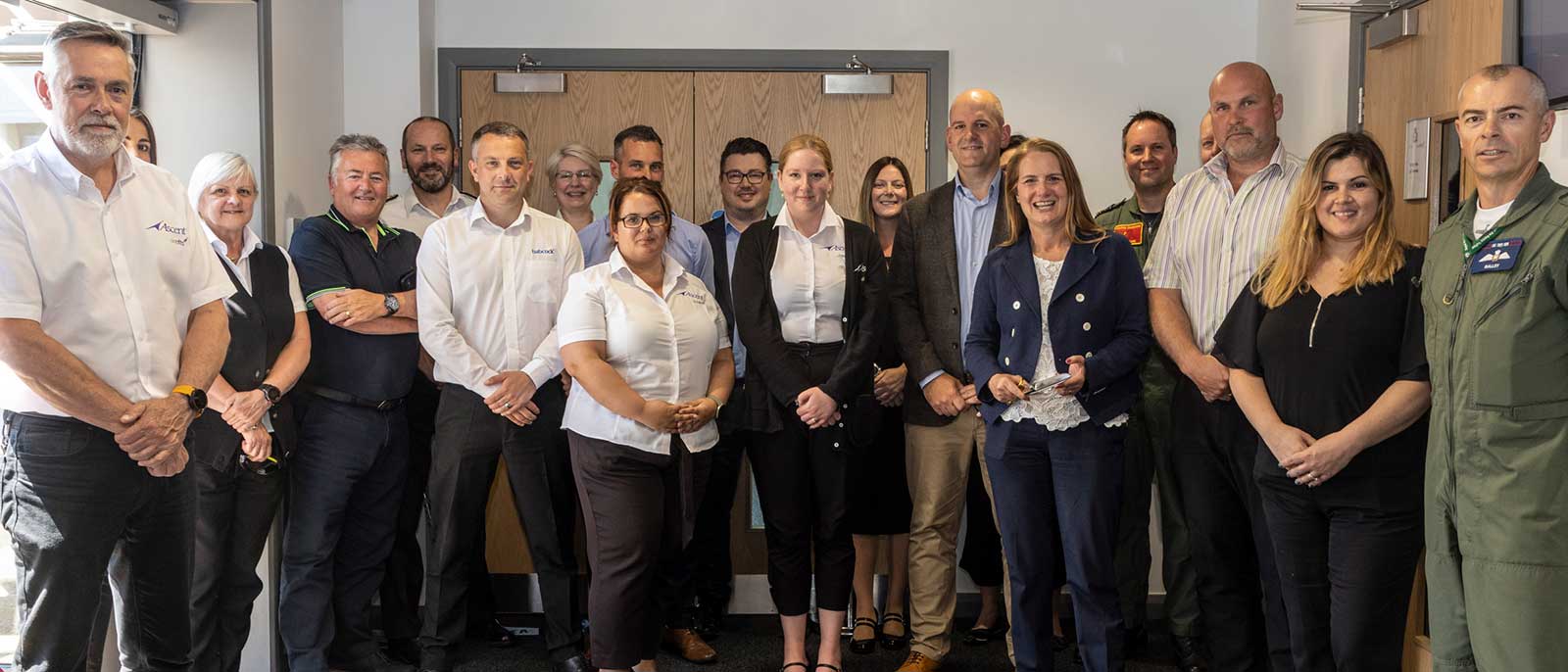 Upon graduation, these pilots will be qualified to operate the UK's most advanced combat aircraft such as the F-35 Lightning and Typhoon.
The new extension's official opening is the latest milestone under a £175 million contract uplift signed by DE&S with Ascent in October 2021 to provide further capacity in training, including new aircraft and infrastructure upgrades.
The contract uplift has already seen the delivery of four new Texan T6 aircraft and nine Texan mission planning systems.
A new static flight simulator will be delivered to RAF Valley later this year and will provide an additional 2,500 hours of training time for pilots per year.
Michelle Østergaard, UKMFTS team leader at DE&S said:
"This is another milestone in a contract that is on time and on budget thanks to DE&S and our industry colleagues working collaboratively towards a common goal – providing fast jet pilots of the future with the very best training available."
The UKMFTS Basic Flying Training (BFT) course, through this upgrade, will increase capacity in the training system, enabling a greater throughput of students from a maximum of 36 per year to 53 per year, from 2024 onwards.
RAF Valley in Anglesey will benefit from this investment as new long-term jobs will be created, including an additional 11 flying instructors and 9 engineering roles.