Published 07 Feb 2022
DE&S is celebrating its apprentices this week.
Share this story
Defence Equipment & Support (DE&S) will be expanding what it offers potential apprentices as it continues to train, develop and retain a talented workforce for the future.
Last autumn, DE&S welcomed the first cohort of Digital Technology Degree Apprentices, combining cyber security and software engineering.
Later this year, it aims to launch its new IMIT Apprenticeships, including specialisms focusing on cyber, data analysis and software development.
All of these opportunities are in addition to the existing Engineering, Finance and Accounting, Project Professional and Corporate Services Group schemes which see men and women from all backgrounds work towards qualifications up to degree level while earning a wage and gaining invaluable on-the-job experience.
DE&S is the procurement arm of the Ministry of Defence (MoD) and has its headquarters at Abbey Wood, Bristol. Across its UK sites it currently employs more than 300 apprentices who are learning and developing their skills for a long and successful career. Its sister agency, the Submarine Delivery Agency (SDA), employees more than 60 apprentices.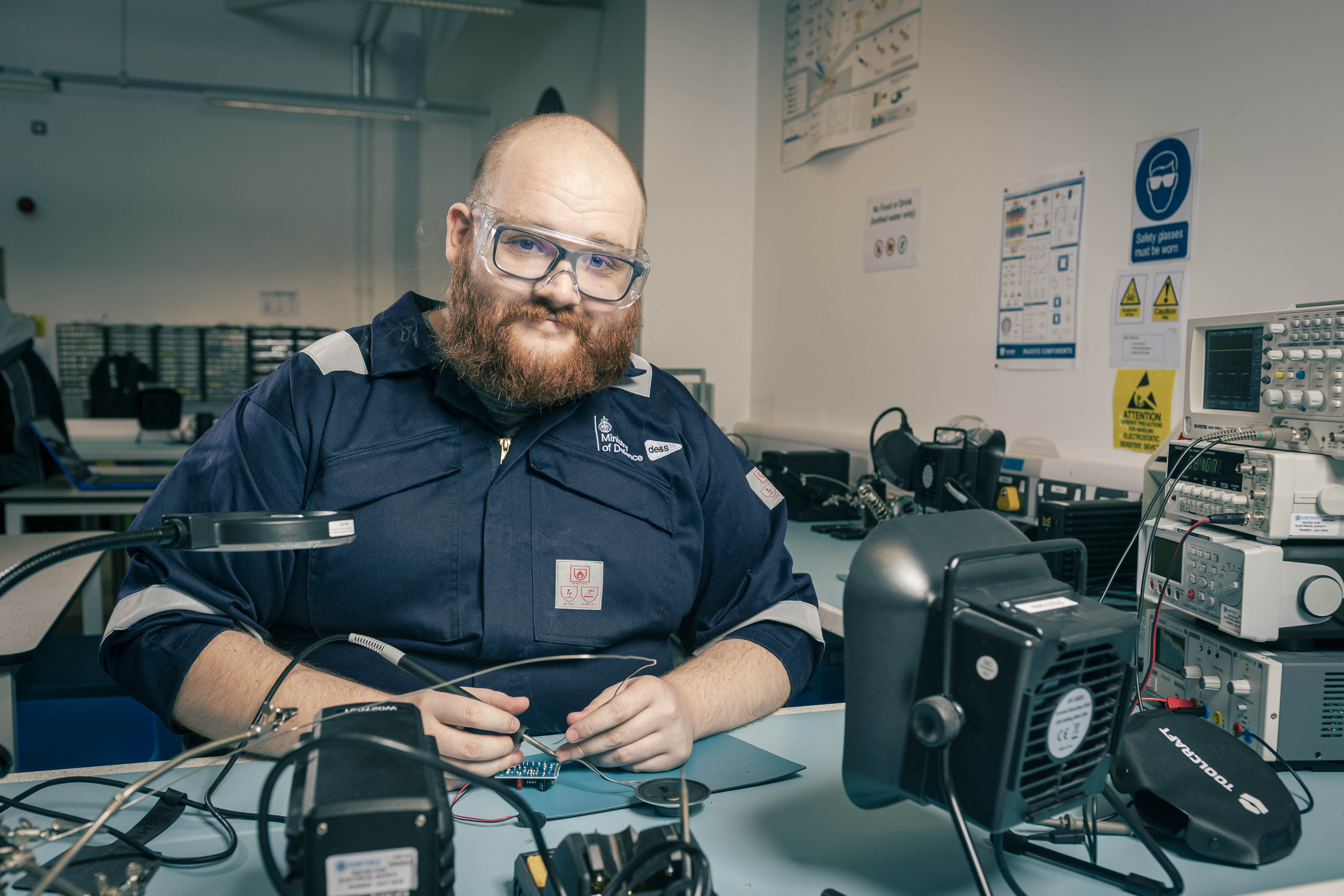 "We welcome talented and enthusiastic people from all backgrounds to embark on an exciting and rewarding career with us."
Looking forward to National Apprenticeship Week (Feb 7th-13th), DE&S CEO Sir Simon Bollom said: "We welcome talented and enthusiastic people from all backgrounds to embark on an exciting and rewarding career with us.
"At DE&S, we're constantly expanding our range of tailored training and what we offer through our varied apprenticeship schemes. We make sure we help you grow both professionally and personally as we develop tomorrow's talent today by providing a great foundation and career progression.
"As part of our offering, our apprentices will learn for the nation, learn to change, learn their own way and lead by inclusion."
This is the 15th annual staging of National Apprenticeship Week (NAW) and events will be taking place across England, highlighting the benefits to employers of all sizes in taking on an apprentice. This year's theme is "Build the Future".
There are currently four DE&S apprenticeship schemes open to apply for. To find out more, please visit https://des.mod.uk/careers/graduate-schemes-and-apprenticeships/.
Des.mod.uk will be running video and written interviews with DE&S apprentice every day this week. To hear Juliet's story, click here.