Published 12 Sept 2021
Chinook helicopters will be equipped with new defensive systems, making it even harder for the UK's adversaries to target them.
Share this story
DE&S has negotiated a contract for Boeing Defence UK to fit Infra-Red Suppression Systems (IRSS) onto the fleet's Mk5 and Mk6 aircraft.
IRSS uses blanking plates to mask hot components and redirects airflow to cool exhaust gases, both of which reduce the infra-red signature hostile forces might rely on when firing missiles.
Jeremy Quin, Minister for Defence Procurement, said:

"The threat posed to UK military aircraft by Man Portable Air Defence Systems and other surface-to-air missile systems has increased in sophistication and spread widely across unstable regions.

"IRSS is required to keep pace with threat advancement and enable continued deployment of Chinook in congested, degraded and operationally limited environments while offering optimal protection from the threat to the aircraft, onboard troops and crew."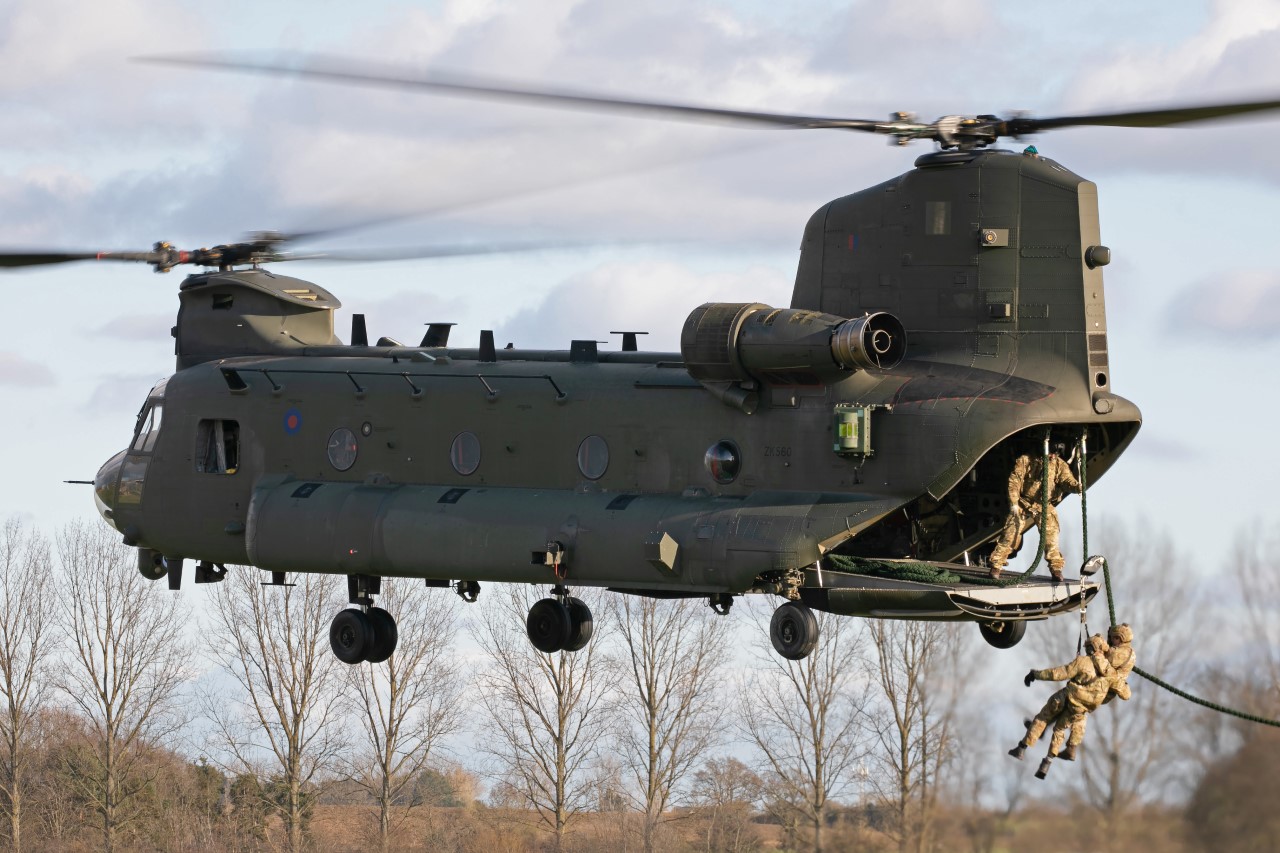 BDUK has signed a £63.7-million contract for the design, integration and modification of IRSS up to 2026. The agreement is expected to create or sustain up to 100 jobs across their UK sites, contributing to the estimated total of 450 people employed in Chinook support across the supply chain.
Chinook is the UK Armed Forces' only heavy-lift helicopter and can transport up to 55 troops or more than ten tonnes of supplies. Along with Puma, Wildcat and Merlin, it was part of the Joint Helicopter Aviation Task Force which transported NHS paramedics, equipment and patients at the peak of the COVID-19 pandemic.
It came to the rescue when the Whaley Bridge dam in Derbyshire burst in 2019 and, since 2018, has been deployed to Mali to help French counter-terrorism forces.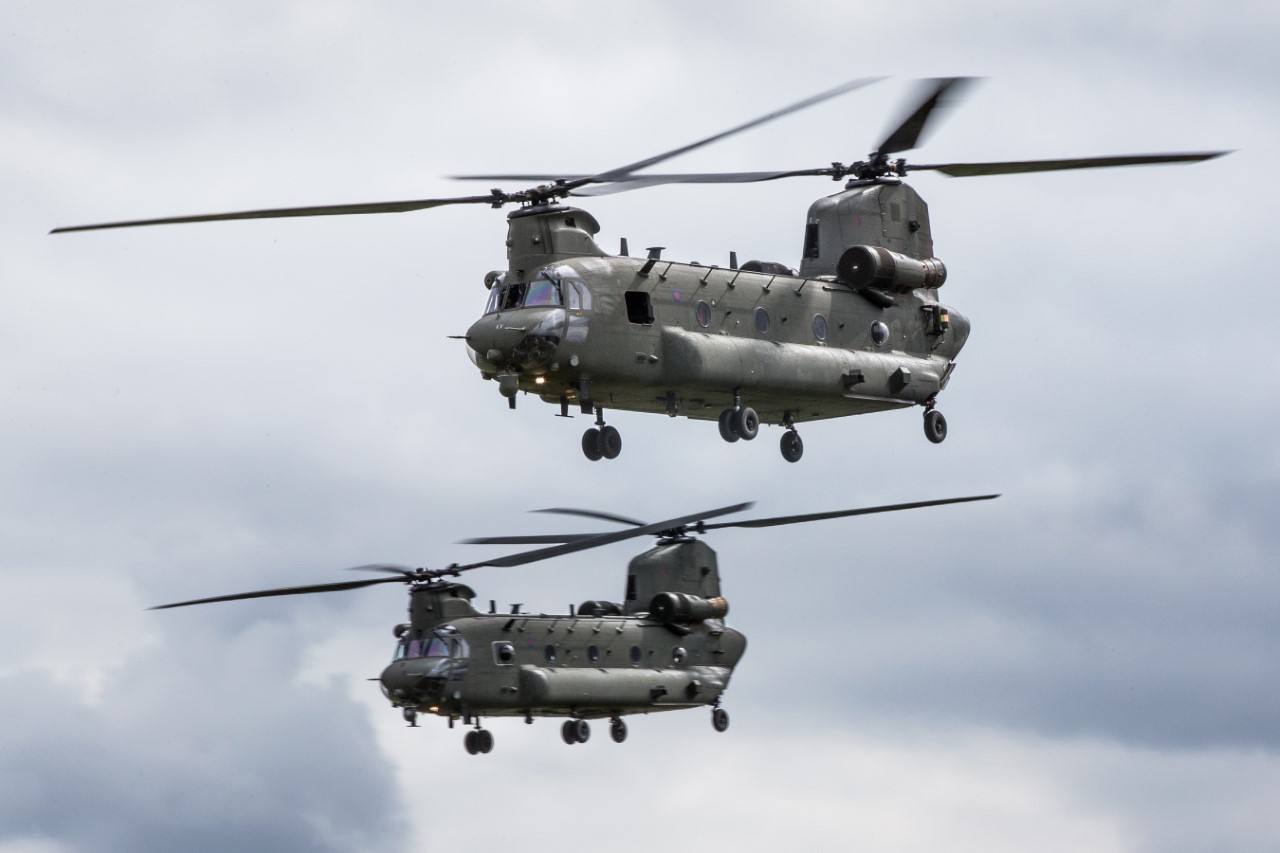 DE&S Director Helicopters, Keith Bethell, said:

"Our Chinook contracts with BDUK are a prime example of how we work closely and effectively with industry to keep one of the UK's most important military assets in the best possible condition for operations around the globe.

"IRSS is the latest in a long line of upgrades we are delivering for the Chinook fleet. Not only will it add a significant defensive capability to the aircraft, but the enabling contract will support jobs in the supply chain until 2026."
The Chinook fleet is supported by several contracts with BDUK up to 2026. The second Through-Life Customer Support (TLCS-2) contract and Chinook Engine Support Arrangement (CESA) Pricing Period 2 (PP2) ensure this versatile helicopter can continue to effectively serve the nation.
TLCS-2 sub-contracts include work for Standard Aero, Thales UK, GE Aviation, Redmayne Engineering, Schenker and Dynamoter Services Group.
The Digital Automatic Flight Control System (DAFCS) programme has replaced the original analogue system, improving safety and handling particularly when flying in challenging operational conditions such as low visibility, with the modification complete on the vast majority of the 60 aircraft fleet.
An enhancement to the Chinook Mk6 Defensive Aids Suite (DAS) was achieved in May 2020 under an Urgent Capability Requirement (UCR). This is now being rolled out across the fleet as part of the DAS Capability Enhancement project, due to be completed in September 2023.