Published 26 October 2022
Jared Newnham, Aerospace Engineering Degree Apprentice within Defence Equipment & Support (DE&S) has won an award for outstanding contribution at the annual Institution of Engineering and Technology (IET) Awards.
Share this story
The IET Achievement Awards were created to recognise individuals who have made exceptional contribution to the advancement of engineering, technology, and science – whether that be in research, development, or leadership.
DE&S is proud to announce that one of our apprentices, Jared, has won the Engineering and Technology Apprentice Award, at an award ceremony held last week.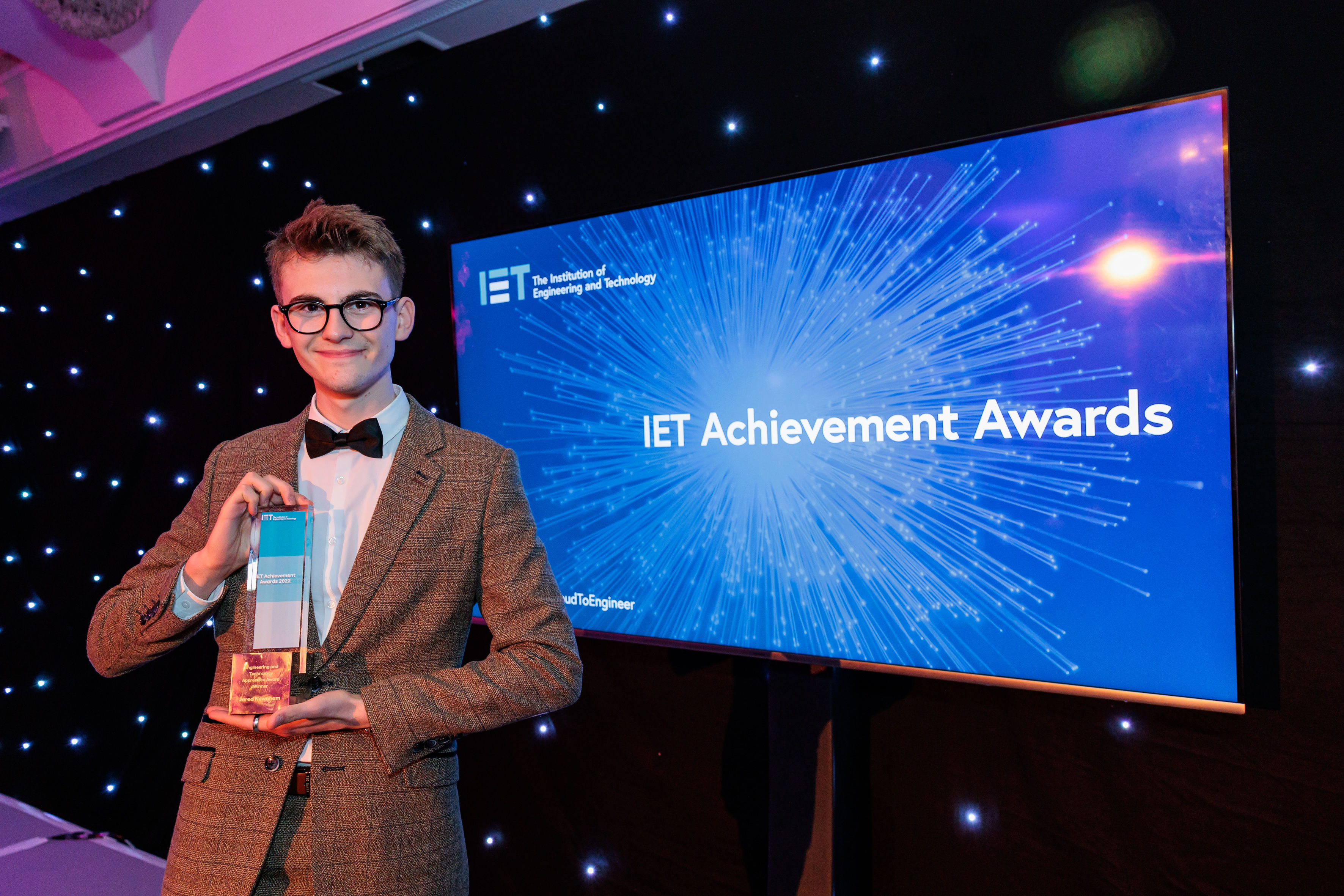 Jared is a third year Aerospace Engineering Degree Apprentice. He was nominated for demonstrating outstanding initiative by developing a new regulatory-compliant procedure, and which he created by working with industry partners. Jared's work has been such a success that it is being rolled out to all projects within the Delivery Team.
Speaking after the awards ceremony, Jared said:

"I can't believe that I've been chosen as the IET's Apprentice winner for 2022. There are so many apprentices doing great things across engineering so to be given this award makes me really proud."

"I joined DE&S after finishing college. I was attracted to the apprenticeship as it offered the unique opportunity to gain qualifications in engineering while completing multiple industry placements – meaning you finish with a degree and work experience. The highlight of my apprenticeship has been the people. Despite having worked closely with a variety of people, one commonality among all is the selflessness and enthusiasm for supporting me, both professionally and personally.

"For anyone thinking about taking up a career in STEM, I would definitely recommend an apprenticeship at DE&S. My placement has led to so many incredible opportunities which I will look back on fondly and which will hopefully lead to a long and enjoyable career."

Professor Bob Cryan, IET President said:

"This is a fantastic achievement for Jared who has been making great waves in the world of engineering despite being so early on in his career. It is inspiring to see that Jared is using his passion for STEM to help teach others about the opportunities available to them, increasing awareness amongst members of his local community.
Jared is currently on DE&S' Engineering Degree Apprenticeship Scheme but we don't just offer Engineering Apprenticeship opportunities. Each year we recruit for a range of opportunities that suit a diverse range of career interests.
Our apprenticeship and graduate schemes open in December 2022 and early January 2023. Find out more about our schemes.