Published 25 May 2021
DE&S has played a crucial role in delivering and supporting the various elements of CSG 21
Share this story
DE&S' Director General Ships, Chris Gardner, has spoken of his immense pride at DE&S' involvement in the first operational deployment of the Royal Navy's Carrier Strike Group.
The flotilla of ships, aircraft and a submarine led by aircraft carrier HMS Queen Elizabeth set sail from Portsmouth on Saturday evening after visits by Prime Minister Boris Johnson, Defence Secretary Ben Wallace and Her Majesty, The Queen.
VAdm Gardner said: "It marks, really, the opening of what will be the Royal Navy's return to global taskgroup level operations, where we will demonstrate our ability to mount a significant taskforce, deploy it around the world and most importantly from where I sit and the role that my teams play, our ability to logistically sustain and support those operations.
"My teams have been fundamentally responsible for supporting Navy Command to make sure that the ships are materielly ready to deploy and that whilst they are deployed that they will be physically and logistically sustained and supported throughout the totality of the deployment."
"Who wouldn't want to be on CSG 21?"
The CSG task group will visit 40 nations including India, Japan, Republic of Korea and Singapore in a deployment covering 26,000 nautical miles.
Joining HMS Queen Elizabeth are destroyers HMS Diamond and HMS Defender; frigates HMS Richmond and HMS Kent; an Astute-class submarine in support below the waves; and Royal Fleet Auxiliary support ships RFA Fort Victoria and RFA Tidespring.
More than 30 aircraft will also embark across the task group including F-35B Lightning II jets, Merlin and Wildcat helicopters.
VAdm Gardner added: "It's been a combined effort between Navy Command, DE&S and, equally importantly, industry's contribution to this to ensure that we are and will be able to mount both this deployment – the Carrier Strike Group 21 – but most importantly then as I've said previously to get into that normal, operational jogging mindset that this just becomes routine activity for us going forward."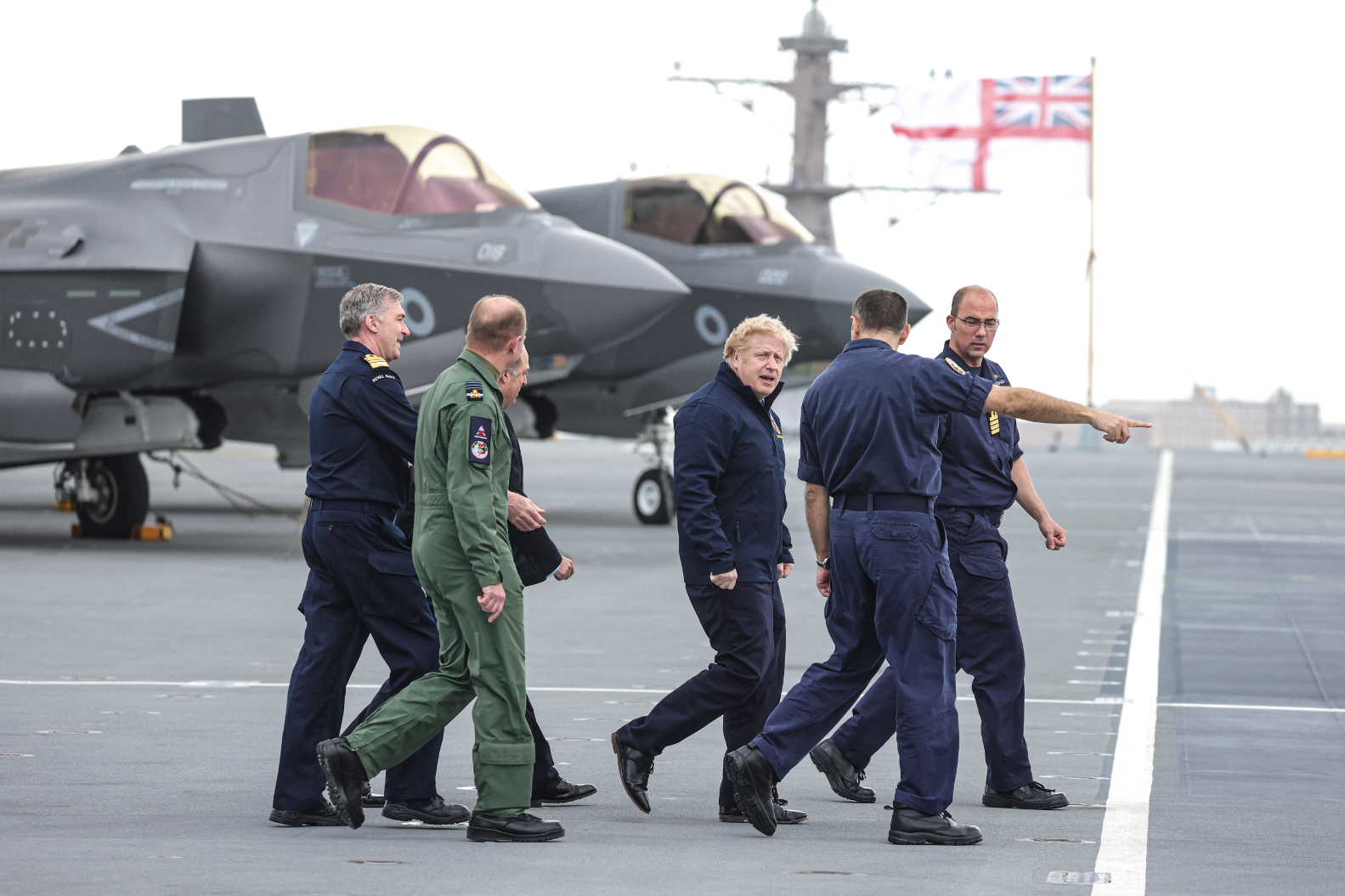 As well as wishing all the Royal Navy personnel involved good luck and a safe return home, Vadm Gardner admitted wishing he could be there with them.
"I'm insanely jealous that I'm not with them," he said. "Who wouldn't want to be on CSG 21 and if I was 30 years younger, you know, that's absolutely where I would have wanted to be if I was lucky enough to be in a position to be going with them."