Published 22 November 2022
DE&S has been recognised for its strength and focus to continue to meet the challenging needs of the UK Armed Forces through robust project delivery methodologies, tools and people.
Share this story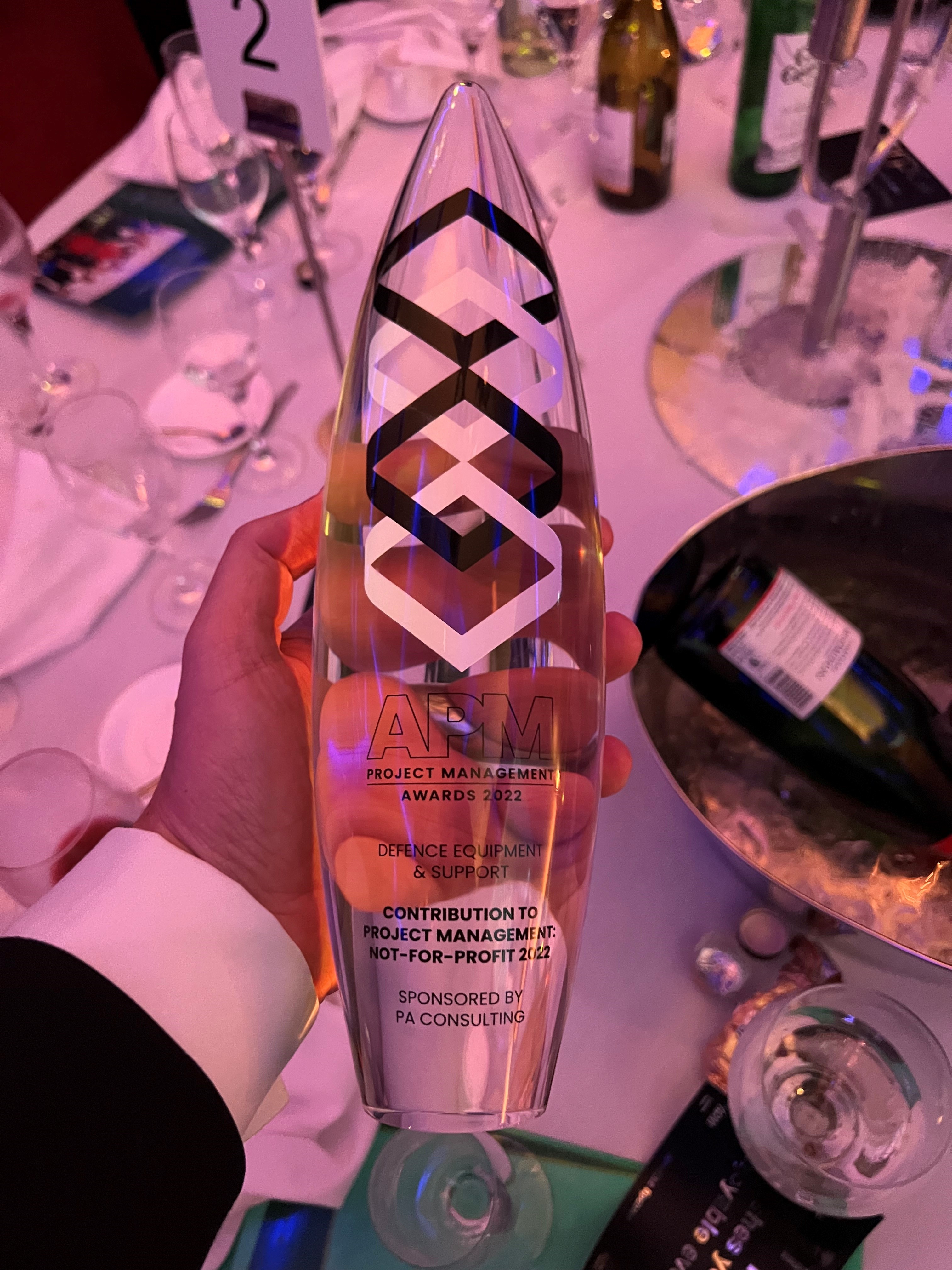 We are proud to announce that Defence Equipment and Support has won the 'Contribution to Project Management: Not-for-Profit' Award at the prestigious Association for Project Management (APM) Awards.
This is the fifth time DE&S teams have won at the APM Project Management Awards since 2015 when they won Programme of the Year, followed by Young Project Professional of the Year in 2016, Project Professional of the Year in 2017 and Construction Project of the Year in 2020.
The APM Project Management Awards were hosted by comedian Hugh Dennis on Monday 21st November and aim to recognise individuals and organisations from across the project profession.
Mark Geoghegan, Head of Project Delivery at DE&S, said:
"We are delighted to have won this award. It recognises the hard work and dedication that our teams in project delivery do every day to ensure the UK Armed Forces have everything they need to operate effectively. We have around 2,500 people working in our project delivery teams and it is their strength and focus that enables us to meet the complex needs of our customer."
Andy Start, Chief Executive at DE&S, said:
"Our core mission is to deliver and support the equipment needed to deter aggression and keep our nation safe.  Our dedicated, specialist teams, who are working on projects to provide some of the best military equipment on the planet, are at the heart of delivering this mission. My congratulations to our project professionals for winning this prestigious award."