Published 08 March 2023
Share this story
A leadership programme designed by women for women is helping them quieten their inner critic so they feel confident to progress into senior positions.
Ebi Cole, a Chief of Staff at Defence Equipment and Support (DE&S), was one of the first women to enrol on the Becoming Programme.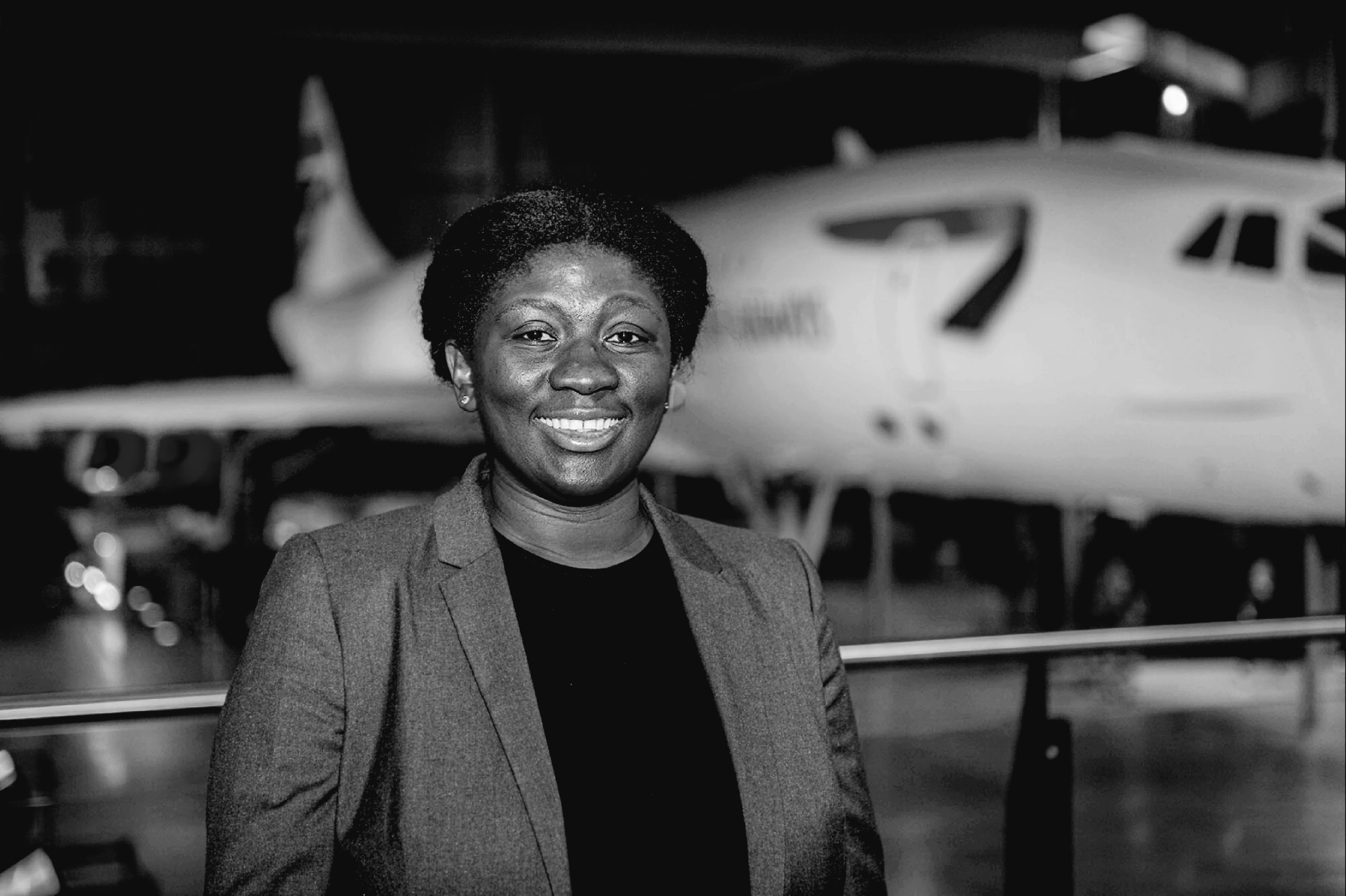 She said:
"I joined the programme because it sounded like something I could bring my whole self to – female, black, immigrant, mother, carer, resilient and ambitious. It helped me be more confident in taking a hand in steering my career.

"Everyone has an inner critic that is all too present at key moments. The programme helped me identify and develop my inner mentor as a counter to that."
After becoming aware of a drop in the number of women progressing their careers beyond middle management, in February 2022 DE&S launched the Becoming Programme.
So far 58 women have taken part in the programme, with almost all participants reporting an increase in their confidence levels around progression and new opportunities.
The Becoming Programme comprises six modules, three coaching circles and independent online reflective work which takes place over four months. It is different to traditional leadership development courses as it looks at the participant as an individual, their values and the way they think and feel. It focuses less on what participants 'do' in the workplace and more on how they think about themselves, their purpose and impact.
Dr Jill Hatcher, Director of Human Resources at DE&S, said:
"It's really encouraging to see the number of women in our workforce continue to rise. The creativity and diversity of our people is an integral enabler for us in the delivery of military equipment and support solutions for the UK armed forces, so having an environment where our colleagues are representative of society and offer different perspectives and ideas is crucial. I congratulate all those who have completed the Becoming Programme so far and look forward to seeing how their careers develop."
Recognising that the key to success is the dedication and professionalism of its people, DE&S is committed to attracting, retaining and continuing to develop the careers of its staff.
As well as the Becoming Programme, DE&S also runs two additional leadership development programmes for those from Black and Minority Ethnic (BAME) backgrounds and for colleagues with disabilities.
If you are interested in a career at DE&S, visit our vacancies page.