Published 25 May 2021
Around 150 jobs will be secured at Thales, including a team of 40 software engineers in Somerset.
Share this story
A high-tech data system providing UK defence platforms with key operational information and improved situational awareness has received a £47-million spending boost.
DE&S has awarded the new five-year support contract to Thales for the Multi Domain Mission Support System (MD MSS).
Both the Royal Air Force and Royal Navy use MD MSS to exploit operational information, which is crucial to dominating the battlespace.
The new contract will deliver full capability support, obsolescence management and a new online training solution. Around 150 jobs will be secured at Thales in the UK, including a team of 40 software engineers at the company's Templecombe facility in Somerset.
Defence Minister Jeremy Quin said: "This £47-million investment will enhance the MD MSS capability and offer further protection across our air and maritime platforms, exploiting data to provide a battle-winning advantage."
"
The competition reaffirms our dedication to invest in shipbuilding and support jobs across the UK maritime industry."
As set out in DE&S' new strategy, we will use capabilities such as MD MSS to 'build a modernised defence which enables the UK's Armed Forces to outpace our adversaries and retain their adaptive edge'.
MD MSS delivers critical information, at speed, to aircrew and ground-based planners. It is used by a wide variety of force elements in different operational situations.
For the RAF, this includes F-35B Lightning II, Poseidon, Typhoon, Voyager and Chinook among others. In the maritime sphere, MD MSS can also be used onboard the Royal Navy's new aircraft carriers, HMS Queen Elizabeth and HMS Prince of Wales, to support air operations by the Carrier Strike Group.
MD MSS also has the potential to be used by the UK's next generation platforms including the Future Combat Air System.
DE&S Director Air Support Richard Murray said: "The signing of this support contract represents an important milestone for data sharing capability across the UK's air and maritime platforms. It's also the culmination of many months of hard work from the Air Platform Systems team and I am proud of their efforts."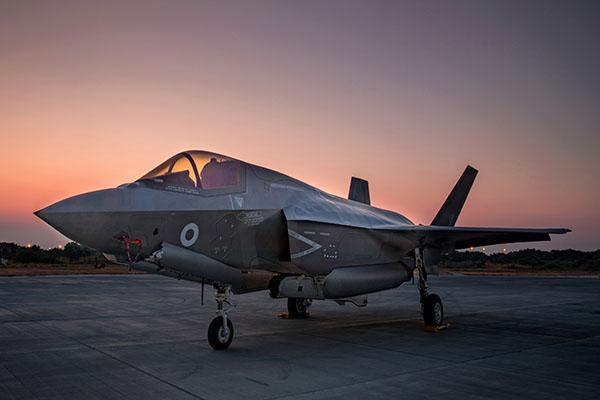 The MD MSS solution has been in service since 1986 and was originally used to provide operational support and post flight analysis of mission data for the Nimrod Maritime Patrol Aircraft. Since then, the capability has advanced beyond recognition and can now be used by more platforms than ever before.
The system can be rapidly exploited in any theatre. It assists effective decision making at the operational and tactical level, through improved situational awareness and communications interoperability. It can process, transmit, receive and manipulate data from multiple sources in multiple locations. The system also uses a deployable satellite system to provide mission support, briefing, debriefing and post flight analysis for numerous aircraft types and frontline operations.
Alex Cresswell, CEO and Chairman, Thales in the UK, said: "We are delighted to be continuing our strong relationship with the RAF and we are very proud that MD MSS continues to be the RAF's mission system of choice for its air platforms.
"No other MOD digital solution provides the same functionality and information sources, which spans mission planning and intelligence in an end-to-end all-encompassing solution."
The contract was awarded on April 1 by DE&S' Air Platform Systems Delivery Team. MD MSS was previously known as Intelligence, Surveillance, Target Acquisition and Reconnaissance Mission Support System (ISTAR MSS).