STSP is a delivery group within the DE&S Land Equipment Operating Centre, consisting of five portfolios. Meet the diverse team delivering fast-paced projects for the British Army, Royal Navy and Special Forces.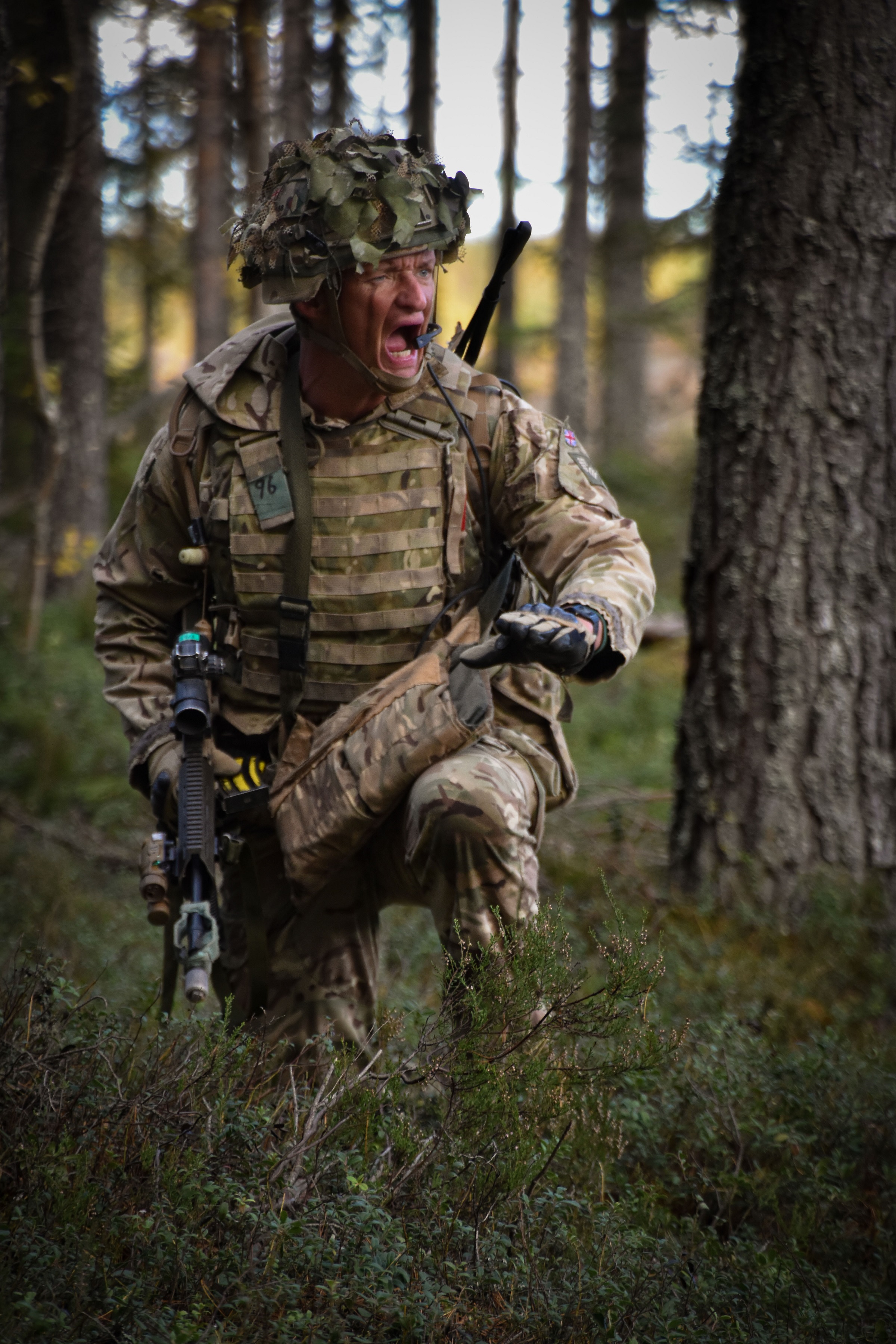 What is STSP?
Soldier, Training and Special Projects (STSP) is a team of around 280 people delivering a portfolio of 650 projects for the Army, Navy and Special Forces. The group comprises four delivery teams aligned to particular capabilities: dismounted close combat, specialist and autonomous mobility, training and simulation systems, and specialist explosive ordnance disposal, search, exploitation and countermeasures.
What does STSP do?
The team oversees a variety of small, fast-paced projects, which can quickly respond to evolving operational needs. STSP uses a number of different methods to rapidly deliver these, including framework agreements, pipeline approaches and novel outsourced support arrangements.
Each portfolio within STSP is focused on a different area, however they frequently interact with each other, as decisions in one portfolio impact on the others. The varied focus of the work provides a wide range of employment experiences and opportunities with a support network that allows team members to develop.
"STSP's collective success is measured by the delivery of high-quality, well supported equipment to the end users and this drives what we do." – Nick Taylor, Head of STSP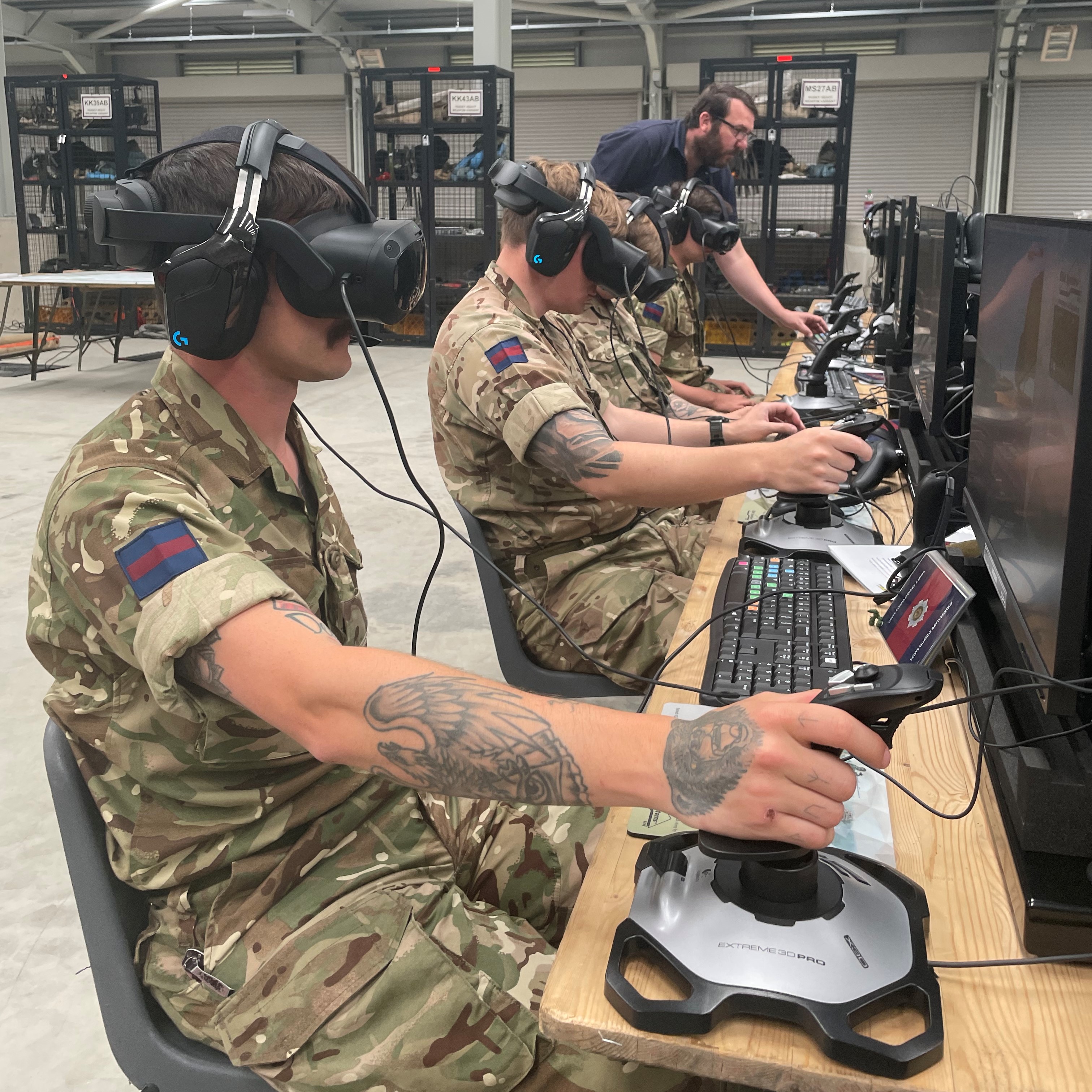 Focus on: Synthetic Training
The Interim Combined Arms Virtual Simulation (Deployable) – known as ICAVS(D) – is a virtual synthetic training system which delivers immersive, combined arms training to the British Army using the DVS2 virtual environment. It was procured by the Training and Simulation Systems Portfolio (TSSP) within STSP and is developed by Elbit Systems UK, delivering 100 training events to the Army annually.
Used by both regular and reserve soldiers, ICAVS(D) provides the ability to conduct combined arms collective training, mission rehearsal and experimentation in complex environments at a time and place of the units' choosing. There are currently four ICAVS(D) units available at any time and the system is easily deployable around the UK and overseas.
Other projects under the TSSP portfolio include the Combined Arms Tactical Trainer (CATT) and the Tactical Engagement Simulation (TES).
"The team deliver and support critical capabilities that ensure users are suitably trained and prepared for operations. The delivery of these training and simulation capabilities continues to be fast paced and challenging but very enjoyable."
– Simon Pearce, TSSP Portfolio Leader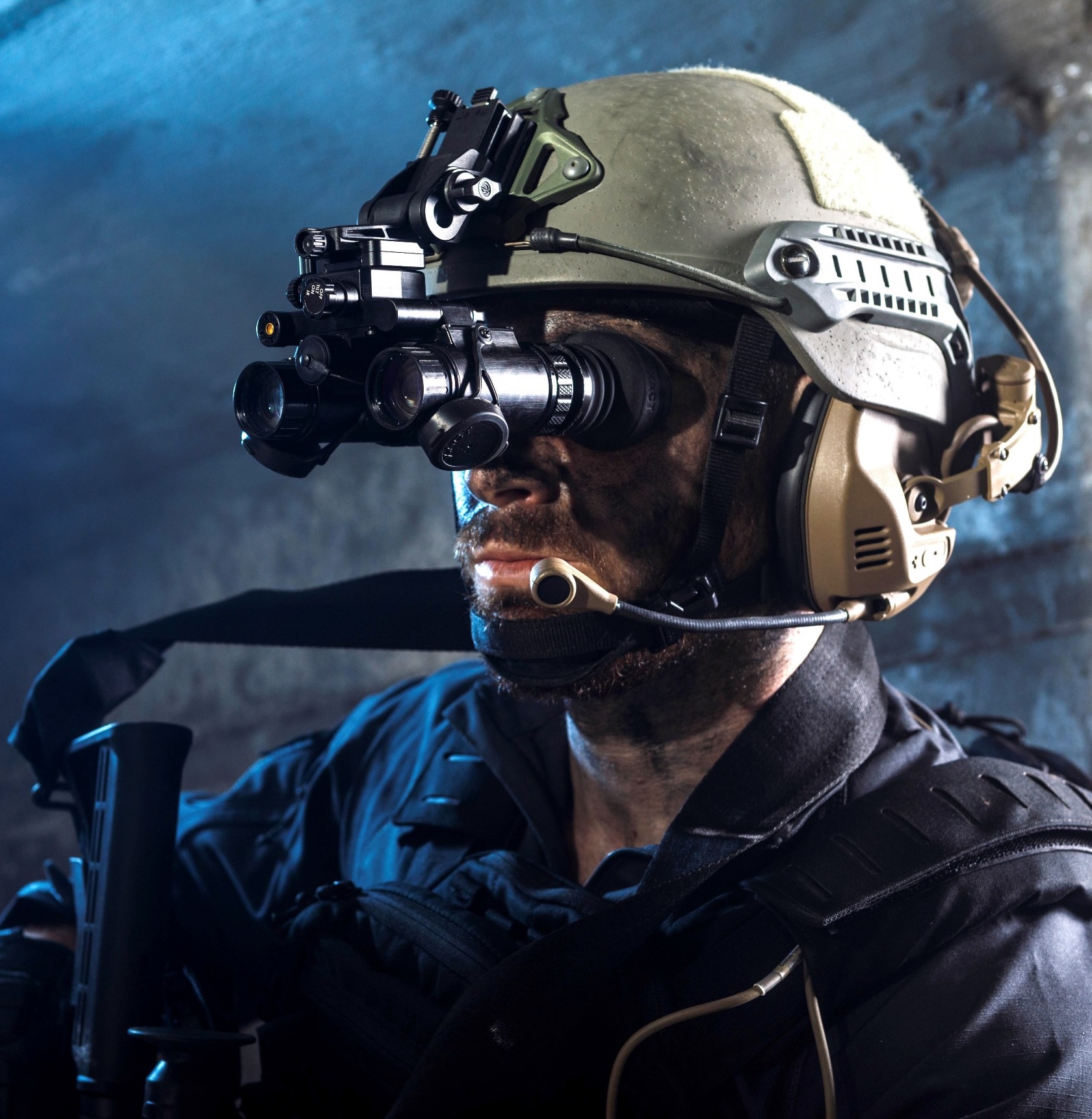 Focus on: Dismounted Close Combat
Dismounted Close Combat (DCC) delivers equipment to all members of the Armed Forces and Special Forces engaged in dismounted close combat, ensuring the equipment is maintained, ready and available. DCC comprises three delivery sections:
Lethality: delivering individual and crew-served weapons from pistols and rifles, machine guns and sniper rifles, to 81mm mortars. Small arms currently in-service include the Glock 17 sidearm, and the SA80 rifle which is currently going through an upgrade to the A3 standard.
Surveillance and Target Acquisition: delivering surveillance devices, weapon sights, night vision goggles, laser range finders and target designators.
Survivability: delivering ballistic protection, body armour, helmets, load carriage and protective clothing.
Focus on: Virtus Body Armour
Virtus is one of the most advanced integrated body armour, helmet and load carriage systems in the world. It is 4.7 kilogrammes lighter and better fitting than older body armour systems and its design improves the wearer's ability to perform a range of tasks.
Virtus is designed to address the negative impacts on tactical mobility, survivability and muscular skeletal injury caused by excessive load carriage by the dismounted soldier, allowing users to fight lighter.
The amount of protection employed can be scaled up or down to match the type of threat by adding or removing soft armour pads and hard ballistic plates. Our STSP team procured and delivered the system.
In 2022, DE&S collaborated with DSTL and Source Tactical Gear to modernise the Virtus Scalable Tactical Vest (STV) for women. The design was adapted following extensive trials with serving female soldiers, ensuring personnel have tailored protective equipment with a more comfortable fit for the user.
Focus on: Specialist and Autonomous Mobility
The Specialist and Autonomous Mobility (SAM) portfolio delivers off-the shelf vehicles, modified vehicles and remote-controlled systems for special users across Defence for deployment on operations in the UK and overseas. Delivering equipment is only part of the task; SAM also ensures that the vehicles are supported, maintained, ready and available. SAM has three sections supporting our customers:
Light, Remote and Autonomous Systems: delivering specialist light mobility vehicles (e.g. motorbikes and over snow reconnaissance vehicle) and delivering remote-controlled systems for Explosive Ordinance Disposal (EOD) teams (e.g. STARTER and FORMAL RCVs).
Specialist Operational Mobility: delivering specialist vehicles for the specialist user community and EOD teams, including civilian armoured vehicles and the GASKET EOD fleet.
In-Service Support and Development: This section is responsible for supporting the operational fleet and incorporating enhancements to the fleets delivered by the other sections.
More about Defence Equipment & Support