FUCHS armoured vehicles provide the UK's Chemical, Radiological and Nuclear surveillance and reconnaissance capability.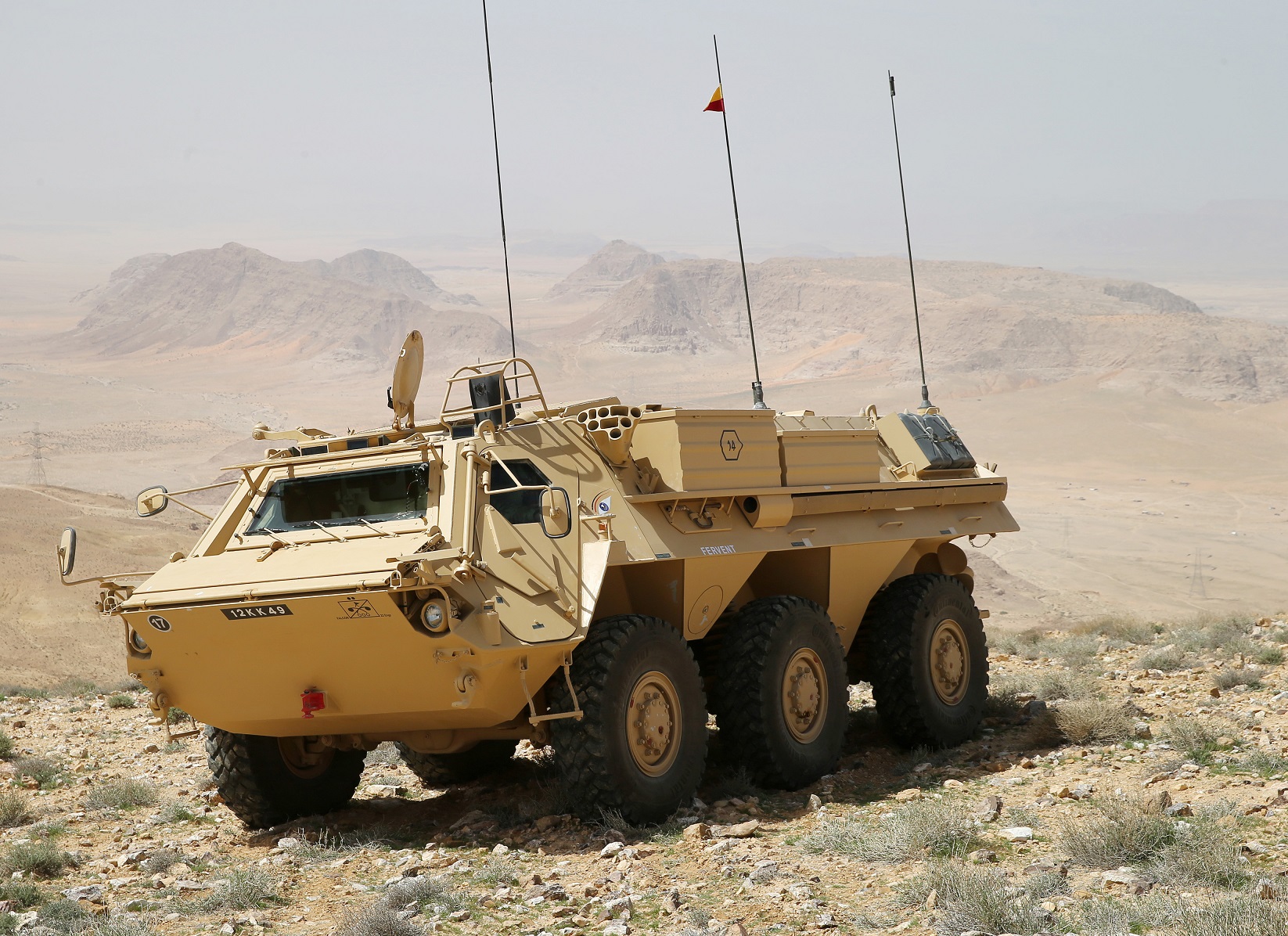 What is FUCHS?
Recently updated by Rheinmetall BAE Systems Land (RBSL), FUCHS are six-wheeled, all-wheel drive, armoured vehicles which have been adapted into a protected platform to carry out CBRN missions.
Translated into English from German as "Fox" vehicles, they are equipped with automatic systems and sensors for detecting nuclear radiation as well as chemical agents and other toxic substances.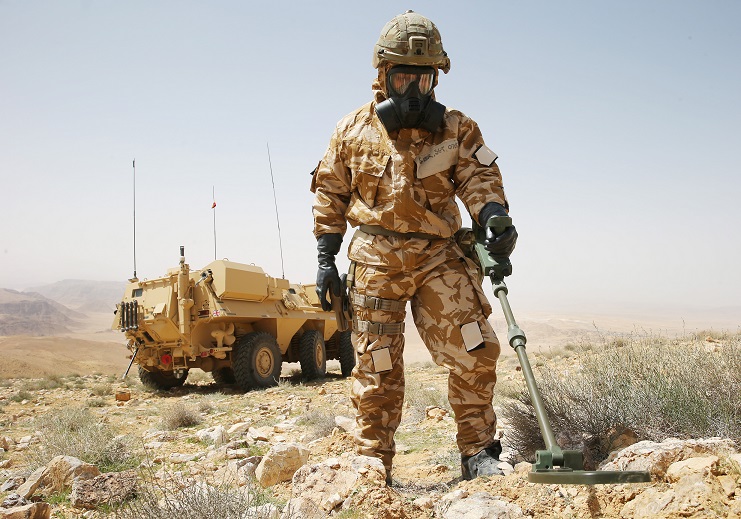 About FUCHS
With the ability to travel up to 65mph, they are operated by a four-strong team who are sealed in against hazardous environments and can establish the severity and location of any chemical or radiological threat.
The ten-strong fleet are complemented by a training simulator which ensures the specialist operators within the Warminster-based Falcon Squadron can undergo regular training on site.
The importance of the UK's counter-CBRN capabilities has been highlighted both in the conflict in Syria and the response to the Salisbury nerve agent incident in 2018.
How is FUCHS delivered?
In 2020, a £16-million contract was placed by DE&S with RBSL to upgrade and sustain FUCHS, ensuring the future operational readiness and effectiveness of the UK fleet.
Fast forward to 2023, and RBSL have addressed equipment-related obsolescence issues and upgraded the system with the latest generation of sensing capabilities. RBSL will also be drawing on its Centre of Excellence for NBC systems technology in Kassel, Germany.
Managed by DE&S' CBRN delivery team, the bulk of the work takes place out of RBSL's facility in Telford, West Midlands, with the support of a UK supply chain including Supacat, which is subcontracted to conduct integration activities.
Become part of the team
The CBRN delivery team is made up of 105 people based at DE&S, Abbey Wood, Bristol.
As well as overseeing FUCHS, the teams portfolio encompasses over 150 capabilities for the detection, identification and monitoring of CBRN agents, enabling individual and collective protection, decontamination of personnel and large equipment items, and medicines administered to patients exposed to CBRN agents. This includes the procurement and support of General Service Respirators (GSR) to protect UK Armed Forces in a CBRN environment.
Timothy Illing, Team Leader:
"With the military landscape rapidly changing and threats to the UK constantly evolving, ensuring our armed forces have the best possible CBRN equipment is crucial.
"As a team, we are very proud to work with industry to support our service personnel and our allies around the world in these hostile and dangerous environments."
More about Defence Equipment & Support