The first set of V-tails manufactured by GKN Aerospace on the Isle of Wight has been fitted to one of 16 new Protector aircraft destined for the Royal Air Force.
Share this story
GKN Aerospace now manufactures the V-tails for all MQ-9B aircraft variants which are manufactured by General Atomics-Aeronautical Systems-Inc (GA-ASI) at a facility in California.  The MQ-9B aircraft will be known as Protector once it enters RAF service by mid-2024.
Protector will be deployed in wide-ranging Intelligence, Surveillance, Targeting and Reconnaissance (ISTAR) operations where its ability to fly consistently for up to 40 hours, offers the RAF vastly improved armed ISTAR capability.
Michelle Sanders, team leader of the Remotely Piloted Air Systems delivery team at DE&S, said:

"This milestone demonstrates the continued progress being made on this important programme which will provide the RAF with a cutting-edge capability.

As well as equipping the UK Armed Forces for operations now and into the future, this key programme promotes prosperity in the UK and supports highly-skilled jobs."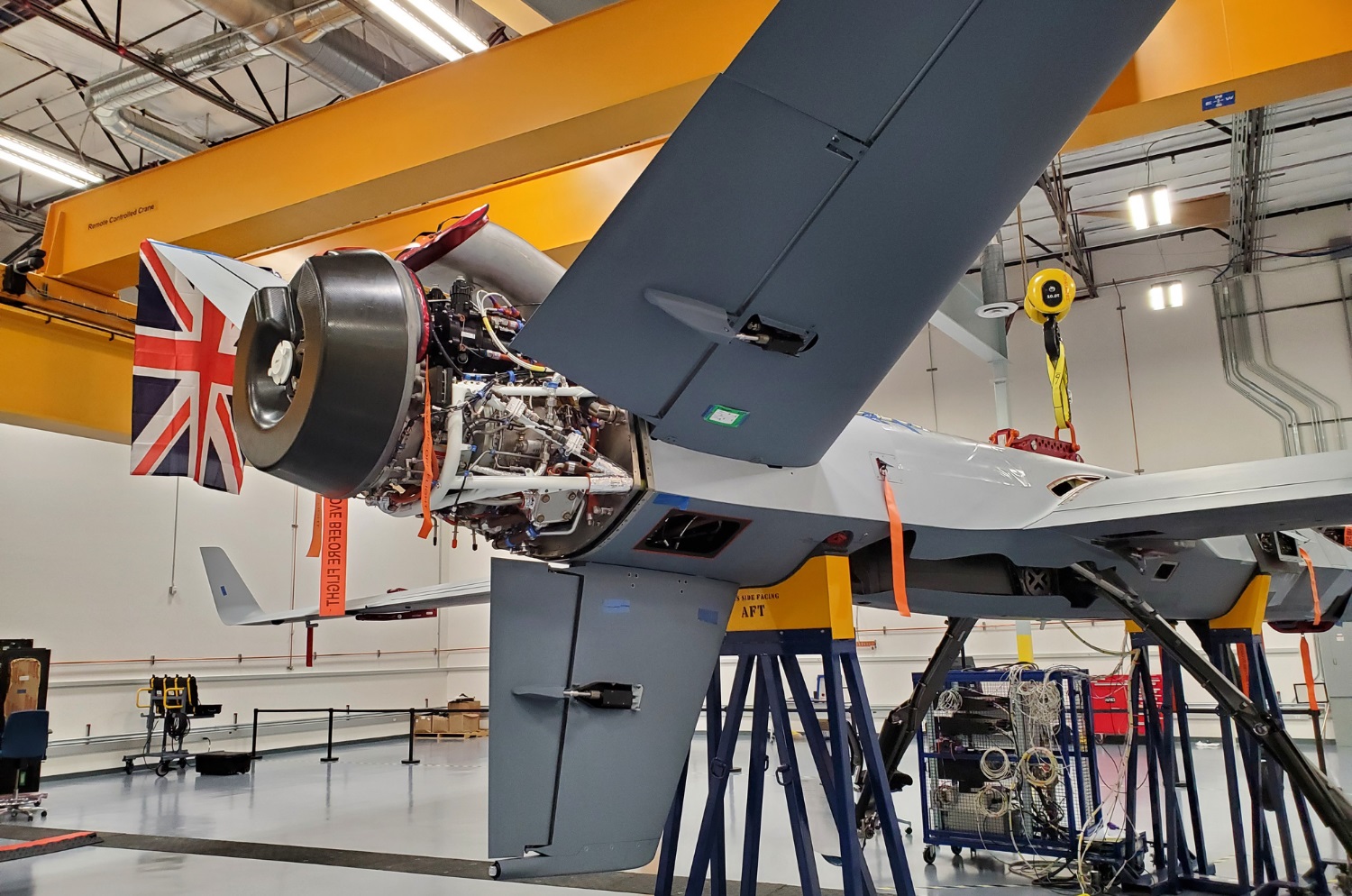 With 12 UK industry partners, the programme is bringing together world-leading technology and service providers to work with GA-ASI, supporting over 200 UK jobs with £400 million being reinvested into UK industry.
There are a significant number of nations interested in MQ-9B, with Belgium having already agreed to procure Protector for its Medium Altitude Long Endurance (MALE) Remotely Piloted Air System (RPAS), and Australia having selected MQ-9B too.  All MQ-9B variants sold anywhere in the world will now be fitted with GKN Aerospace manufactured V-tails with 11 of our 16 aircraft expected to be fitted with GKN manufactured V-tails
Protector will have to meet stringent NATO and UK safety certification standards meaning it could operate in civilian airspace.  Protector would also be available, if requested, to support civilian agencies in the UK, for example in search and rescue and disaster response missions.