Published 03 October 2022
A turf cutting ceremony has taken place to mark the first significant step in preparing RAF Lossiemouth for the arrival of the UK Wedgetail AEW Mk1 (E-7) fleet.
Share this story
The surveillance fleet will be located in a new facility at the Scottish base alongside the recently completed Atlantic Building, housing the UK's fleet of nine Poseidon MRA Mk1 aircraft which already operate from Lossiemouth.
Boeing is working with McLaughlin & Harvey in Glasgow to prepare the ground, creating and supporting hundreds of jobs in the area, boosting the local supply chain and economy, while confirming UK Government's commitment to investing in Scotland.
The ceremony to prepare the ground was undertaken by Air Commodore Alex Hicks who was joined by Wing Commander Andy Knight and Chris Laslett of Defence Equipment and Support (DE&S), Mr Ian Vett from Boeing Defence UK, and Mr Paul Griffen from infrastructure contractor McLaughlin & Harvey.
Air Cdre Hicks, Senior Responsible Owner for the Wedgetail Programme, said:

"I am thrilled to witness this major milestone for the RAF's Wedgetail Programme with our key industry and DE&S partners. The start of the technical infrastructure build represents a significant step in preparing RAF Lossiemouth for the arrival of the aircraft in 2024, which is vital to support our Wedgetail aircraft and personnel."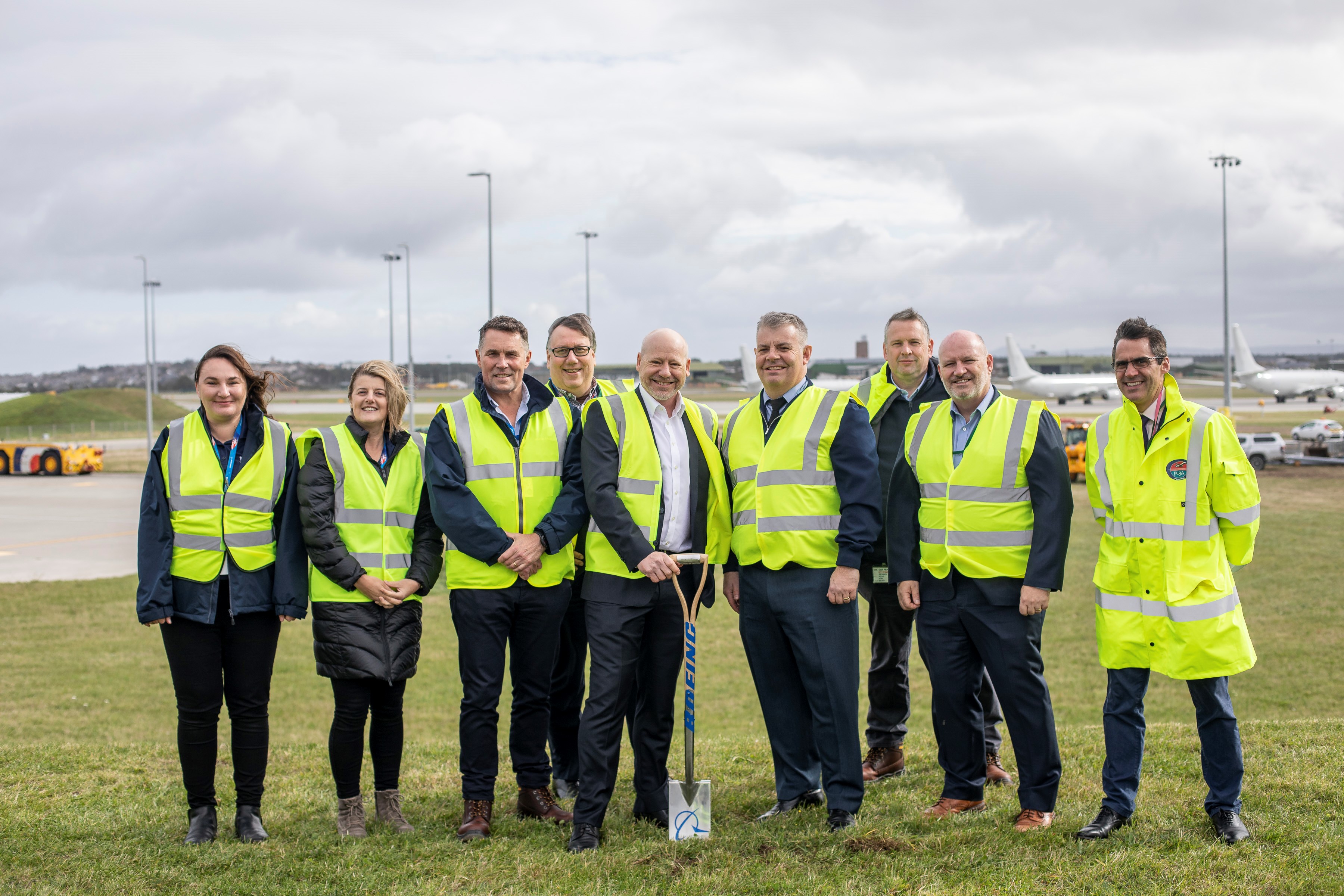 Group Captain Simon Young, E-7 Wedgetail Delivery Team Leader at DE&S, the procurement arm of the UK Ministry of Defence, said:

"This important milestone in the E-7 technical infrastructure programme recognises the hard work and successful collaborative working demonstrated by the combined DE&S, Air Command and industry team."
A follow-on contract to be signed later this year will enable construction of the facility to commence in Spring 2023 and further bolster the reputation of Lossiemouth which enjoys a strategic location and state-of-the-art facilities.  The new facility will adjoin the Atlantic Building, a technical complex which supports Poseidon operations.
The Wedgetail is capable of simultaneously tracking multiple airborne and maritime targets, using the information it gathers to improve situational awareness and direct assets such as fighter jets and warships. The Wedgetail has previously been used by the Royal Australian Air Force on operations against Daesh in Iraq and Syria.
The enabling works at Lossiemouth will include diversion of utilities, ground levelling and preparatory piling.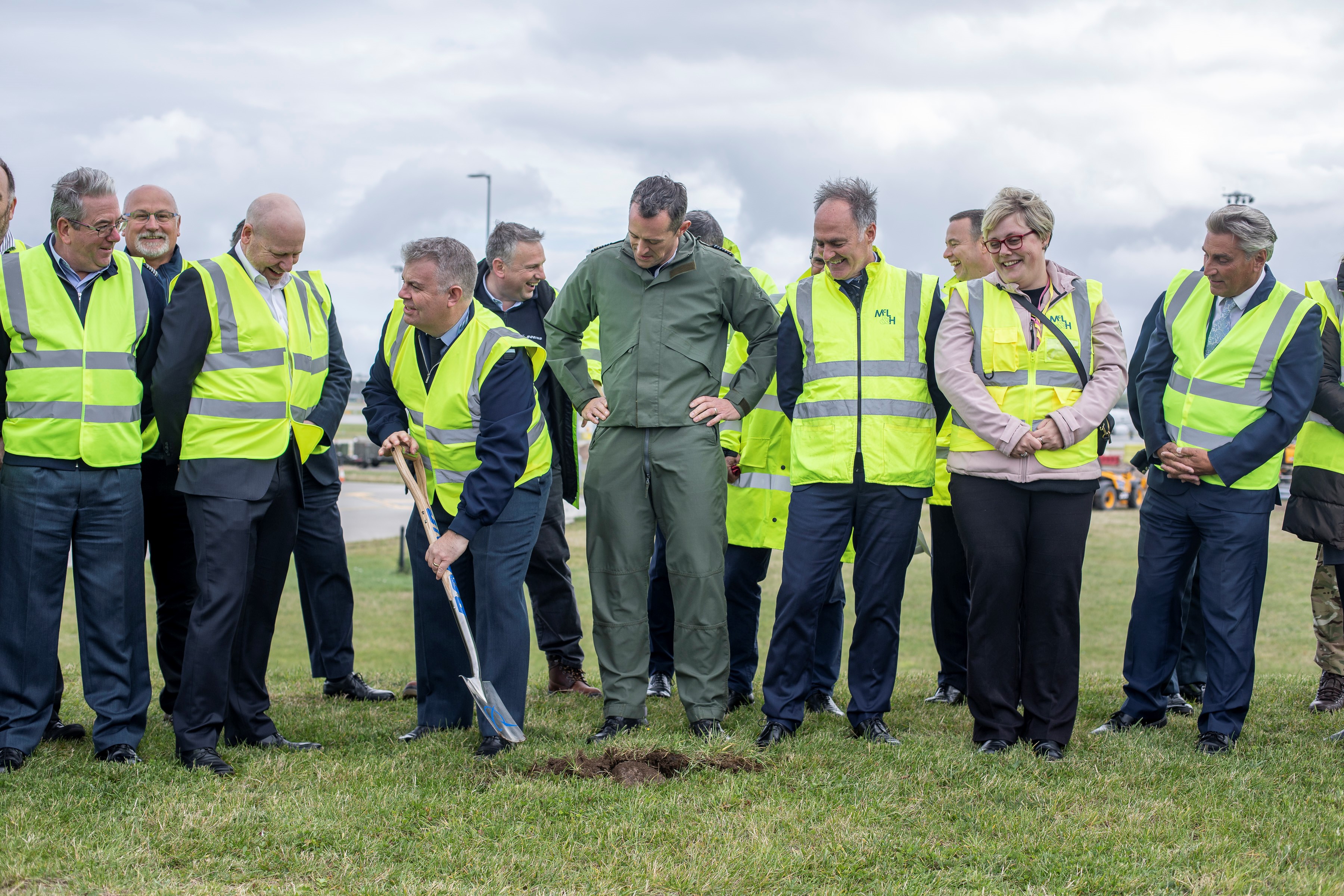 Ian Vett, Director of the UK E-7 Programme at Boeing said:

 "Today's turf cutting ceremony represents Boeing's growing presence and investment at RAF Lossiemouth and across the Moray region. We look forward to starting the work that will see the expansion of the facility to ensure the required capacity and support is in place for the E-7 Wedgetail fleet's introduction to service."
The target for Initial Operating Capability is 2024 for the Wedgetail AEW Mk1 Programme, marking a return to RAF Lossiemouth for 8 Squadron after an absence of 30 years.