Published 04 May 2023
Share this story
Aircrew training on Protector RG Mk1, the Royal Air Force's new Remotely Piloted Aircraft System (RPAS) has commenced in the United States.
The 12-week course will see the first pilots, sensor operators, and mission intelligence coordinators (MICs) qualify to operate Protector, 16 of which have been ordered by the Royal Air Force to replace its MQ-9A Reaper aircraft.
Undertaken by 54 Squadron at the GA-ASI Flight Test & Training Center (FTTC) in Grand Forks, North Dakota, students will learn to fly and operate the aircraft which has a wingspan of 79 feet and will carry UK-made Paveway bombs and Brimstone missiles.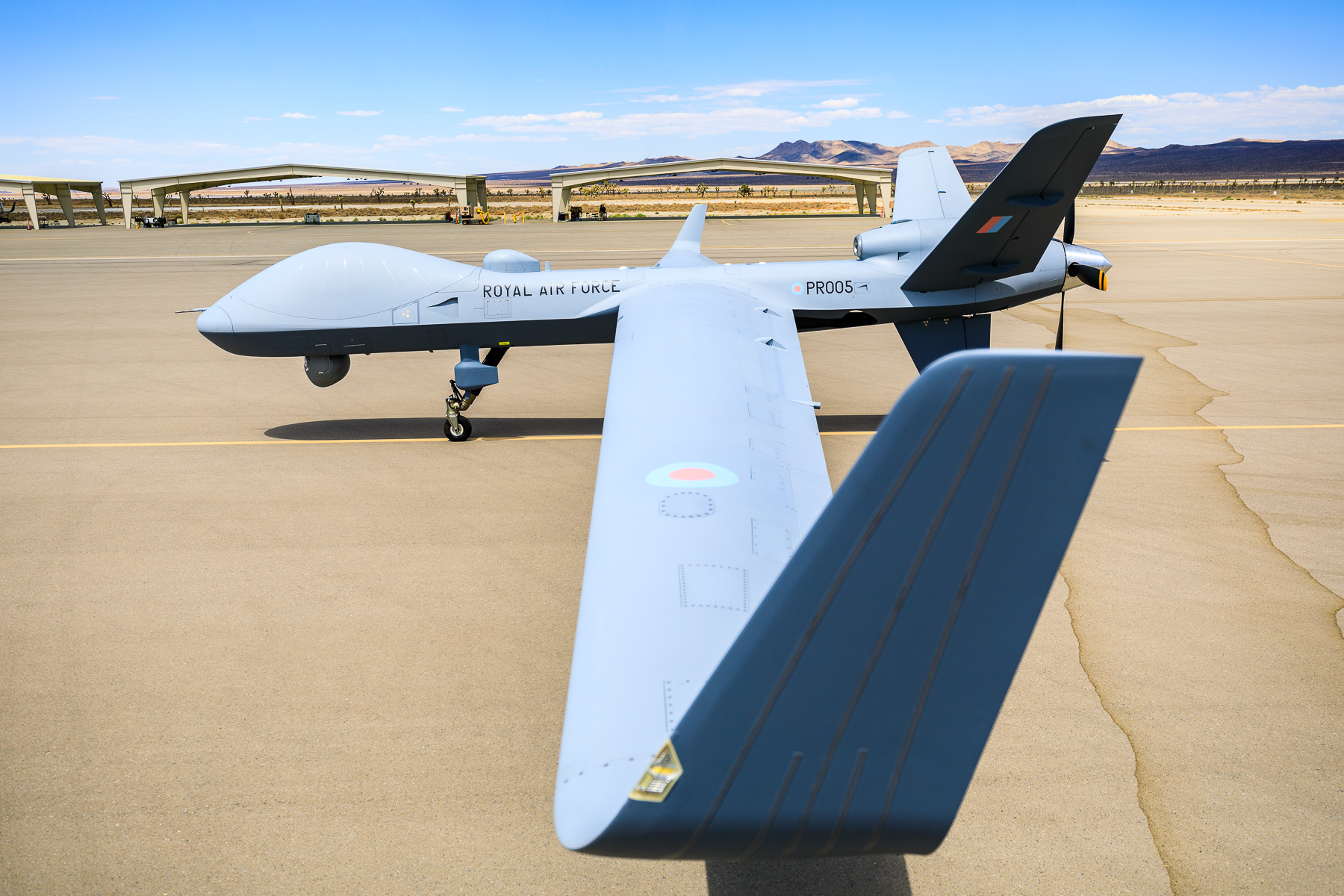 The contracts for the aircraft and training have been negotiated by the Remotely Piloted Air Systems (RPAS) delivery team at DE&S.
Simon Holford, Head RPAS at DE&S, said: "DE&S is proud to have placed contracts enabling this critical training which will be undertaken using the world-class Protector aircraft and certified ground control stations recently accepted off-contract by UK MOD."

Air Commodore Simon Strasdin, RAF ISTAR Force Commander, said: "I am delighted to see our first cohort of Protector crews commence training on this phenomenal platform. Reaper has been at the core of RAF combat operations in Afghanistan and the Middle East for almost two decades, demonstrating the utility and effectiveness of RPAS in the modern battlefield. The increased capability, flexibility and lethality Protector brings will see a step change in how we support UK Defence."
The new training follows the graduation earlier this year of the first Royal Air Force Protector Technicians who will maintain the aircraft and its systems.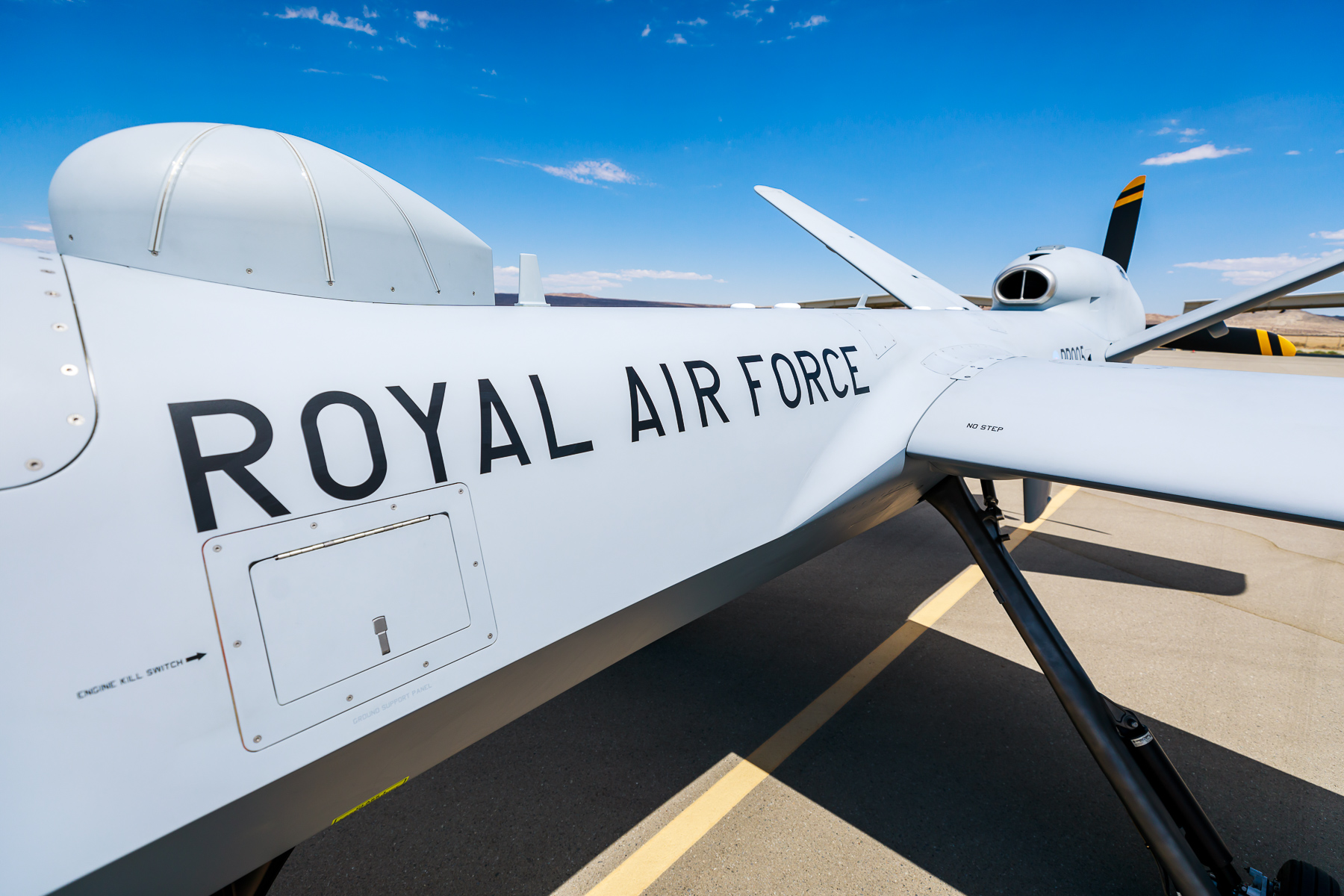 Aircrew training, which comprises both simulation and live flying, will focus on the skills required to operate Protector and its equipment, including real-time exploitation of intelligence involving the Multi-Spectral Targeting System and Synthetic Aperture Radar. The MICs, who undertake a six-week course, will also learn how to operate the Mission Intelligence Station (MIS)
Equipped with a suite of advanced equipment and precision strike weapons, Protector will provide critical armed surveillance capability and will be able to deploy against potential adversaries around the globe. The aircraft will also be able to fly in busy unsegregated airspace thanks to 'detect and avoid' technology with an endurance of over 40 hours.