Published 18 October 2022
DE&S staff demonstrated their ability to react with pace and agility to support the urgent response to severe flooding in Pakistan.
Share this story
The country was besieged by torrential monsoon rain which triggered what has been described as the worst flooding in Pakistan's history. Tragically, whole villages have been washed away, with Unicef reporting almost 10 million children have been put at increased risk of waterborne diseases, drowning and malnutrition. So far, the extreme weather event has taken more than 1,500 lives and is believed to be affecting roughly 33 million people.
DE&S staff from the Land and Ships domains worked with numerous stakeholders including the Foreign Commonwealth and Development Office (FCDO), Permanent Joint Headquarters (PJHQ), the RAF and Home Command to quickly gather the information required to help the Defence Secretary make decisions on how the UK could support. DE&S specifically provided information on UK military bridging, small boats, power generators and water supply capabilities available.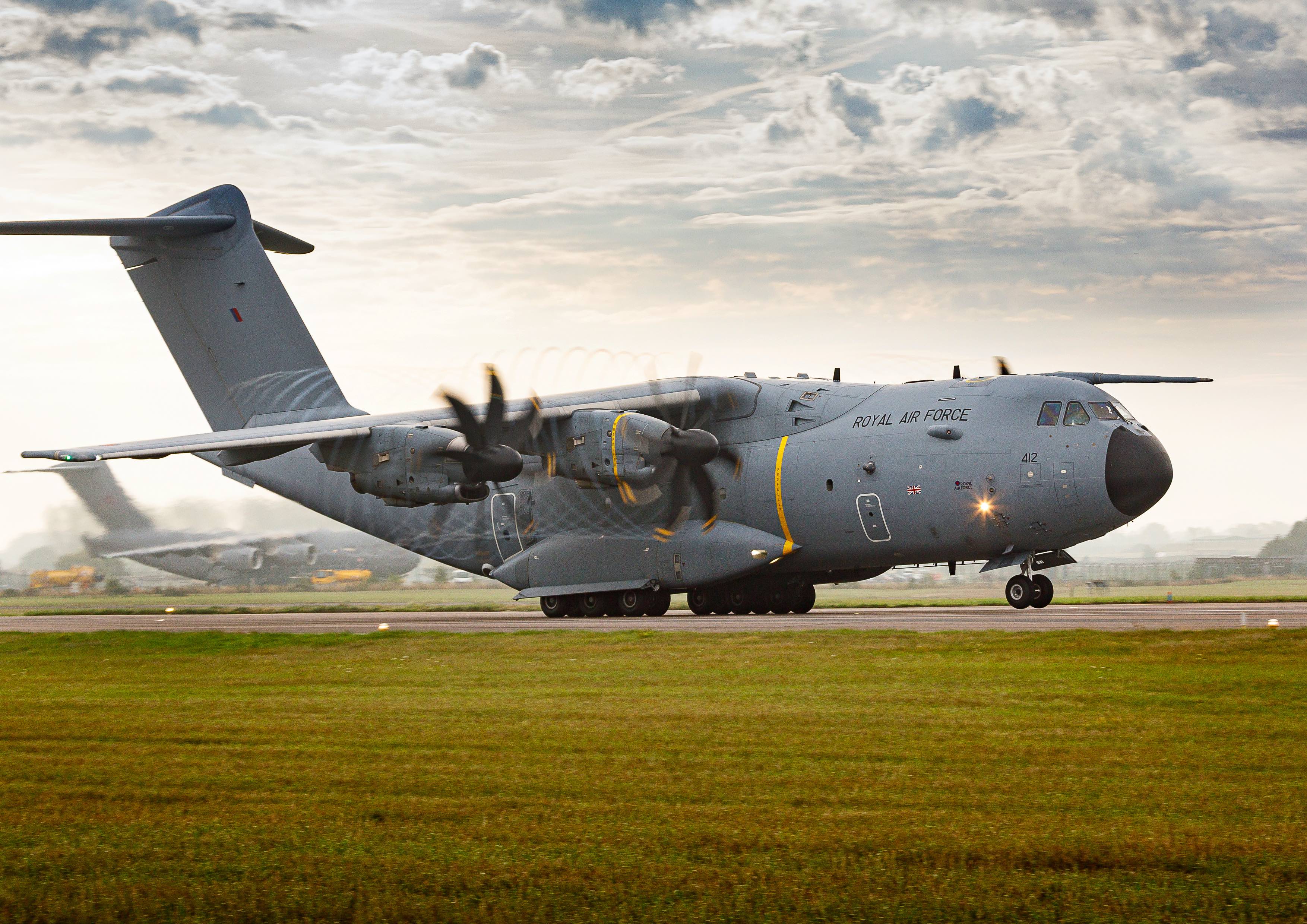 Within three days DE&S identified eight boats and outboard motors, and 10 portable generators that were then delivered to Pakistan by the RAF on board an Atlas A400M.
Shelley Fowell who is the Future Power Senior Operations Manager for the Fires, Infrastructure and Manoeuvre Support (FIMS) Portfolio team in DE&S was in charge of sourcing and delivering power generators to the disaster relief operations.
She said:
"It was challenging but hugely rewarding to be part of the relief efforts and in three days I was able to, with support from my team, deliver these life-saving generators to Brize Norton for onward delivery to Pakistan. I'm really proud of our efforts and that we have been able to help those in need through an incredibly difficult time."
The heavy lift aircraft flew from RAF Brize Norton and landed in Pakistan Air Force Base Nur Khan, where the military aid package was received by Pakistan's ground crews.
The provision followed a multinational request from the Pakistan authorities for additional aid. This military aid was provided in addition to the UK government's further commitment to flood relief in the country.
DE&S CEO Andy Start said:
"DE&S staff have again demonstrated their remarkable ability to work with the pace and agility required to deliver humanitarian aid to where it was desperately needed. They should be incredibly proud of the role they have played."
The UK is continuing to provide assistance through international organisations working with victims of the disaster, including the World Bank and the UN.