Published 24 November 2022
A member of staff from Defence Equipment and Support (DE&S), the procurement arm of the Ministry of Defence, has scooped a top award at this year's Women in Defence Awards.
Share this story
On Thursday 24th November, Mo Bingham, a supply chain manager at DE&S, was named as this year's Unsung Heroine at the Women in Defence Awards. She was recognised for her important work raising awareness of the menopause across the Ministry of Defence (MOD).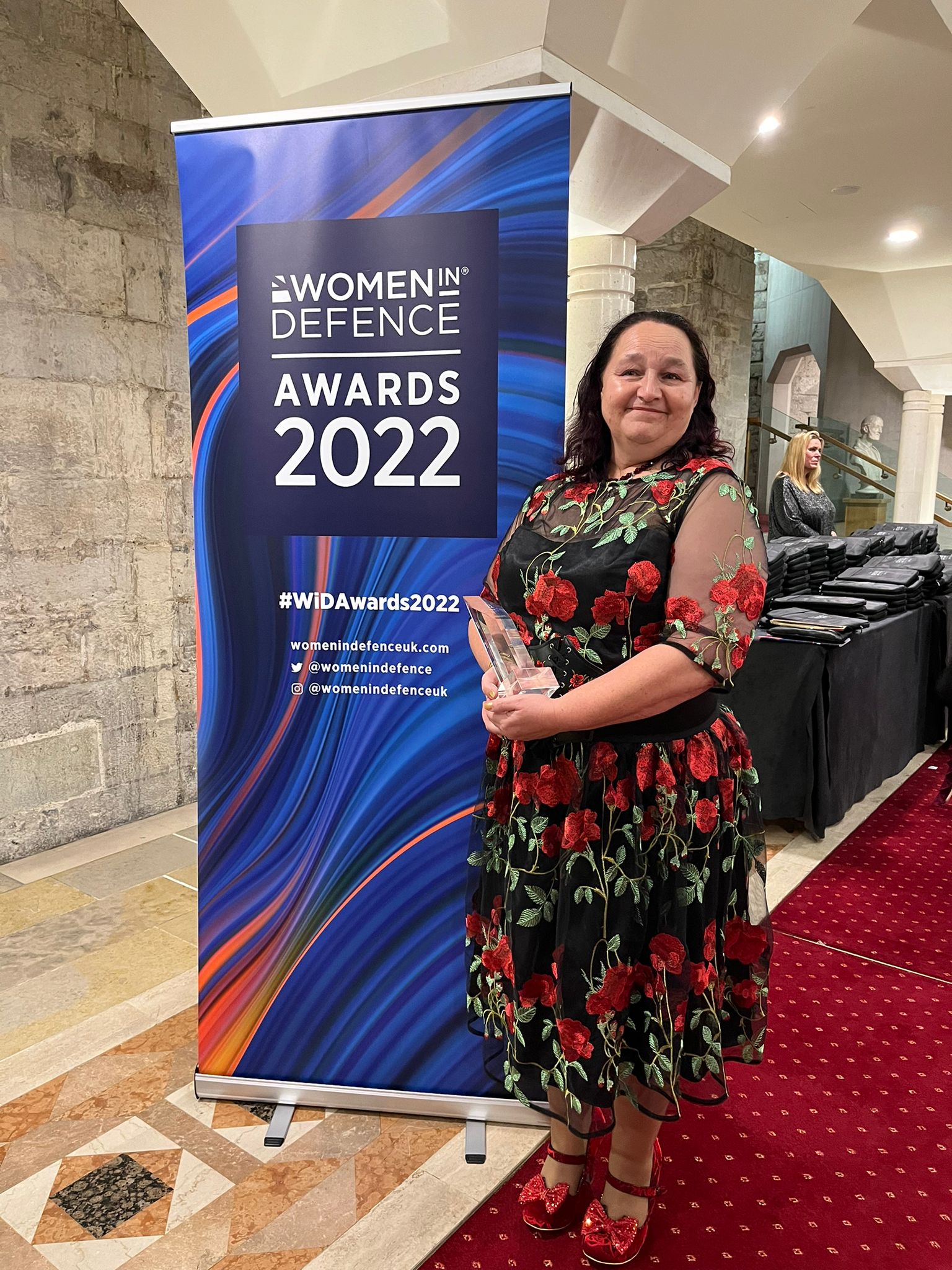 Mo, who set up and chairs the MOD menopause network, said:
"I am thrilled to have won this award as it recognises how important it is to support individuals going through this time in their lives, which can often be lonely and confusing. Our network now has over 1,700 members and continues to go from strength to strength. By talking openly about the menopause and normalising conversation around it, we can all play a part in reducing the misunderstanding attached to it and provide help and support for those experiencing the often life-changing phase of life."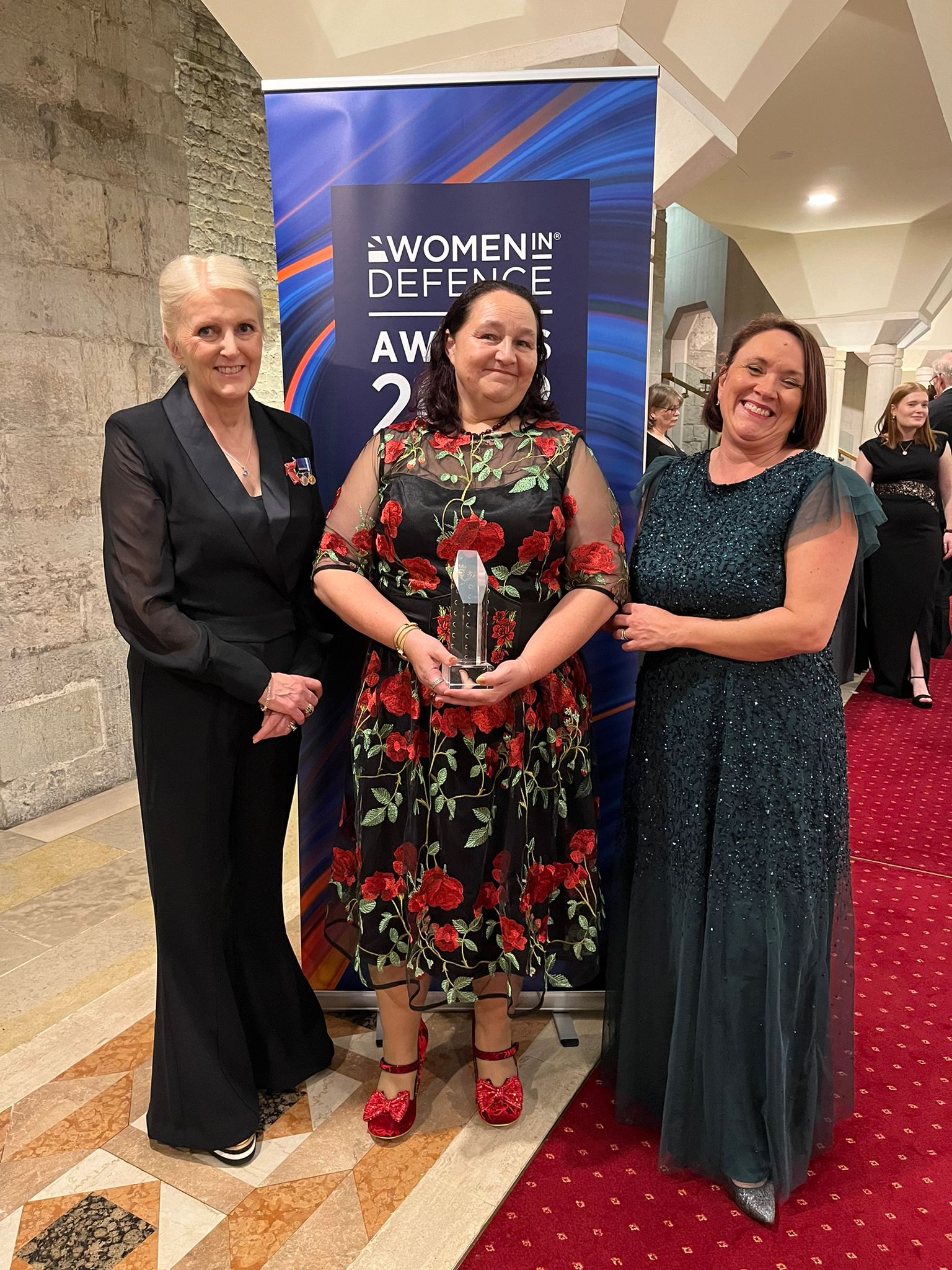 Jo Osburn-Hughes, DE&S Diversity and Inclusion Co-Champion and Gender Champion, said:
"At DE&S we have many talented women working to deliver for our Armed Forces, and in such a variety of roles from engineering, project management and logistics, to finance, human resources and many more."

"As a signatory of the Women in Defence Charter we are committed to ensuring we attract and retain a diverse workforce and we are proud of the commitments DE&S has made in areas such as flexible working policies, an active staff network and a supportive mentoring scheme. In DE&S we want everyone to feel able to bring their skills and experiences to work and that their contribution is recognised and so it is fantastic to see Mo's efforts in the area of menopause acknowledged."
Two of Mo's colleagues at DE&S, Gail Thorne and Bethania Coccia, were also shortlisted for awards in the most collaborative category.