Published 05 May 2022
HMS Cutlass, the first of two new high-speed patrol boats, has been commissioned into the Gibraltar Fast Patrol Squadron today during a ceremony at HMNB Gibraltar.
Share this story
Forming part of the Gibraltar Squadron Fast Patrol Craft, HMS Cutlass – and her sister Dagger, due to be delivered later in 2022 – are the permanent replacements for the Gibraltar Squadron Fast Patrol Craft – HMS Sabre and HMS Scimitar – that have safeguarded Gibraltar's waters for the past two decades.
Built by Merseyside-based Marine Specialised Technology, the patrol craft are twice as fast as Dasher and Pursuer with a top speed of 40 knots. Both craft have modern optical and infra-red systems, enabling users to identify and track potential threats at range and the craft are also equipped with three machine-guns. The updated systems help the crew in operations, maintenance and response to any unforeseen incidents.
DE&S Boats Team Project Manager, James Melia, said:

"For more than hundreds of years there has been a British Armed Forces presence in Gibraltar. HMS Cutlass and Dagger will provide security in British Territorial Waters and provide protection to visiting warships, submarines and support vessels. DE&S are extremely proud to work in partnership with MST to provide the Royal Navy Gibraltar Squadron with a modern, fast and effective capability for fulfilling their important role."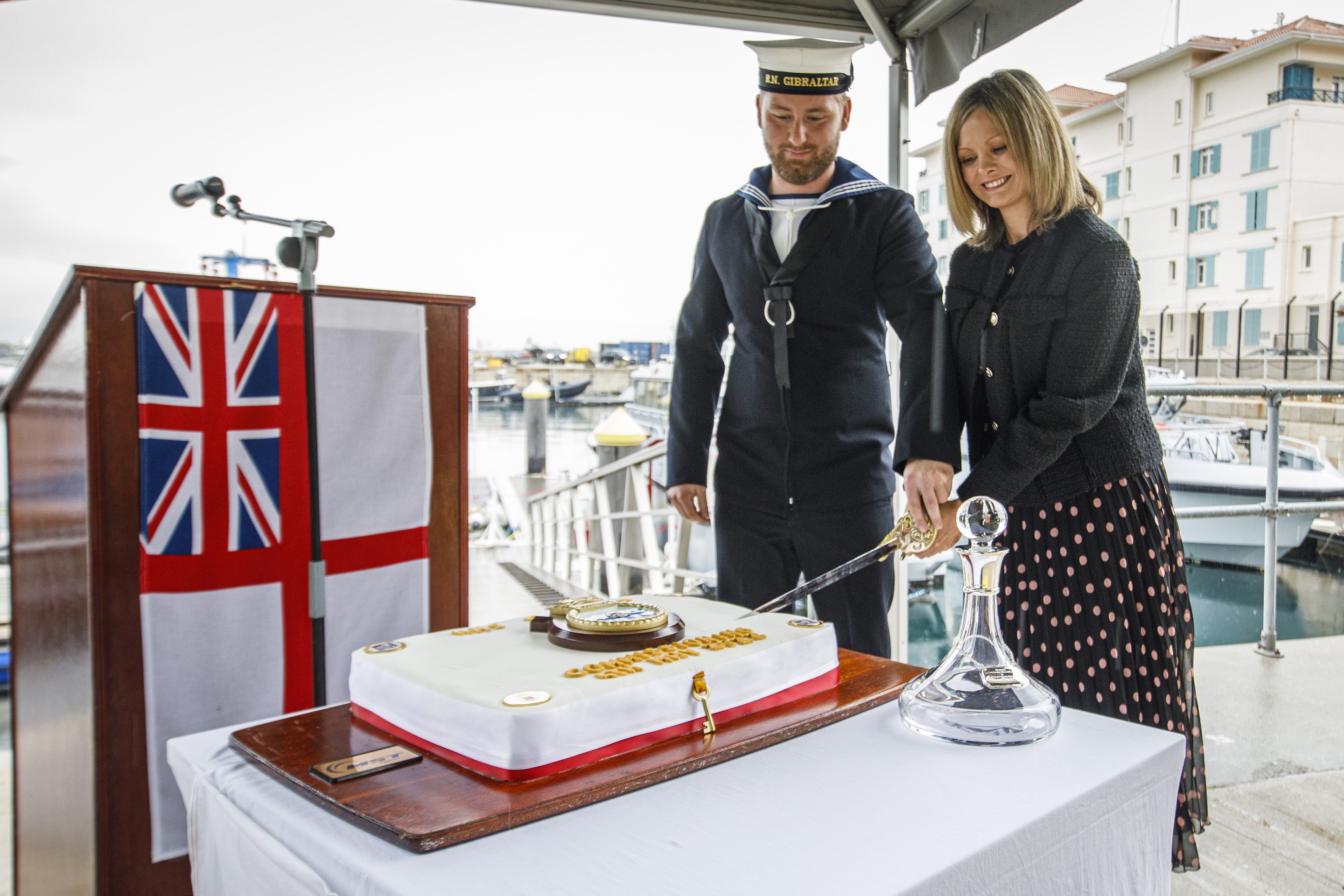 Both vessels will provide force protection to designated visiting UK and Allied military vessels. Primarily used to patrol HMNB Gibraltar and British Gibraltar Territorial Waters (BGTW), the vessels will also be supporting British exercises and operations in the area while keeping a close watch over Gibraltar's shores.
The Royal Navy Gibraltar Squadron are completing a series of trials, exercises and training supported by Flag Officer Sea Training to prepare the vessel and her crew for full operational capability later in the year.
The remainder of the contract will provide an additional four years of local In-Service Support to the patrol craft.