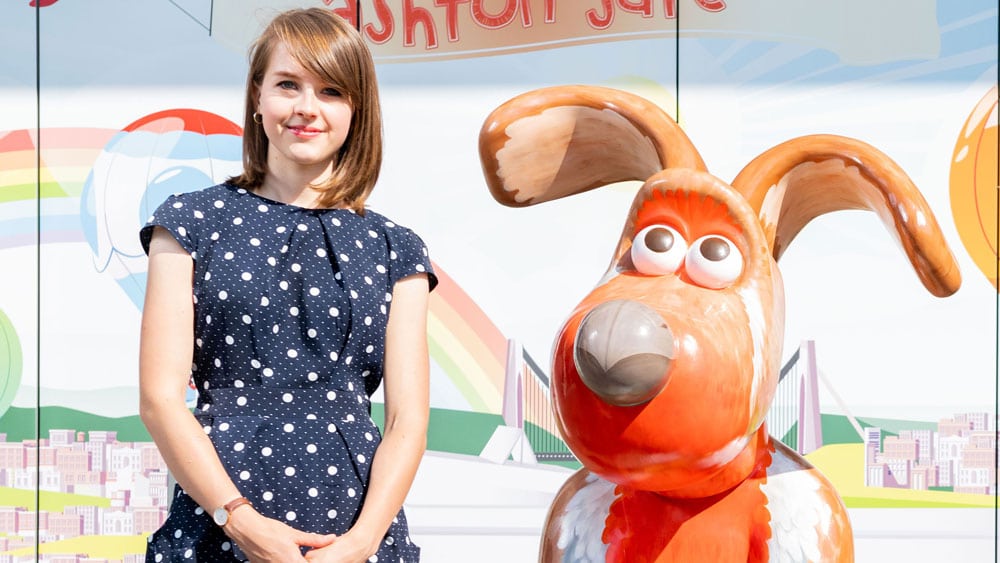 DE&S employee Hannah Bone has helped put Bristol on the world map again after being chosen to design one of the sculptures on the city's famous Gromit Unleashed trail.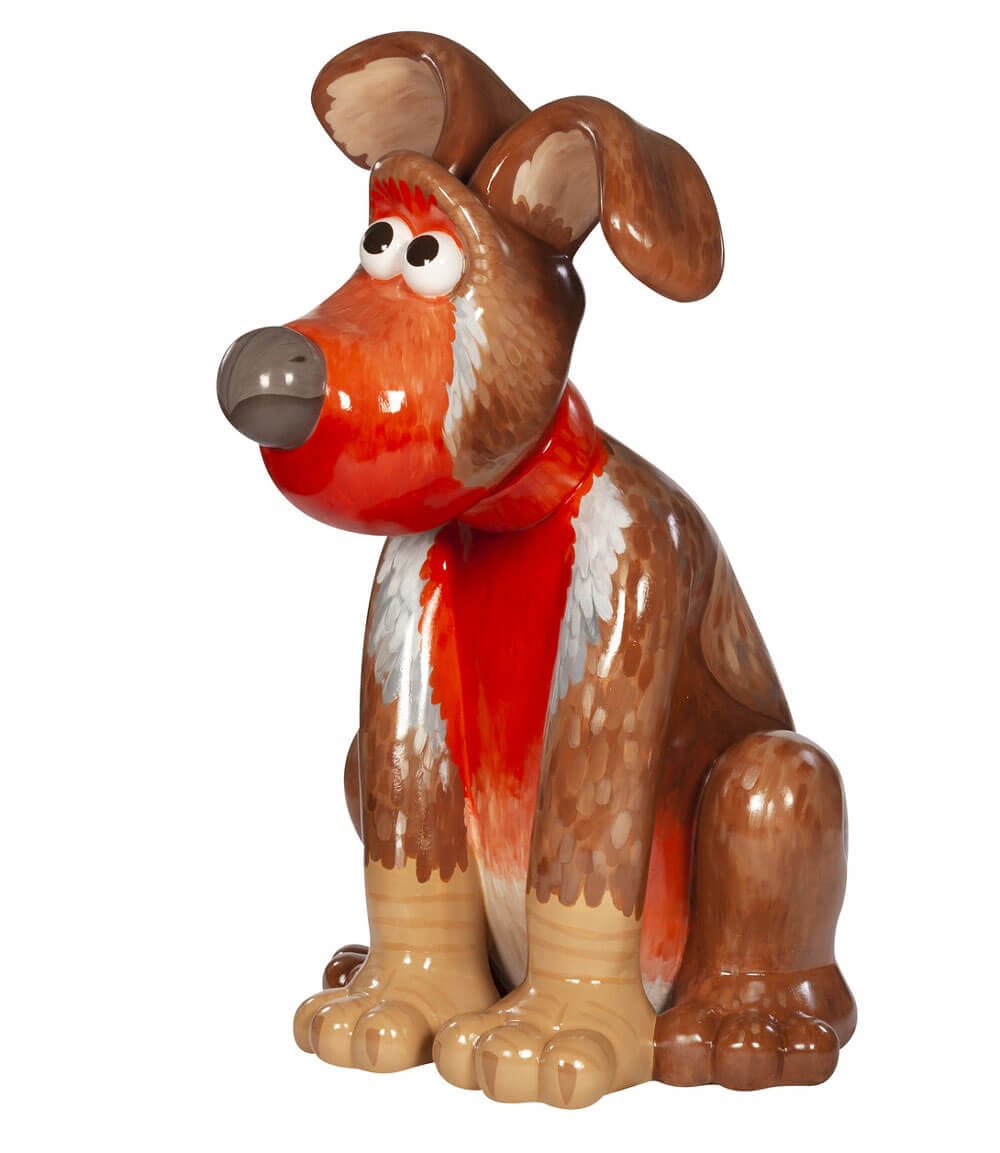 Hannah, who works in Corporate Finance at MOD Abbey Wood, graduated with a First-Class degree in illustration from Plymouth University last year.
Earlier this year Gromit Unleashed 2 organisers contacted after seeing her illustrations and asked whether she would design the Rockin' Robin Gromit sculpture at Bristol City's Ashton Gate stadium.
"It was so honoured to be asked because the Gromit Unleashed trail means so much to the people of Bristol and brings so many people to the city," Hannah said.
"It was really difficult to keep a lid on the design because all my family and friends were so excited about me taking part and I feel very proud to be part of something so special."
Hannah, who is from Bristol, spent 34.5 hours painting her Gromit at the Bottle Yard Studios in Hengrove one week before the award-winning trail started on July 2.
She added:
"Working at DE&S gives me the work-life balance I need to pursue my passion for illustration and I'm incredibly grateful I have that opportunity,"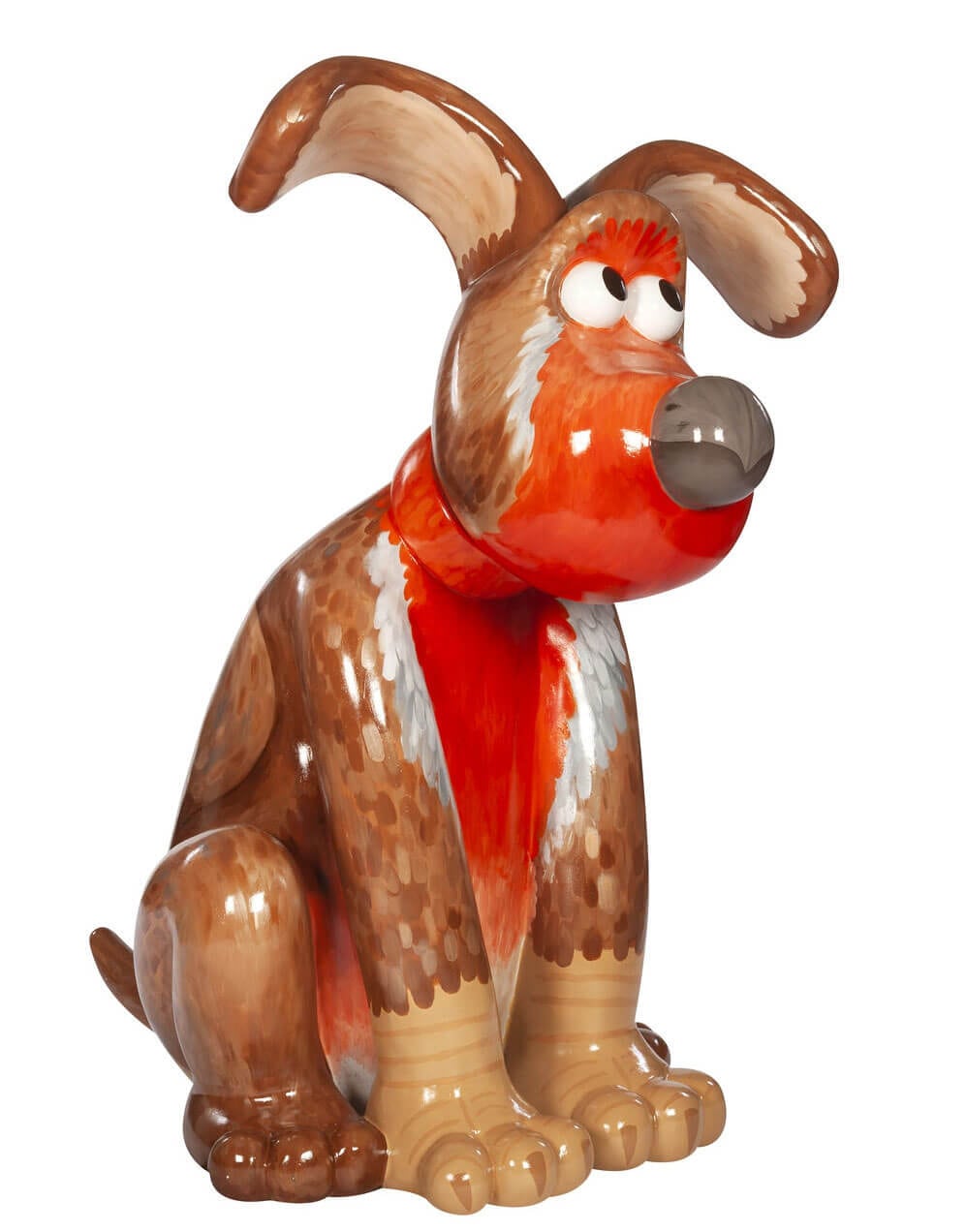 The Grand Appeal's 2018 Gromit Unleashed 2, which concludes on September 2, features 67 sculptures of Gromit, pal Wallace and his arch nemesis Feathers McGraw.
The hugely popular trail, which attracts families from around the world, see participants use a map or an app on their phone to explore the city and locate all the sculptures.
The sculptures are later auctioned off in aid of Bristol Children's Hospital and the Special Care Baby Unit raising tens of thousands of pounds.
Hannah said:
"I visited my sculpture on the first day of the trail and it was a real thrill to see people getting so much enjoyment out of it."
For more information on the trail and download a map, visit the official Grand Appeal 2018 Gromit Unleashed 2 website.
Pictured above are the illustrations Hannah worked from when painting her Rockin' Robin Gromit. It took her 34.5 hours to finish painting her Gromit, on display at Bristol City's Ashton Gate stadium.