Published 04 November 2022
Share this story
The Wedgetail AEW1 (E-7A) airborne early warning and control aircraft destined for the Royal Air Force are taking shape in Birmingham.
The first of the three aircraft undergoing conversion has now received its distinctive Multi-role Electronically Scanned Array (MESA)
sensor.
The Wedgetails, which will provide the UK with long-range air surveillance and control of an area of operations, are being converted by a team of 100 highly skilled engineers at the STS Aviation Services modification facility in Birmingham.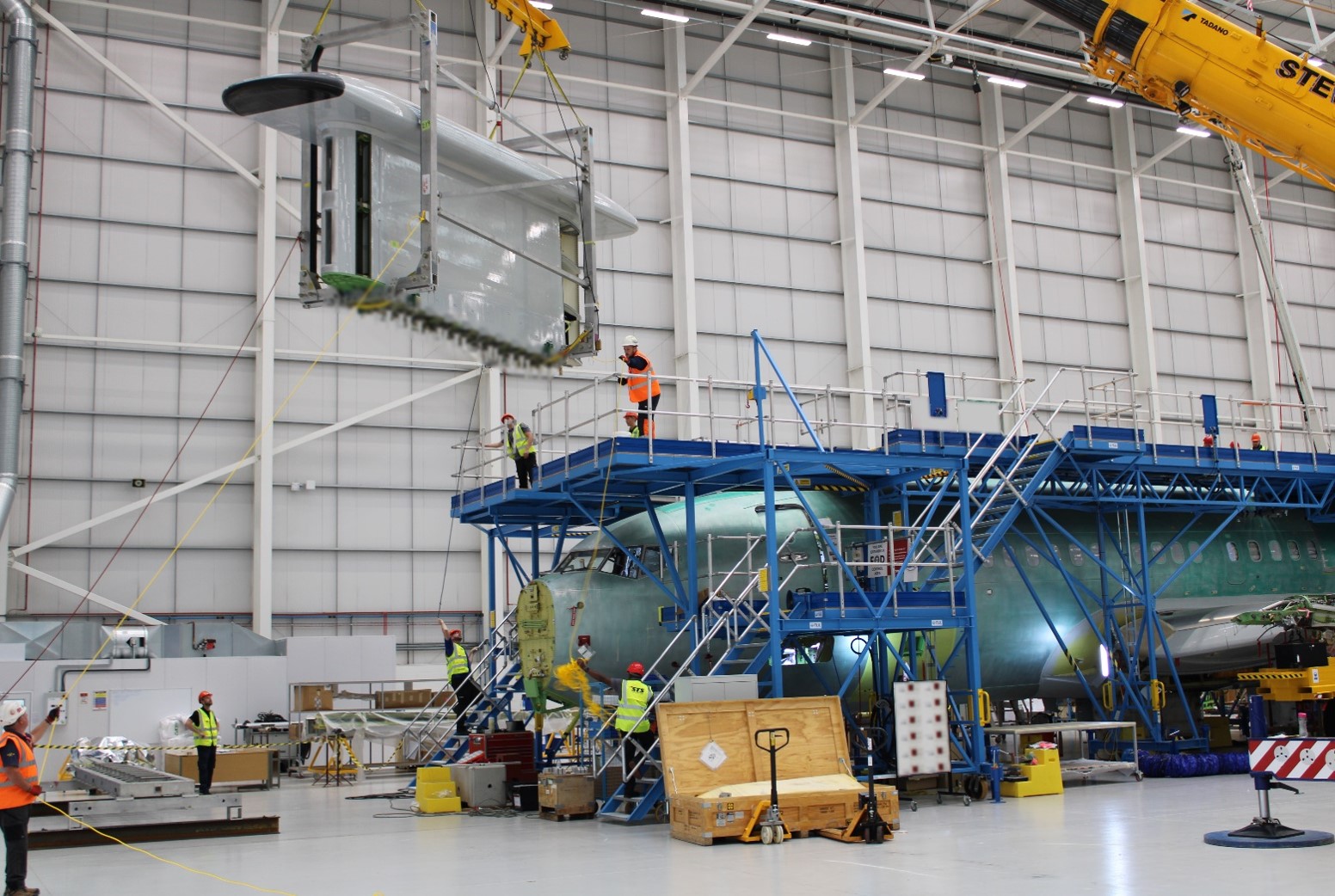 The new Wedgetail fleet has been procured by Defence Equipment and Support (DE&S), the MoD's procurement arm.
Richard Murray, DE&S Director Air Support, said:

"This is a hugely complex programme that is being delivered in a difficult global supply chain environment given the challenges of the last two years. Installation of the world-leading MESA sensor on the first aircraft marks a key milestone in the development of the UK E7 Wedgetail fleet and reflects the hard work of all of the project's partners."
The MESA sensor, developed and manufactured by Northrop Grumman, is housed in a distinctive fin on the spine of the aircraft. Fitted to a fuselage section reinforced as part of the heavy modification process, the sensor will provide 360-degree coverage.
The sensor can accurately detect and identify targets at increasingly longer ranges, providing mission crews with the tools needed to track airborne and maritime targets while maintaining continuous surveillance of the operational area.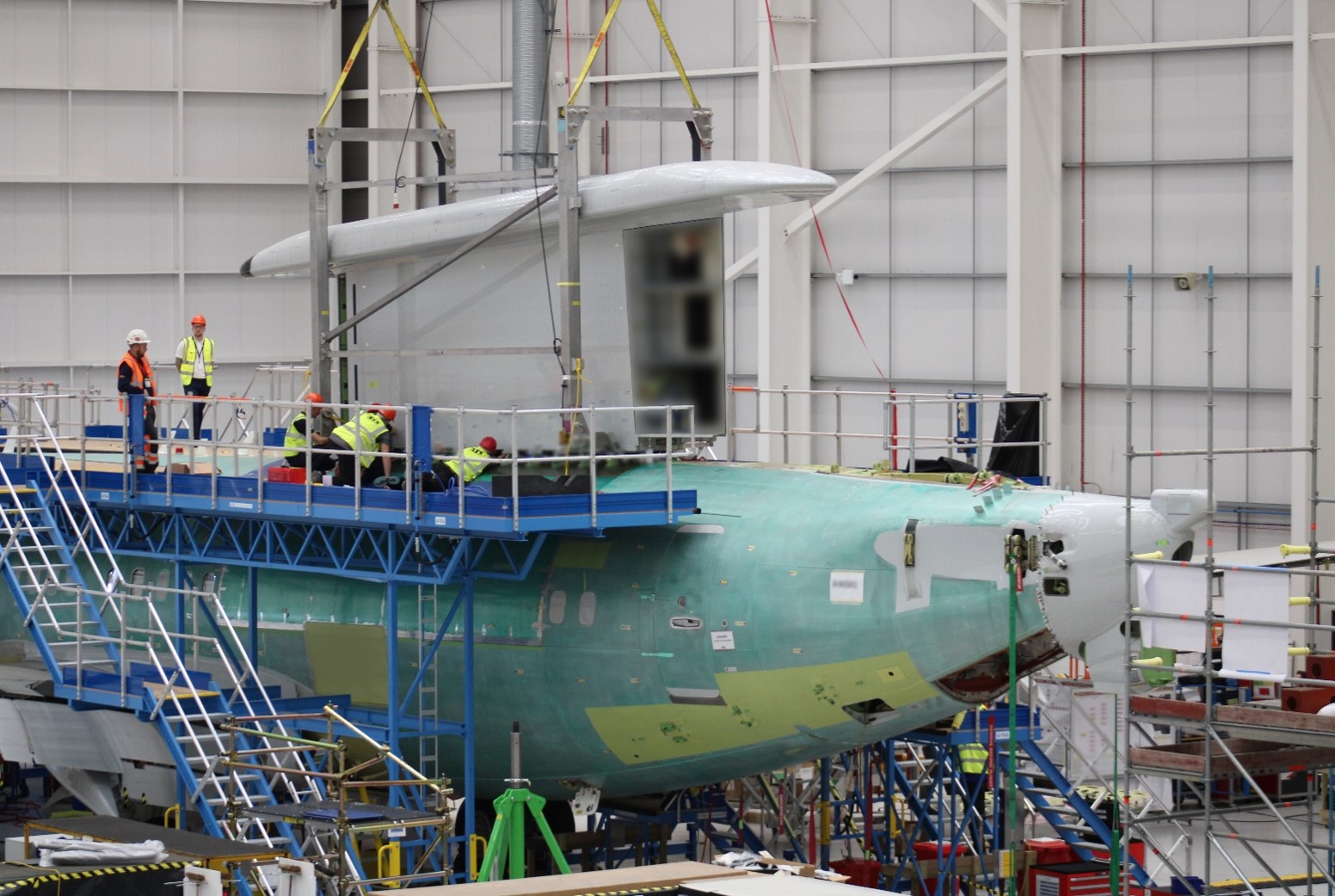 Air Commodore Alex Hicks, Assistant Chief of Staff Capability Delivery for Intelligence, Surveillance and Reconnaissance aircraft, said:

"This installation of the MESA sensor is a tangible demonstration of the progress being made toward the phenomenal capability of Wedgetail entering RAF frontline service. This highly complex technology is undeniably exposed to the challenges facing global supply chains and I am grateful to all involved in the programme for their continued work and dedication."
In service the Wedgetails will be operated by 8 Squadron at RAF Lossiemouth. Several UK-based Boeing suppliers including Leonardo in Yeovil, Thales UK in Crawley, and Hamble Aerostructures in Portsmouth are also providing UK developed technology, materials, skills and services for the aircraft conversion process.