Published 21 April 2023
Share this story
A prototype of a state-of-the art radar that will be fitted to the UK's Typhoon fleet has been delivered to BAE Systems' flight-testing facility at Warton in Lancashire.
The ECRS Mk2 (European Common Radar System Mk2) radar will be integrated over the next year with a view to conducting initial flight testing in 2024.
The prototype arrived at BAE's site on 31 March from Edinburgh where it was developed and manufactured by Leonardo. Only days earlier, Air Vice Marshal Simon Ellard, Director Combat Air at DE&S, had visited to check on progress and to help send it on its way from Leonardo's Scottish site.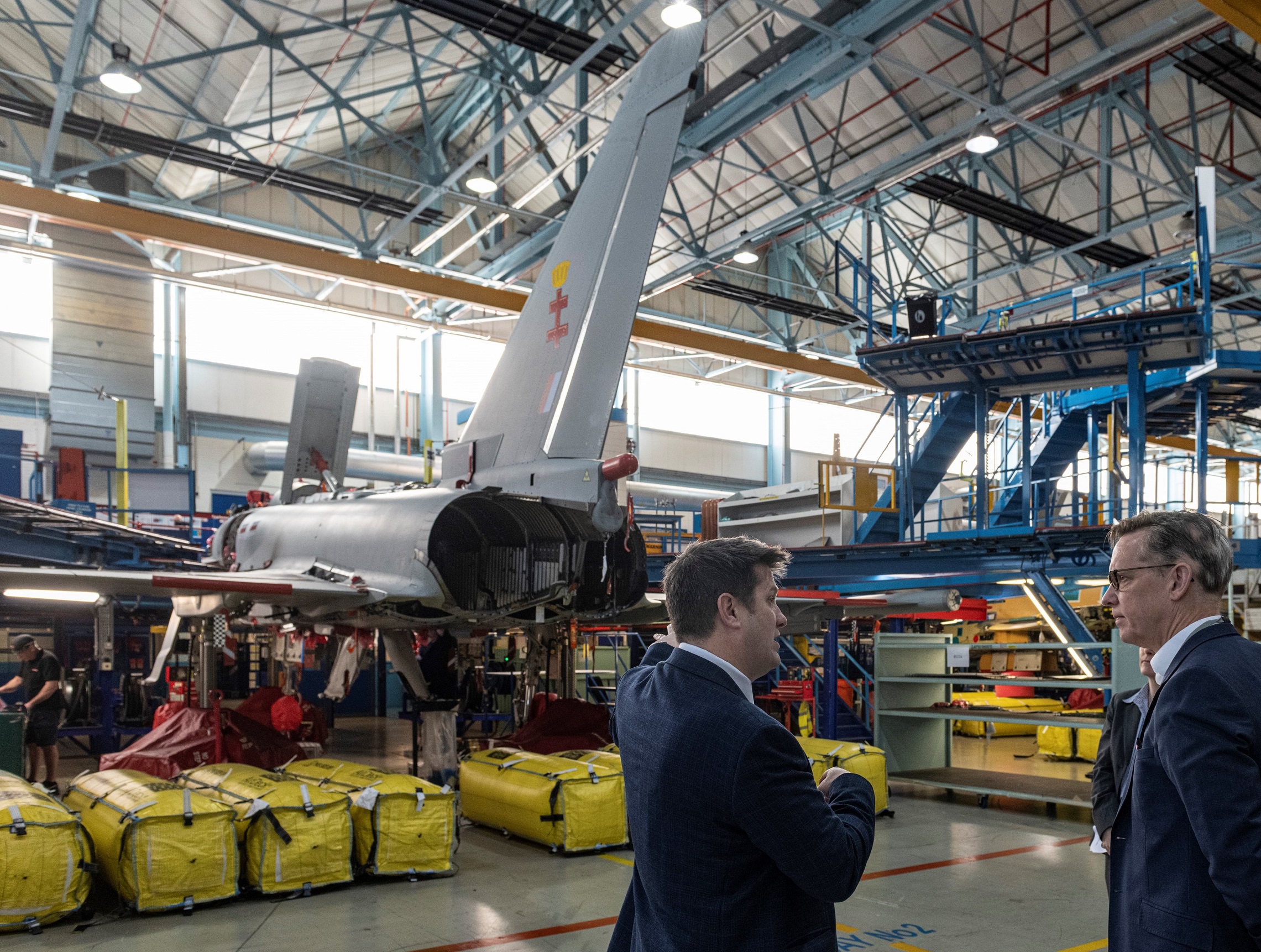 In addition, recently DE&S CEO Andy Start visited Warton and was taken to see the single seat Typhoon into which the European Common Radar System (ECRS) Mk 2 radar will be integrated.
ECRS Mk 2 radar will further transform the Eurofighter Typhoon's control of the air, bringing a world-leading electronic warfare capability which will allow the aircraft to simultaneously detect, identify and track multiple targets in the air and on the ground.
It will support operations in the most challenging situations, equipping pilots with the ability to suppress enemy air defences using high-powered jamming and engage targets whilst beyond the reach of threats. This will cement Typhoon aircraft as the backbone of combat air capability defending UK at home and abroad for decades to come.
The radar will now undergo integration work and ground-based testing in preparation for first flights on-board the Eurofighter Typhoon next year.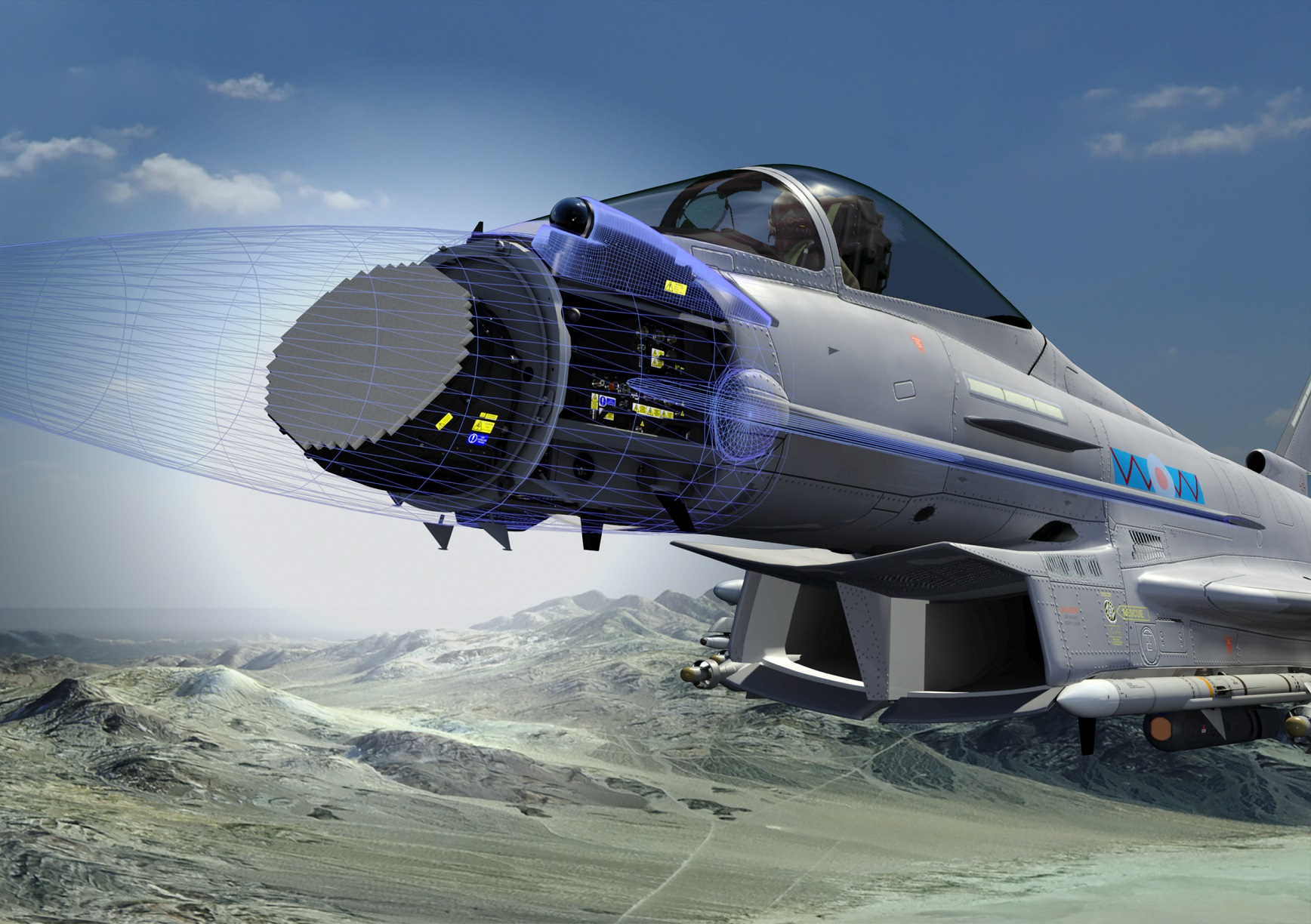 CEO Andy Start said: "I'm proud to say the integration of ECRS Mk2 on Typhoon will provide the RAF with battle-winning technology with which our adversaries will struggle to compete."
The development of the ECRS Mk2 radar is taking place under a £2.35 billion investment that integrates the new radar onto Typhoon via a Phased 4 Enhancement programme being taken forward with Germany, Italy and Spain.
Lyndon Hoyle, Head of the Typhoon Delivery Team at DE&S, said: "Delivery of the prototype radar to Warton is the latest key milestone in this exciting programme.  It was only possible thanks to a lot of hard work and excellent collaboration across DE&S, Air Command and industry: ingredients for success that we shall take forward into next phase of the programme."
Together, that investment will generate and sustain up to 1,300 high quality jobs right across the UK. Overall, the Typhoon programme shall continue to support more than 20,000 jobs throughout the UK.
Group Captain Mat D'Aubyn, Air Capability Typhoon Programme Director, said: "The new radar is eagerly anticipated as it will further enhance the superb capabilities of Typhoon and keep it at the leading edge of combat air for years to come."