Published 11 Mar 2022
Prime Minister Boris Johnson and Defence Secretary Ben Wallace visited Cammell Laird for the launch
Share this story
DE&S relishes the challenge of delivering the next-generation Royal Navy ships outlined in the refreshed National Shipbuilding Strategy.
First published in 2017, the strategy set out ambitions to transform naval procurement, securing export and design contracts for British naval ships.
Building on that success, the refresh launched by the Prime Minister and Secretary of State for Defence yesterday announces the Government's further ambitions to reinvigorate the British shipbuilding industry while increasing productivity, pay, jobs and living standards.
More than £4-billion of investment will galvanise and support shipyards and suppliers across the UK over the next three years alone, with new measures including better access to finance, vital skills-building and funding for crucial research and development into greener vessels and infrastructure.
Designed in partnership with industry and delivered by the recently formed National Shipbuilding Office (NSO), the longer-term vision laid out in the refresh will deliver a pipeline of more than 150 new naval and civil vessels for the UK Government and devolved administrations over the next 30 years.
Many of which will be procured and delivered by DE&S, the vessels include warships such as Type 26 and Type 31 frigates, Fleet Solid Support ships, Border Force cutters, lighthouse vessels and the new National Flagship.
"Our refreshed strategy will see the sector galvanised at a crucial time for our economy and see a vital part of British industry expand and flourish."
Vice Admiral Sir Chris Gardner KBE, DE&S' Director General Ships, said: "Since 2017 the National Shipbuilding Strategy has set the context for how DE&S has engaged on the recapitalisation of the Royal Navy, building a resilient maritime enterprise and deepening our sovereign capability.
"Since then, we have cut steel on two new classes of frigate in Scottish shipyards, built patrol boats in a third yard on Merseyside, established the National Flagship programme at record pace, relaunched the Fleet Solid Support programme aligned with NSBS, landed the Future Maritime Support Programme and let contracts for upkeep and support in docks from Middlesbrough to Devon.
"Working closely with the National Shipbuilding Office and Navy Command, the refreshed strategy reaffirms the direction we are taking that will deliver and support our growing fleet while increasing the diversity and resilience of the maritime enterprise across the United Kingdom to make sure that with industry we respond to this call to arms and take the opportunity presented."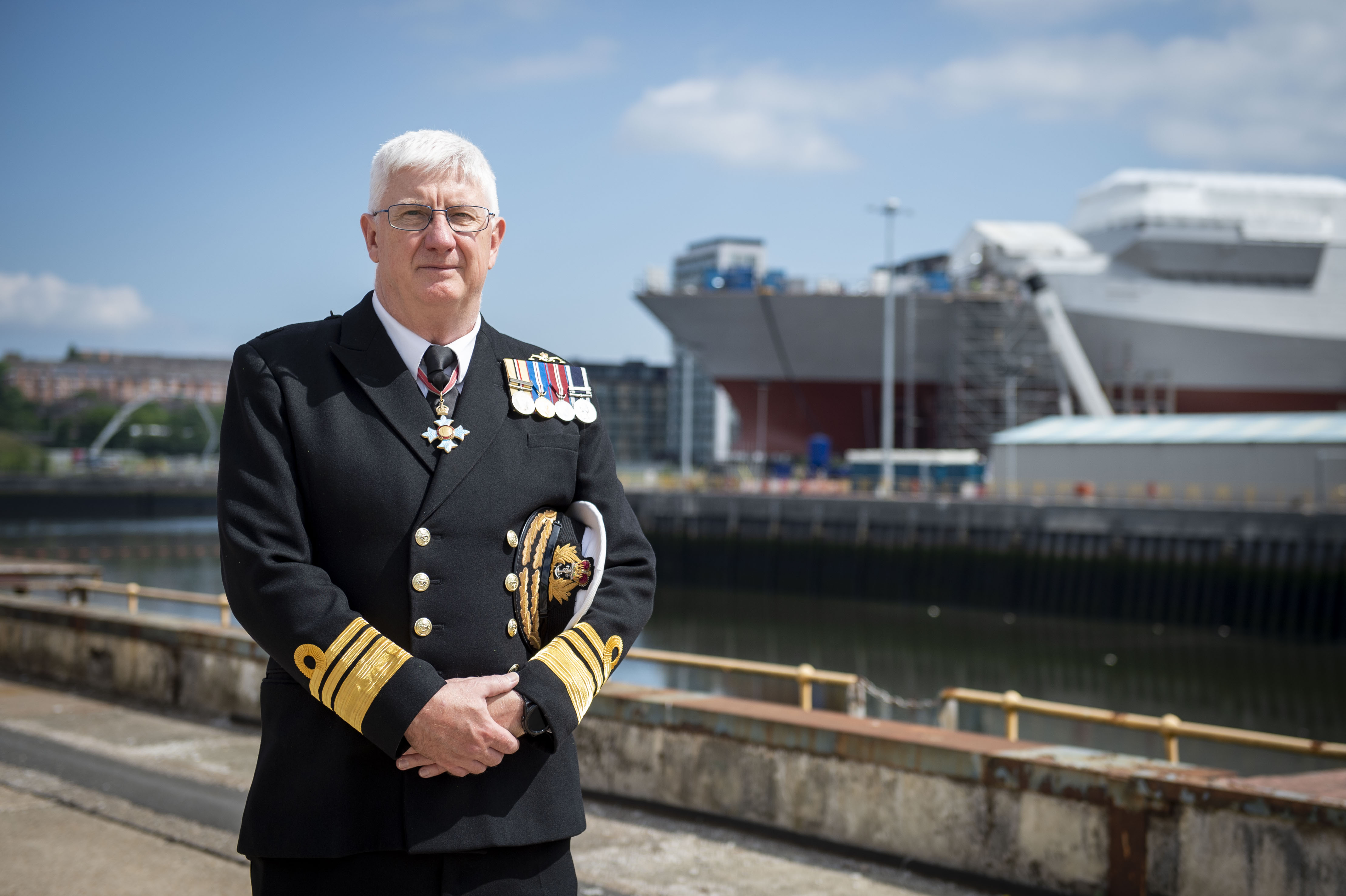 During a visit to Cammell Laird Shipyard in Merseyside, where the Type 45 Power Improvement Project (PIP) is taking place, Boris Johnson and Ben Wallace set out how the new strategy will "level up" regions across the UK by supporting high-quality jobs, technology development and injecting investment.
Defence Secretary and Shipbuilding Lead Mr Wallace said: "With significant government investment, we will be levelling-up across our shipbuilding, workforce, from shipyard to supplier, from procurement to designer, creating tens of thousands of new employment opportunities, boosting living standards and pay.
"Our refreshed strategy will see the sector galvanised at a crucial time for our economy and see a vital part of British industry expand and flourish."
Encouraging investment in domestic shipyards, the pipeline seeks to maximise the social value contribution shipbuilding can make in the UK whilst balancing the need to deliver value for money and solutions that fully meet the requirements of the Royal Navy.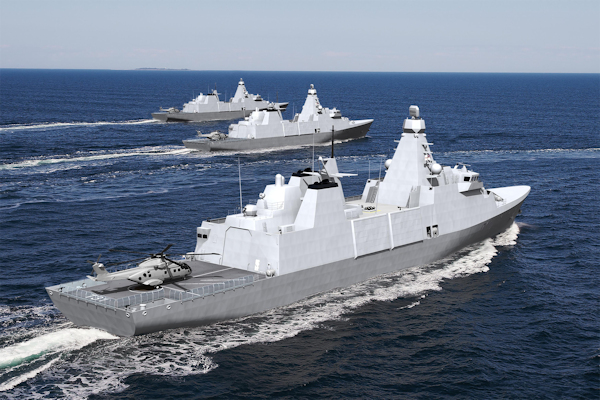 DE&S consider the priority themes of "tackling economic inequality", "fighting climate change" and "equal opportunity" when awarding a contract and social value criteria are considered when a contract tender is evaluated.
The strategy also includes a new Home Shipbuilding Credit Guarantee Scheme (HSCGS), which will give UK shipyards access to finance for underwriting domestic contracts. This will level the playing field with competitors' export credit guarantees and ensure UK shipbuilders have a fairer chance of securing valuable contracts.
The Department for Transport will invest £206 million in the UK Shipping Office for Reducing Emissions (UK-SHORE) to fund research and development in zero emission vessels and infrastructure.
This refreshed NSbS moves beyond the Ministry of Defence's commitment to double its shipbuilding investment over the life of this Parliament to more than £1.7 billion a year, supported as part of the £24 billion increase in Defence spending over the next four years.