Published 12 October 2022
Successful Ship Helicopter Operating Limitations (SHOL) trials have proven that the Wildcat HMA Mk 2 can operate fully loaded with its newest missile systems in a range of challenging conditions at sea.
Share this story
DE&S' Wildcat Delivery Team have successfully contracted and overseen the trial, working closely with industry partners QinetiQ and the Air Test and Evaluation Centre, the Wildcat Maritime Force and assurance and safety organisations for the aircraft equipped with both variants of the Future Anti-Surface Guided Weapon (FASGW) – Martlet and Sea Venom.
Operating from RFA Argus in the Atlantic and Mediterranean over a month, a specially instrumented Wildcat HMA was flown on 19 days for a total of 87 hours and conducted 894 deck take-offs and landings, by day and night.
A total of seven weapons configurations were successfully tested including missiles under both "weapon wings", and one at a time, to see how the Wildcat would handle for Navy aircrew.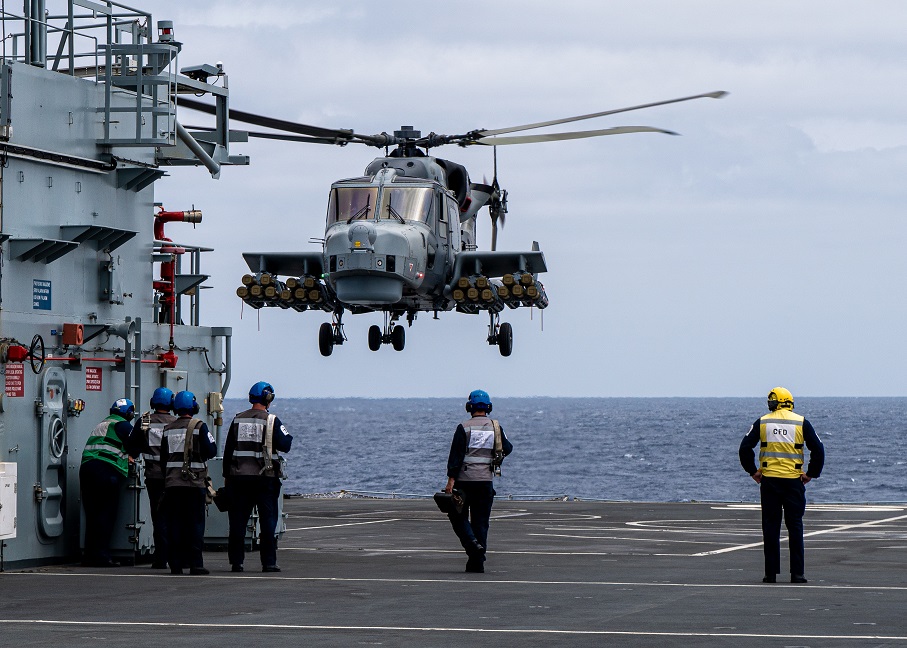 Loading up one side of the helicopter (asymmetric) leaves the other flank free to enable operation of the heavy calibre machine-gun or winch for transferring personnel or rescuing personnel, thereby enabling operational flexibility
Various approach and departure paths from the ship were explored and tested in challenging winds, weather and deck motions – the kind of conditions that could affect how a Wildcat behaves while deployed as part of a Carrier Strike Group (CSG). The Wildcat handled them all.
DE&S Wildcat Delivery Team leader Steve Jose said:

"The conduct of a SHOL trial gathers the necessary safety information and operating limitations to inform how an aircraft can be operated at sea. To say these trials exceeded our collective expectations would be an understatement."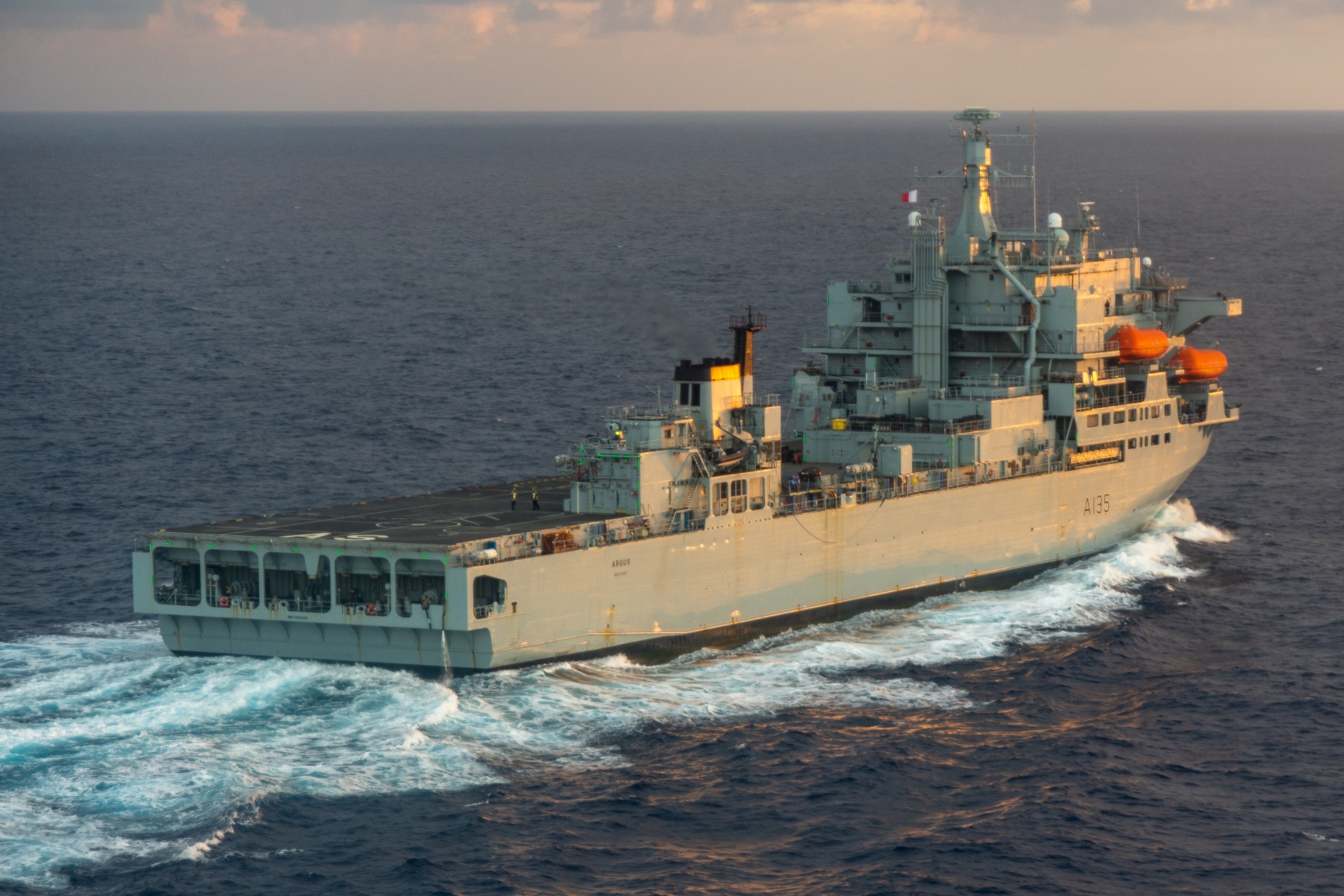 John Cunningham, the head of Weapons Evaluation and Capability Assurance (WECA) and Senior Responsible Owner for the FASGW programme, said:

"The delivery of this trial has been an outstanding success. While luck always plays a part, the dice were loaded in our favour because of the enormous effort made by all contributors."
Managed by QinetiQ on the industry side, the trials involved more than 30 people and achieved a key MOD milestone. They also successfully factored in the carriage of Stingray torpedoes, which will all be captured in the forthcoming SHOL trial report.
Cdr Joe Dransfield, Commander of the Wildcat Maritime Force, said:

"This was a sensational result built on great team working and investment through planning and execution. I would like to say a massive thank you from the front line."
FASGW combines the short-range Martlet, developed by Thales, with the longer-range Sea Venom, developed by MBDA.
Both weapon systems are being integrated by DE&S onto the Leonardo-built Wildcat, with the first successful test firing of Martlet carried out during the maiden deployment of CSG last year.
Travelling at twice the speed of sound, Martlet is intended to take out smaller threats to the fleet such as fast attack craft, motorboats, patrol boats with its small explosive charge. Sea Venom is twice the size, has a greater range and is fitted with a larger warhead suitable for larger targets.
Once analysed, the data from the SHOL trials will guide air and ground crew as they operate FASGW-armed Wildcat from frigates, destroyers, auxiliaries and the Queen Elizabeth-class aircraft carriers.