The Typhoon – also known as Eurofighter Typhoon – is a twin-engine, multi-role combat aircraft and forms the backbone of the UK's Combat Air Capability.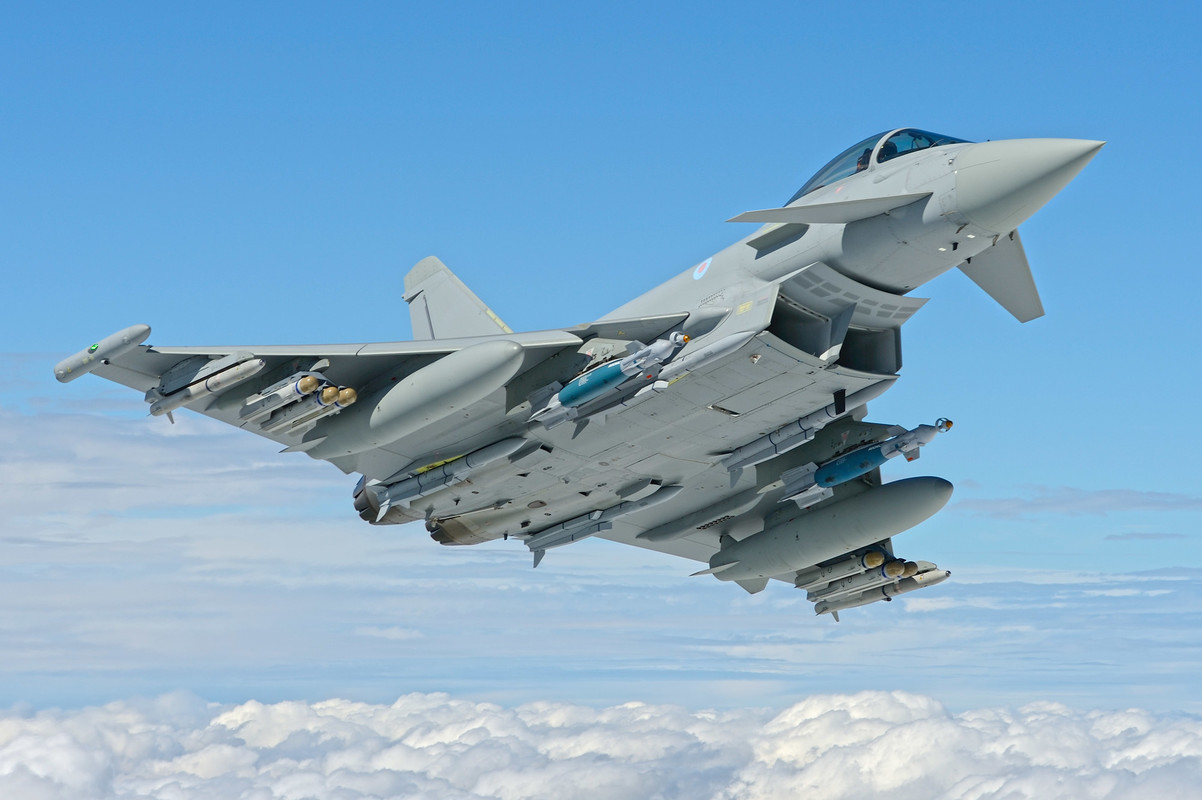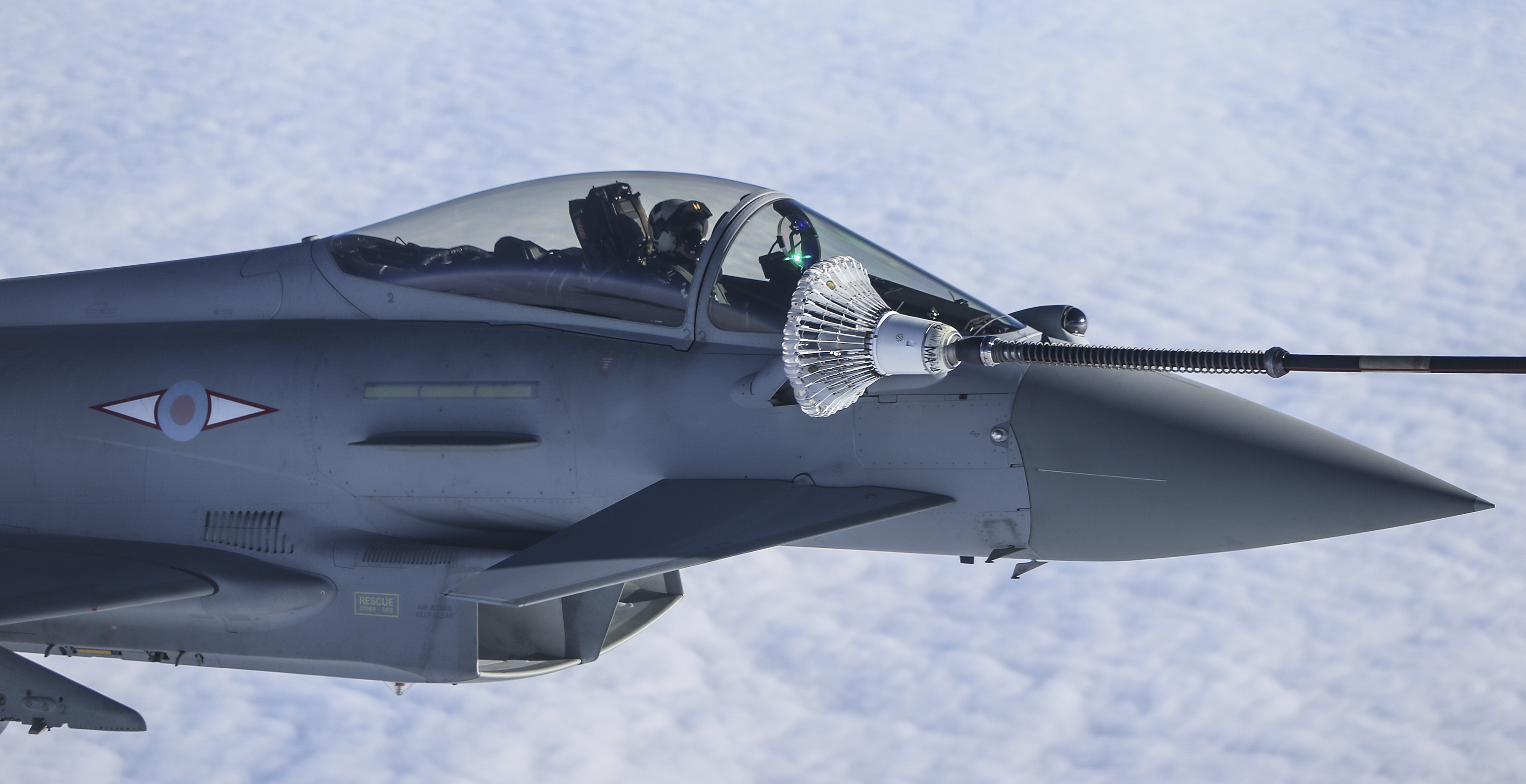 What is Typhoon?
Typhoon is capable of operations including air policing, peace keeping and both air-to-air and air-to-surface combat roles. Typhoon plays a key role in the UKs Quick Reaction Alert Fleet which defends British and Falkland Islands airspace.
Typhoons are primarily based at RAF Lossiemouth and RAF Coningsby, and in the Falklands as part of the Quick Reaction Force. Typhoons have operated in the Gulf and Middle East, North Africa and are currently participating with NATO air defence operations in the Baltic and Black Sea regions.
The carbon fibres manufactured for Typhoon are regarded as industry leading and have been used on heavy machinery and Formula One racing cars. The Typhoon engine technical spin-offs have been used in areas as diverse as the health sector, software technological firms, power generation, electrical motors and construction machinery.
How is Typhoon delivered?
The Typhoon is the result of a multinational partnership between the UK, Spain, Italy, and Germany who share collective responsibility for the development, manufacture, deployment, maintenance, export and decommissioning of the aircraft.
The UK pays 37.5% of the costs for this in-line with the principle that each nation pays a proportion of the costs depending on their fleet size. Within the UK our primary industry partners are BAE systems, Rolls-Royce and Airbus.
Typhoon was delivered across three "tranches" with each tranche representing iterative and substantive capability improvements over the last. We have 137 aircraft still operational and in-service, the last of which is due to go out of service in 2040. For Typhoon, the approved production and in-service support costs were £31.1 billion.
The economic and industrial benefits include 100,000 high wage and high skilled jobs over the lifespan of Typhoon, independence from the USA and security of supply.
Meet the DE&S Typhoon delivery team
Become part of the team
The Typhoon delivery team is the largest within DE&S and includes civilians, military personnel, and contractors. The delivery team has an annual budget of £2.38 billion. The team are situated within the Air Domain and consists of a variety of grades and specialities, offering a wide range of competence and experience.
Our staff are located at MOD Abbey Wood, BAE Systems Warton, RAF Coningsby, RAF Marham, RAF Lossiemouth and a number of other UK and overseas industry sites around Europe.
We are supported by a North Atlantic Treaty Organisation (NATO) agency based in Munich and staffed by members of the four nations involved in delivering the Typhoon aircraft called the NATO Eurofighter & Tornado Management Agency (NETMA).
More about Defence Equipment & Support