Merlin helicopters provide advanced capability for the Royal Marines and the Royal Navy. Supplying the UK's Maritime Force Protection, airborne anti-submarine warfare and amphibious medium lift capability.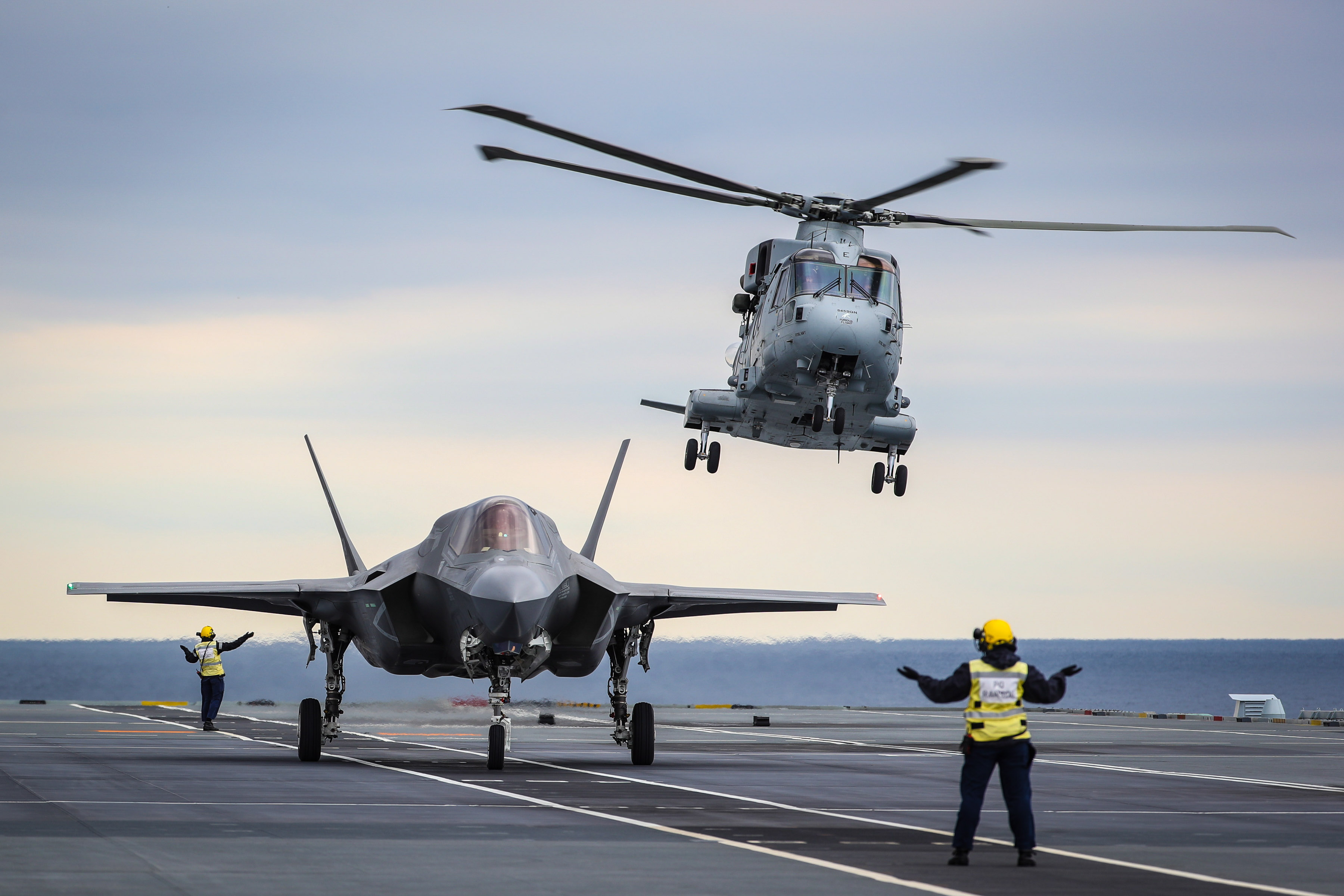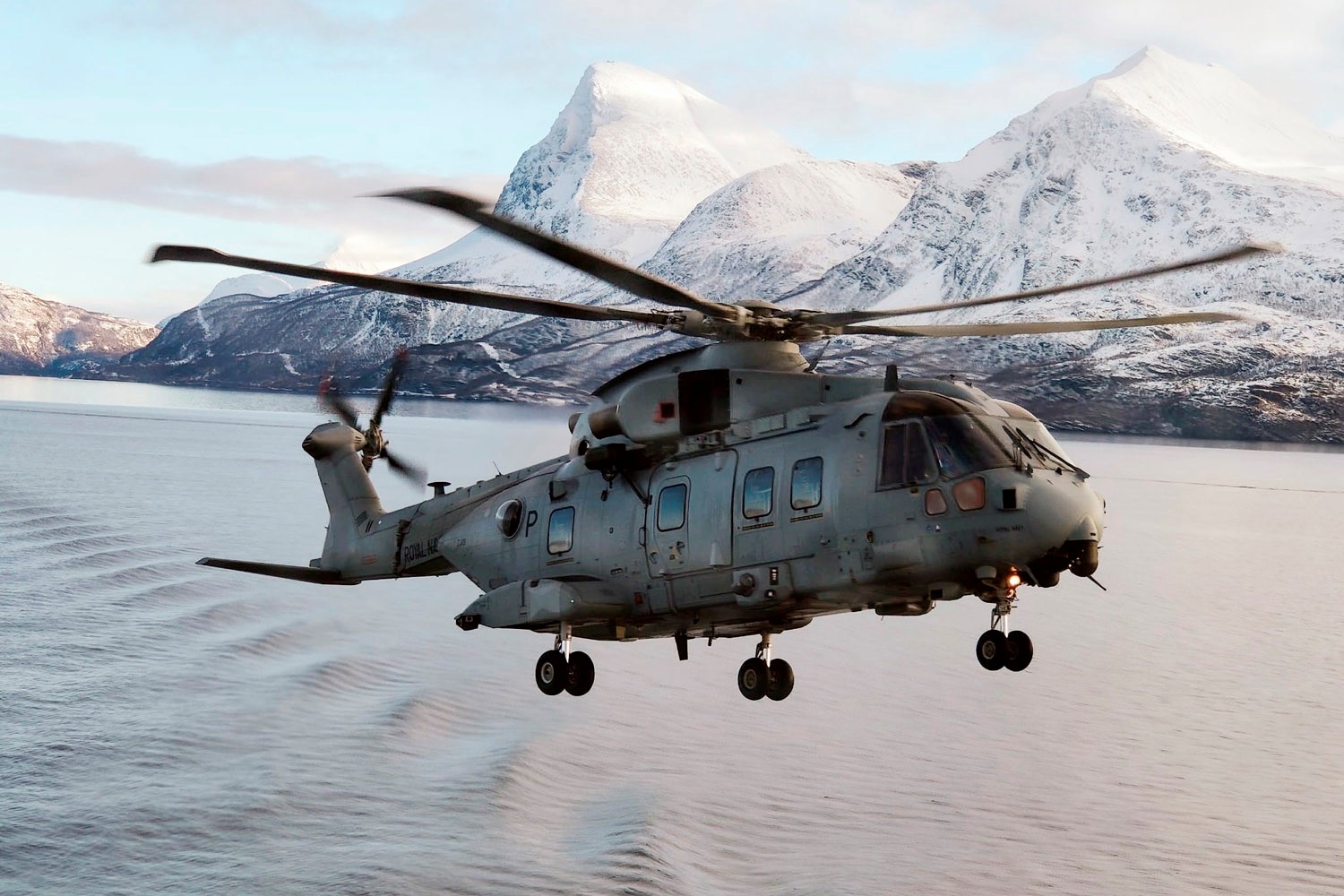 What are Merlin helicopters?
The Merlin helicopter entered service with the Royal Navy in 1999 and provided a significant contribution to the maritime battlespace, particularly in anti-submarine warfare and anti-surface warfare. Since then, the helicopter has been upgraded and updated.
Merlin Mk2 helicopters
The Merlin Helicopter Force, based at RNAS Culdrose, operates 30 Merlin Mk2 helicopters from 3 Squadrons and deploys globally on Royal Navy ships. Primarily an anti-submarine helicopter and armed with Stingray torpedoes, the Merlin Helicopter Force also delivers a number of other roles including: casualty evacuation, lifting under-slung loads, search and rescue, and other contingency tasks.
Merlin Mk4 helicopters
The Commando Helicopter Force, based at RNAS Yeovilton, operates 25 Merlin Mk4/4a from 2 Squadrons and is considered the world's most advanced amphibious battlefield helicopter, providing air support to the Royal Marines. The Commando Helicopter Force are commanded by Joint Helicopter Command and maintain a high state of readiness to deploy anywhere in the world at short notice, providing tactical mobility and aviation support from either sea or land.
How is Merlin delivered?
Merlin support consists of three elements:
Integrated Merlin Operational Support (IMOS);
Merlin Non-IMOS;
Merlin Apache Engine Support Contract extension (MAESCE)
Additionally, the Merlin Out of Service Date Extension Programme (OSDEP) is part of the Merlin delivery team portfolio.  The project will sustain the Merlin helicopter fleet until 2040.
About IMOS
IMOS – currently in its fourth Pricing Period (PP4) – is a through-life, single source contracting framework with integral five-yearly re-pricing and exit strategy. Leonardo Helicopters is the prime contractor for IMOS, with Lockheed Martin, Leonardo Electronics Division, and SERCO as key sub-contractors.
IMOS provides a complex level of services to the fleet of 55 Merlin helicopters including: depth maintenance; supply of spares; aircrew and maintainer training; technical support service; proactive obsolescence service, and support to other platforms.
PP4 runs from 1 April 2020 through to 31 March 2025 and is worth up to £699M for this phase of Merlin helicopter support. The contract continues to sustain in excess of 1000 jobs many of which are located at the Leonardo Helicopters facility in Yeovil, but also at RNAS Yeovilton and Culdrose and the wider supply chain.
About MAESCE
The MAESCE contract manages the RTM322 Engines and is due to end in March 2024. This will be replaced by a new Engines Future Support contract with SAFRAN, reducing the cost of ownership by providing a propulsion solution that delivers capability, safety, availability, reliability and sustainability requirements.
Meet the DE&S Merlin delivery team
Become part of the team
The Merlin delivery team is mainly based with Leonardo Helicopters at their Yeovil site but also has personnel based in MOD Abbey Wood and RNAS Yeovilton and RNAS Culdrose. The delivery team provides equipment and in-service support services to the Merlin fleet, delivering new capability and sustaining existing capabilities to their out-of-service dates.
"The DE&S team is proud to work alongside our industry partners and Front Line Command forces to deliver Merlin capabilities both in the UK and overseas. Our ethos is one of One Team for Defence and absolute focus on outputs." – Capt Nick Sargent RN, Merlin DT Team Leader
More about Defence Equipment & Support