Challenger 2 is the UK's main battle tank. Introduced in 1998, it has been a stalwart of the British Army for over two decades. Now, DE&S is upgrading this impressive tank to become the new and improved Challenger 3.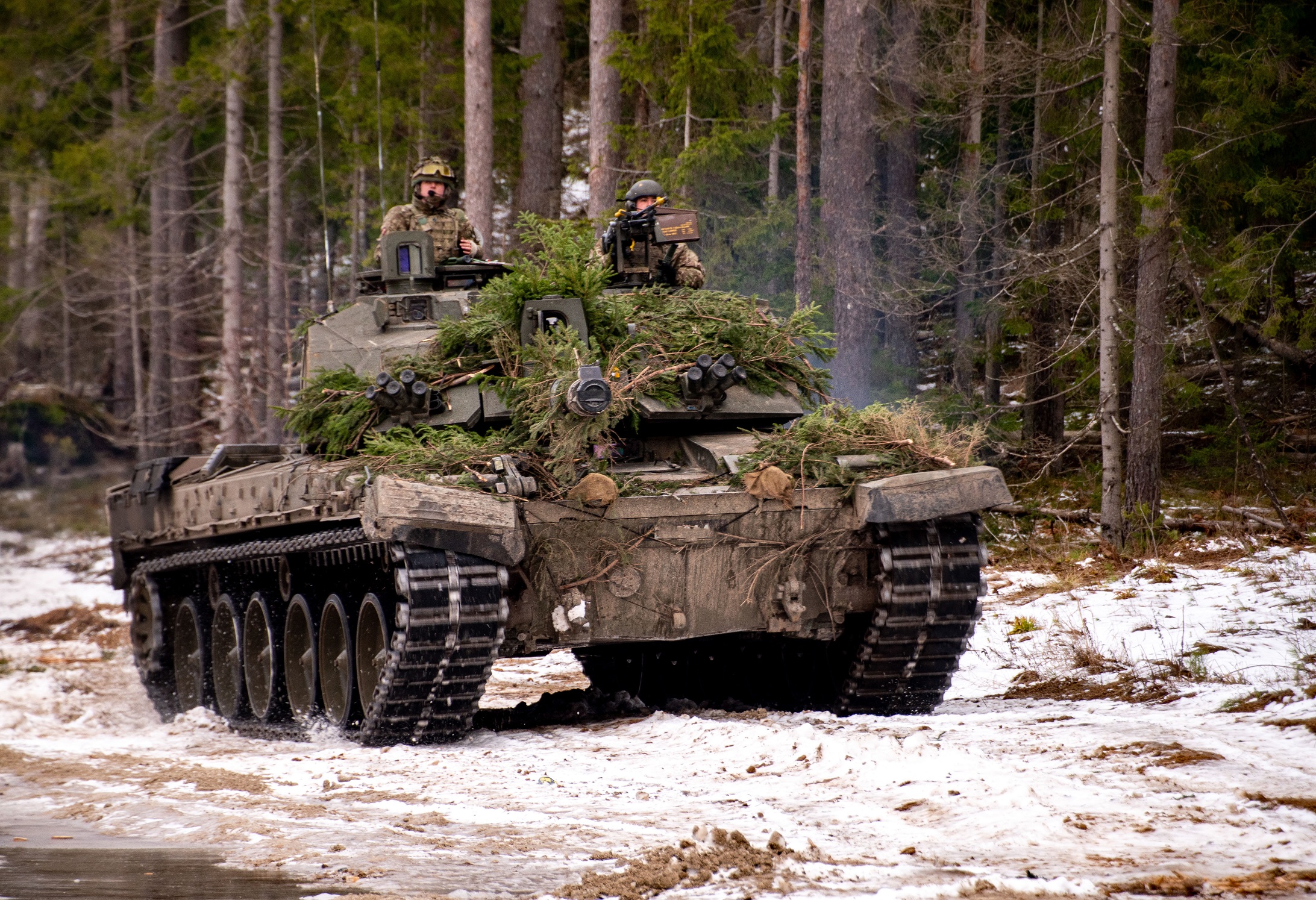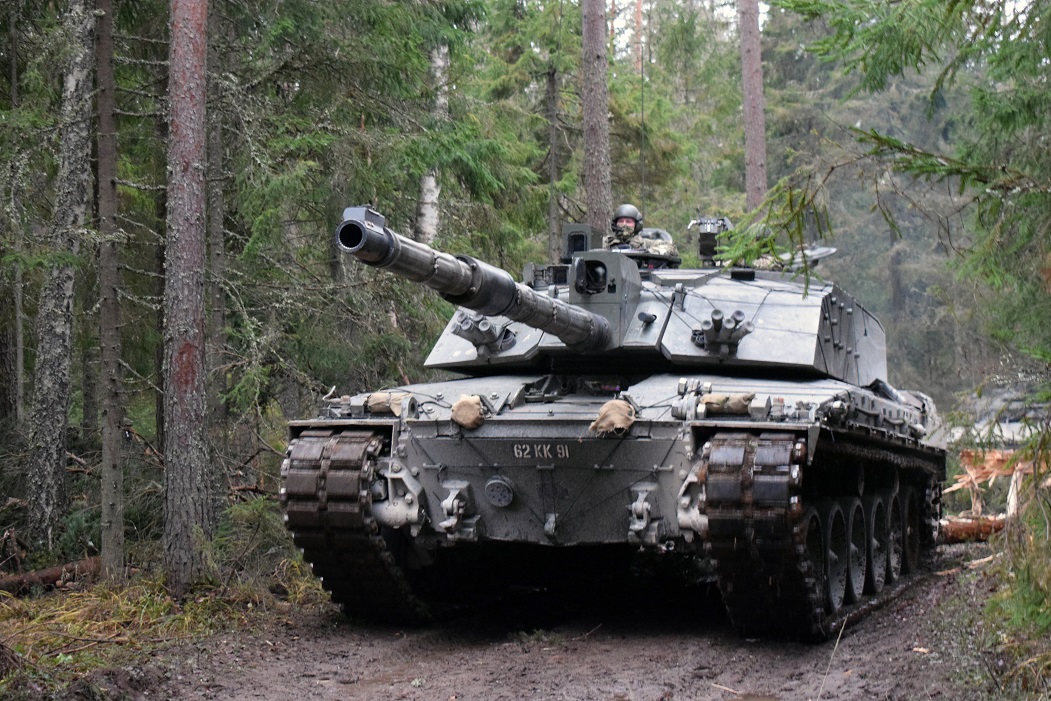 About the Challenger 2 tank
Challenger 2 (CR2) is a third-generation main battle tank, currently in service with the British Army. This powerful vehicle has travelled the world on operations, proving its worth in combat time and time again. It is a highly accurate and versatile vehicle.
Challenger 2 is the UK's only 24-hour, all-weather mobile tank, fitted with protected precision direct fire. It CR2 is designed to destroy other tanks, providing the UK with anti-tank manoeuvre capability.
The vehicle is heavily armoured and highly mobile, prioritising firepower and protection. In fact, CR2's main armament holds the distance record for the destruction of another tank.
Challenger 2 is currently undergoing a major upgrade, extending its out of service date to 2040 and modernising the British Army's vehicle fleet. The new Challenger 3 tank will be the British Army's most lethal tank to date.
Challenger 2 will also receive a series of automotive upgrades under a 'Heavy Armour Automotive Improvement Programme' (HAAIP) which will ensure the vehicles remain highly effective and capable until Challenger 3 enters service.
Specifications: Challenger 2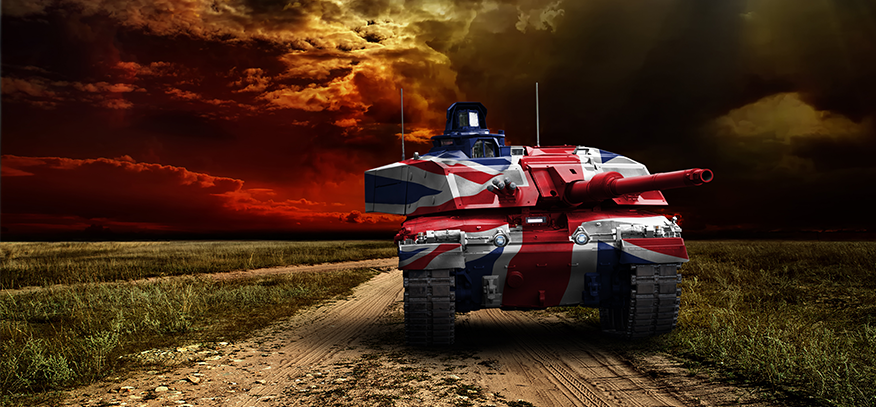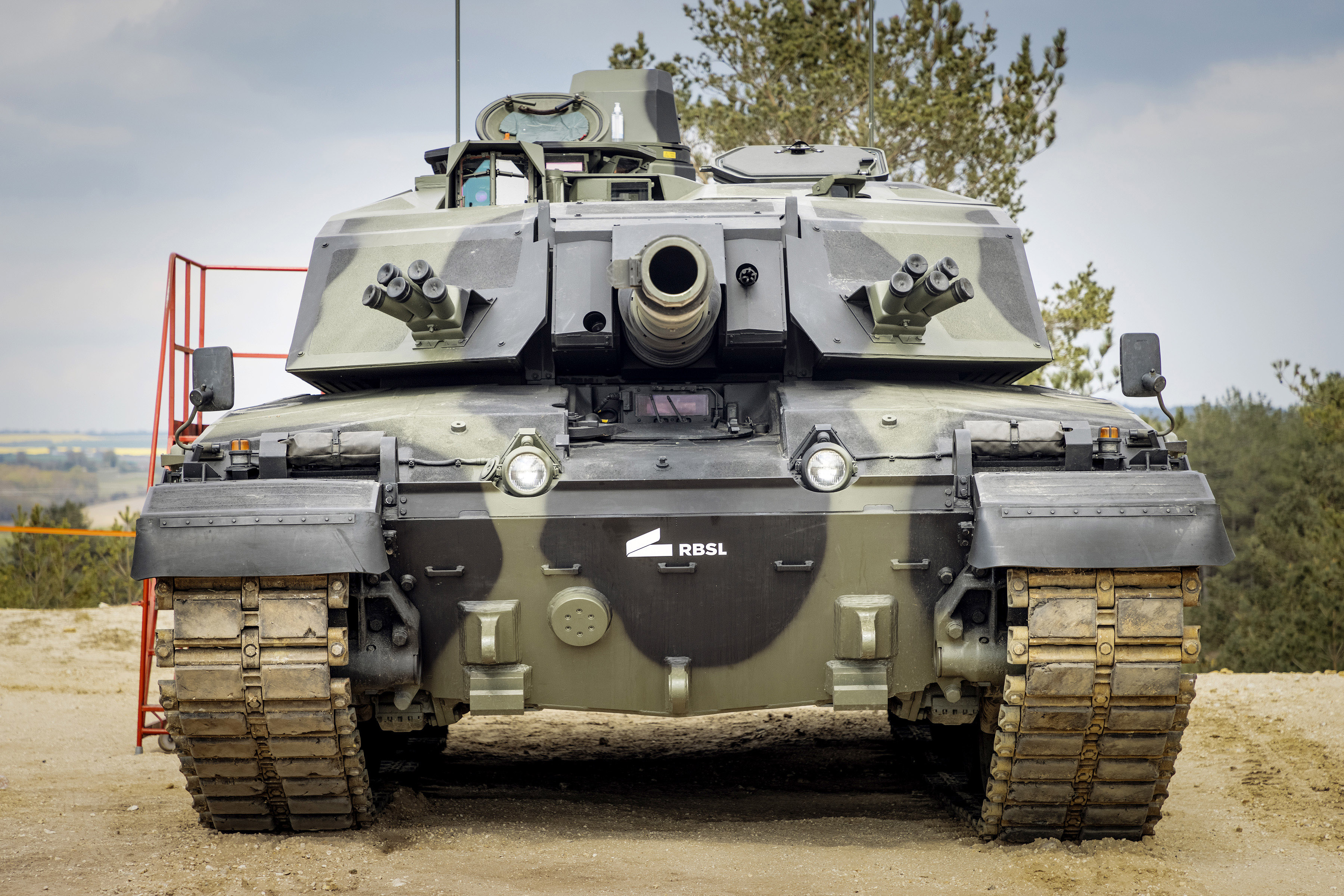 About the Challenger 3 tank
Challenger 3 (CR3) is set to be one of the most capable and lethal tanks in Europe. It will be at the forefront of the British Army's ground force deterrent.
Delivered under a £800M contract with Rheinmetall BAE Systems Land, the British Army will receive 148 upgraded, fully digitalised CR3 battle tanks which are better protected and connected than any predecessors.
The upgrade will include:
High velocity ammunition which can travel at faster speeds with an increased range.
The ammunition will be programmed digitally from a new turret with a new 120-millimetre smoothbore gun.
The turret can be fitted to the tanks of allies and global partners.
An upgraded engine with a new cooling system and hydrogas suspension to improve accuracy and mobility when firing in transit.
A new suite of sights, including thermal long-range cameras, providing tank commanders with enhanced day and night targeting abilities.
A new automatic target detection and tracking system, used to identify threats
New, modular armour that can defeat even the most demanding of threats.
Challenger 3 will be fitted with a digitised backbone connecting it to other combat vehicles on the battlefield. This enables data sharing across domains and information advantage, delivering an edge over adversaries.
How is Challenger 3 delivered?
In 2021, DE&S placed a £800m contract with Rheinmetall BAE Systems Land (RBSL) to deliver 148 Challenger 3 main battle tanks to the British Army. The contract supports around 650 jobs and represents significant investment in UK skills and manufacturing.
The programme will also offer export opportunities and support the case for the UK participation in any future international tank programmes.
Based in Telford, the contract will create 200 jobs at RBSL, including 130 engineers and 70 technicians.
A further 450 jobs will be established throughout the wider supply chain across the West Midlands, Glasgow, Newcastle upon Tyne and the Isle of Wight.
As part of the Challenger 3 programme, DE&S has conducted successful trials of a new cutting-edge armour system which will protect the tank. The world-leading modular design is a UK sovereign capability based on Defence Science and Technology Laboratory (DSTL) design and manufactured by RBSL.
The programme will be delivered through several sub-contracts, awarded to UK supply chain companies and contributing to the government's levelling up agenda.
This includes valuable investment in Pearson Engineering – the birthplace of the Challenger 2 tank – sustaining 285 skilled roles at the company. Pearson is expected to invest a further £4 million in its machining capability as a result of the sub-contract to build the turret.
A £2.5m subcontract has been awarded to MilDef to supply Generic Vehicle Architecture (GVA) compliant Processors and Ethernet Switches for Challenger 3. MilDef will manufacture the components at its UK facility in Cardiff. The company has invested heavily in the site by building an expanded manufacturing space and installing new testing apparatus, such as temperature chambers, as well as upgrading tools and other manufacturing equipment. Six new full-time roles have been created as a result of the contract award, 50% of which are apprentice technician roles, with several other roles being sustained at the company.
Olsen Actuators has been awarded a contract to supply packaged and customised actuator assemblies for integration onto the new Challenger 3 Tank. The contract has helped Olsen Actuators, a SME based in Warrington, to employ four new permanent staff in senior technical positions, re-open the graduate recruitment scheme, retain all existing roles and helped instigate a move to a larger main office with an integrated workshop.
Meet the DE&S Vehicle Support Team
Become part of the team
The DE&S Vehicle Support Team (VST) is responsible for delivering support to CR2 tanks currently in service with the British Army.
The DE&S Land Combat Vehicles (LCV) team is overseeing the delivery of the CR3 Programme.
Mr Dave Clark the Challenger 3 Team Leader said:
"This is an exciting chapter for the UK as the project re-establishes Armoured Fighting Vehicle manufacture in the UK.  This project will deliver to the UK this outstanding tank thanks to investment in the engineering excellence of the UK supply base."
More about Defence Equipment & Support