Published 11 May 2022
Radar operators at RAF Waddington have relocated to a new specialist hub with cutting-edge technology located at RAF Coningsby as part of the ongoing transformation of the military's air traffic management services.
Share this story
It is the first of a series of moves allowing Approach Control Room radar operatives from multiple units to carry out their role safely and effectively at an alternative location in one centralised Terminal Air Traffic Control Centre (TATCC).
The new way of operating mirrors commercial enterprises like the civilian London Air Traffic Control Centre based at Swanwick.
The key milestone is part of the £1.5 billion Marshall programme which is upgrading Air Traffic Management for the UK Armed Forces.
DE&S awarded the Marshall contract in 2014 to Aquila Air Traffic Management Services Ltd – a joint venture between Thales UK and NATS (formerly National Air Traffic Services).
Since then, around 300 jobs have been created across the UK and the programme is expected to save the UK taxpayer up to £317M over the next 22 years.
Ensuring safe and resilient military flying operations, the contract integrates and supports modern, innovative equipment with existing infrastructure at MOD airfields across the UK and abroad.
DE&S CEO Sir Simon Bollom said:

"This is a key milestone on this innovative and transformational programme, in terms of safety and effectiveness, and the way in which the UK military operate air traffic management."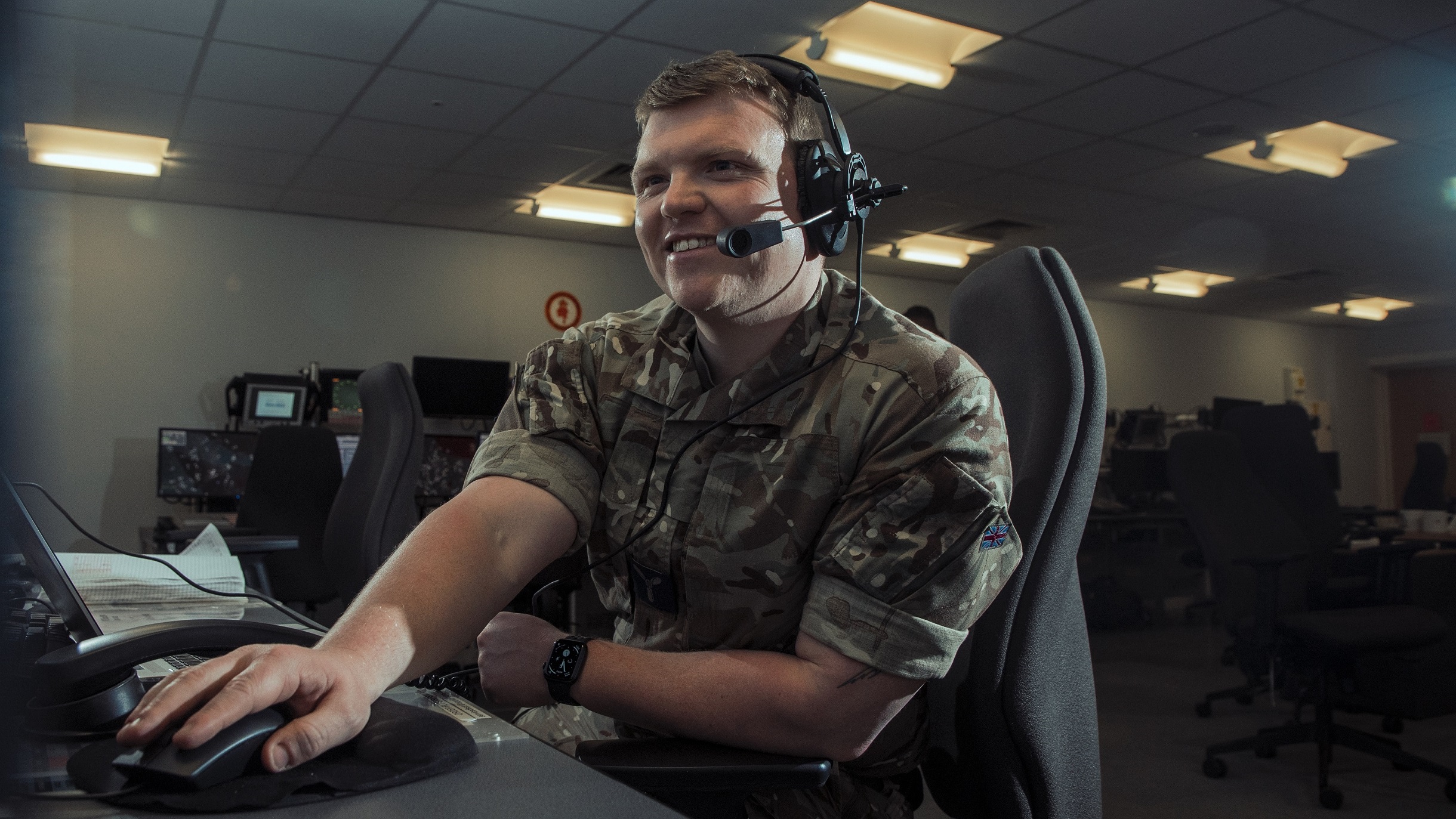 The move has been made possible through the installation of new Air Traffic Management equipment brought into service in March 2022 at RAF Coningsby, which allows radar, weather and other critical data to be transmitted from RAF Waddington to RAF Coningsby.
Radar operators working from the hub will have access to a high-quality, safe and reliable set of tools including state-of-the-art radar displays and sensors, allowing them to control with precision and effectiveness. The Visual Control Room will remain active at Waddington.
New Lincolnshire TATCC Commander, Squadron Leader Kirsti Fordham, said:

"Programme Marshall is a game changer in the way we deliver air traffic services in the busy Lincolnshire area. The introduction of these advanced systems will provide us with increased capacity, flexibility and reliability to support military flying; now and into the future."
Radar operators from RAF Cranwell, operating Cranwell and Barkston Heath radar services, are expected to move into the innovative RAF Coningsby TATCC later in 2022.
Aquila Chief Executive Officer, Michael Stoller said:

"There has never been a more important time to give the Armed Forces increased flexibility and reliability.  Through Programme Marshall, Aquila is delivering hub air traffic control for some of the busiest areas in the UK for military flying.  These improved systems will enable the military to get on with the job of keeping the UK and its allies safe."