The MOD football team has won the Civil Service Lewis Cup after coming from 2-0 down to win 5-2 in a dramatic final.
Published 22nd May 2018.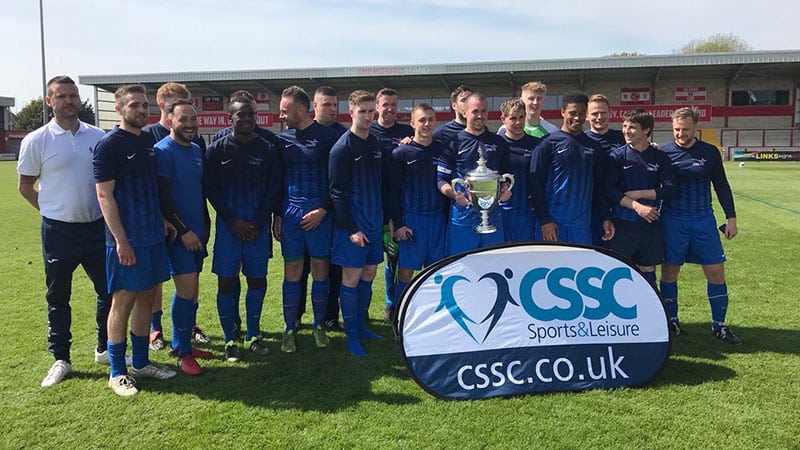 Share this story
The MOD football team, run from DE&S in Bristol, has won the Civil Service Lewis Cup in a dramatic final held at Fleetwood Town FC near Blackpool.
Coming from 2-0 down to win 5-2, the team made up of DE&S people from across the UK beat HAASRA North East in a pulsating game.
Team manager,  Kevin Wade, a cost estimator at DE&S said:
"Since taking over as the first team manager three years ago, this has been my ultimate aim.  I wanted to improve the team, add strength and depth to the squad and improve the setup throughout. I feel I have achieved this by winning the Lewis Cup.

"It is great to be involved in days like this but, it means so much more when you have the winner's trophy and medal.  It makes all the hard work behind the scenes worthwhile."
Working for the Civil Service at DE&S you can join the Civil Service Sports Club which gives you access to subsidised sport and leisure activities. For more great benefits like this, visit our Benefits page.