DE&S is proud to play a crucial role in supporting Ukraine. The DE&S Defence Fulfilment Centre (MOD Donnington) has processed and packed 84,000 surplus helmets, bound for the Ukrainian Army.
Share this story
Working closely with the British Army and the MOD Delivery Partner, Team Leidos, soldiers processed up to 12,000 helmets a day. The task includes physically stripping the helmets of any British Army webbing or identifying badges and packing them in crates each holding 100 of the life-saving pieces of head gear. The team were able to process the vital equipment in just two weeks.
This vital work falls under the DE&S Logistics and Services Transformation (LCST) programme.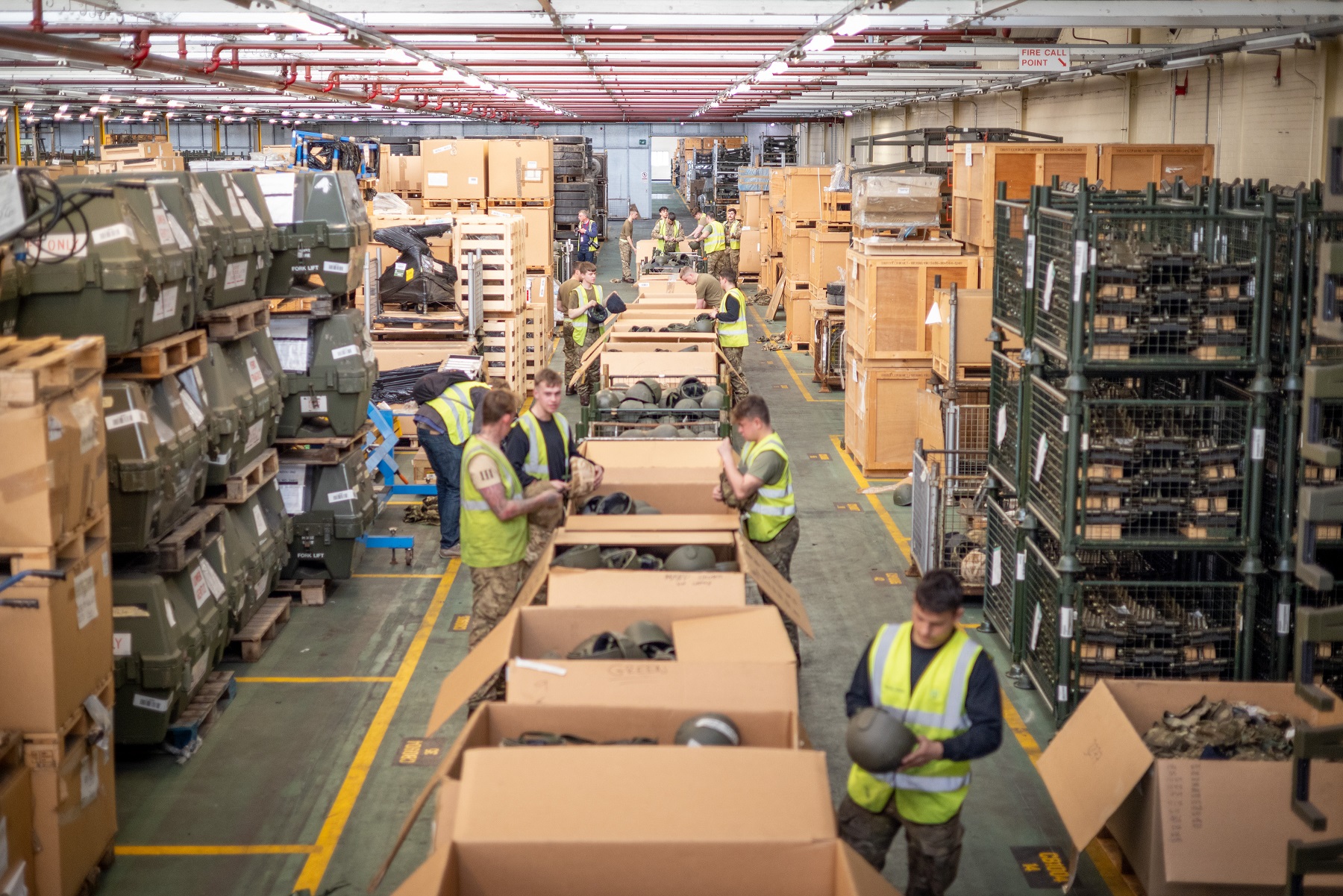 This is not the first time that the UK has supplied helmets to Ukraine. In 2014 the UK supplied the Ukrainian Armed Forces with hundreds of Mk7 helmets together with earlier Mk6 and Mk6A helmets, which were used by the Ukrainian service personnel during the war in Eastern Europe.
Sergeant Oliver Church who is co-ordinating the mission on the ground said:

"The lads are more than happy to help the cause – hopefully what we are doing will be going to help our military counterparts in Ukraine providing them with the vital protection they really need at the moment"

Roger West, Director Logistics and Support at DE&S said:

"We are proud to have supported this important effort, in delivering helmets to Ukraine. The team have worked round the clock to fulfil the processing and packing requirements. It has been a fantastic collaborative effort from DE&S, Team Leidos and the British Army.
The achievement has been made possible by soldiers from the 2nd Battalion The Royal Anglian Regiment who have worked from morning until night to process the helmets.