Published 18 September 2023
Share this story
The keel has been laid for HMS Active, the second of five Type 31 frigates being built in a Scottish shipyard for the Royal Navy.
The time-honoured shipbuilding ceremony, which took place at Babcock International Group's Rosyth facility, means two warships are now being built simultaneously, with work continuing only metres away on the first of the Inspiration class, HMS Venturer.
It was witnessed by Babcock employees and their families, members of the Royal Navy and was also attended by DE&S' Mark Beverstock who is Head of Naval Ships Delivery Group (NSDG).
Mark said:
"It was an absolute pleasure to be at Rosyth for the keel laying. These frigates will be at the heart of the Royal Navy surface fleet and help deliver the edge for our armed forces."
The keel laying event involved placing a specially commissioned coin under the keel which will be presented to the captain and crew when the ship is ready to sail. In keeping with tradition, Babcock asked their youngest apprentice, first-year Electrical Fitter, Robbie Dick, to do the honours.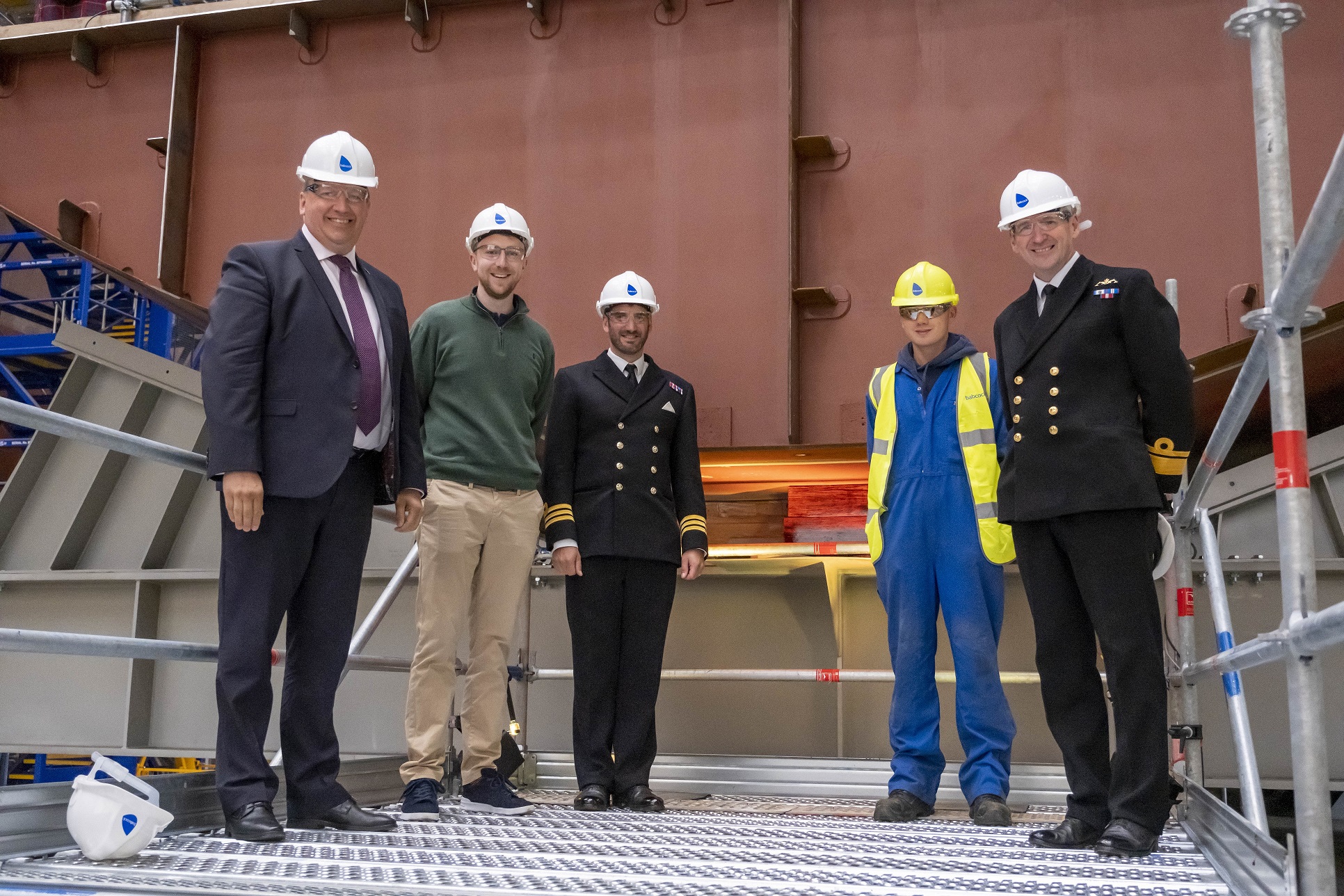 John Howie, Babcock's Chief Corporate Affairs Officer and Interim CEO Marine said:
"Type 31 is an incredibly important programme for Babcock, our Royal Navy and Ministry of Defence customer and for the wider UK Shipbuilding industry.

"Today we see first-hand the dedication and commitment from our team here in Rosyth, and we are hugely proud to be able to share this traditional ceremony and programme milestone for HMS Active with our customer, families and friends."