Published 06 October 2023
Share this story
The arrival of the first Archer 6×6 howitzer on UK soil comes almost six months to the day it was contracted and is the first of 14 guns which have been purchased for the Royal Artillery. DE&S will also deliver Ammunition Resupply System, an initial ammunition suite, a training package and an initial support package as part of the contract.
The platform, which enables new ways to fight will be fielded by 1 Deep Recce Strike (DRS) Brigade, and initially held by 19 Regiment Royal Artillery (The Scottish Gunners), Larkhill, Wiltshire, where capability integration activity and safety trials will be carried out to meet Initial Operating Capability in 2024.
The rapid procurement of Archer comes following the UK's commitment to granting-in-kind 32 AS90 self-propelled guns to Ukraine. The systems have been bought under a Government to Government agreement with the Swedish Defence Materiel Administration (FMV) and have been upgraded to a UK specification by BAE Bofors.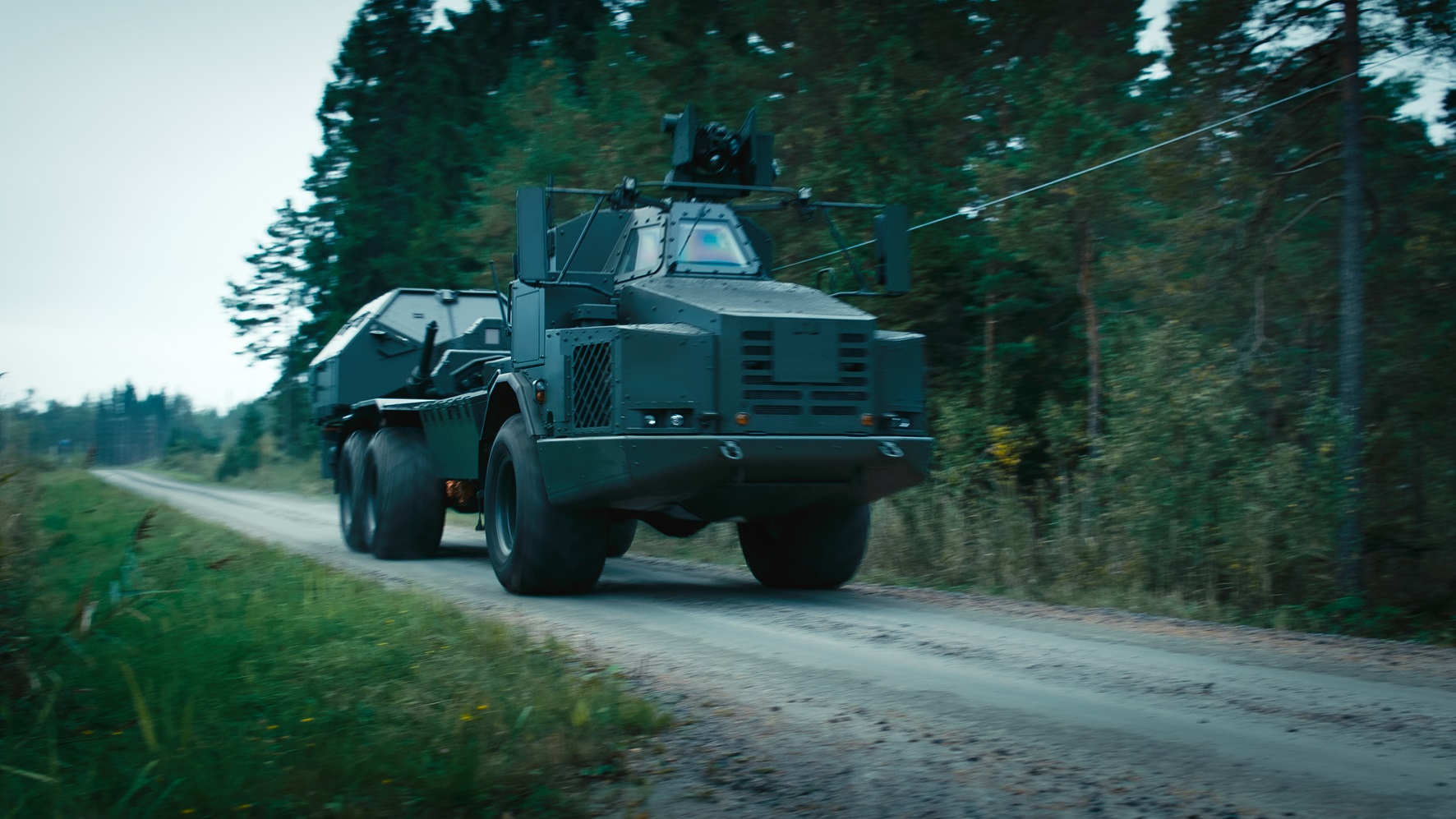 DE&S' International Relations Group supported negotiations of the deal with Sweden, reaching an agreement in the space of just two months, demonstrating agility and DE&S' capability to procure at pace to rapidly deliver the Army's requirements.
Colonel Rob Hollinrake, DE&S Team Leader responsible for the Interim 155mm project, said:
"The delivery of the first Archer gun system to the British Army so quickly after the initial contract agreement is testament to the hard work and diligence of all those involved in the project. We are totally committed to equipping the UK Armed Forces and soon as possible and supporting them, whilst meeting our obligations to operational commitments."