The 'Defence Fulfilment Centre', owned by the Ministry of Defence (MOD) and operated by Team Leidos, today celebrates its fifth anniversary of operations.
Share this story
As the logistical heartbeat of UK Defence, the Defence Fulfilment Centre ensures kit – from food to clothing – reaches the British military when and where it needs to. The centre has also helped civilian emergency efforts, distributing over 6,800 ventilators during the height of the Covid-19 pandemic.
The £83m cutting-edge, end-to-end logistics centre at MOD Donnington – the size of ten football pitches – is run by Team Leidos as a hub for the storage and distribution of UK Defence's inventory.
Since becoming operational, over £1 billion worth of kit has passed through the centre, including clothing, medicines and many other items needed on the front-line. Since its set up, the centre has transformed the defence supply chain through major innovations to logistics processes.
Central to that innovation has been the introduction of the Leidos Support Chain Integration Platform IT service. The platform's best-in-class technology enables the delivery, inventory management, storage, transport management, demand placement and supply chain orchestration of military kit in a way that reduces costs and improves distribution accuracy.
Head of the Commissioning and Managing Organisation in DE&S, Brigadier Anna Luedicke, said:

"The Defence Fulfilment Centre has truly helped modernise Defence's supply chain, enabling more efficient and effective support to the whole of Defence. Its role during the COVID 19 pandemic, and right now as we support our troops in Eastern Europe, is notable".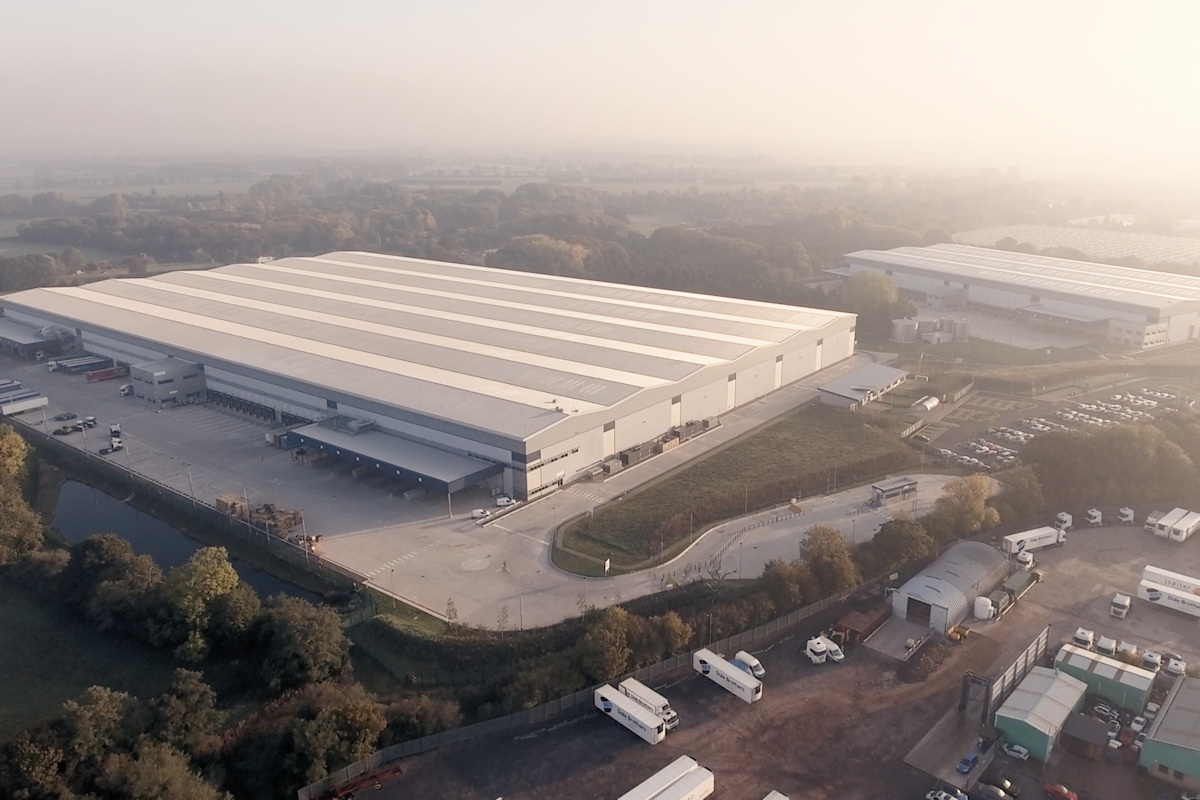 The centre has also implemented robotic automation into its processes, speeding up processes carried out at the centre every day. The DFC plays a crucial role in getting medicines to personnel through the creation of an industrial-sized fridge specifically for medicines.
The expertise of the centre has also been used to support wider civil society supply chain challenges. During the height of the Covid-19 pandemic, over 6,800 ventilators were distributed to help those that needed it most, thanks to the DFC. Developments to the Logistics Commodities Services Transformation (LCST) programme also enabled UK military personnel to deliver Personal Protective Equipment (PPE) and vaccines to hospitals, care homes and clinics across the UK.
Through these innovations, the 21st-century facility has re-defined how the private sector can support UK Defence in distributing equipment to military personnel so they're able to carry out their critical duties, all while delivering significant value for money to the taxpayer.
Vice President & Managing Director of Leidos' UK Logistics Division, Darrell K. Williams, said:

"Today is a day to celebrate the cutting-edge commercial practices that Leidos has brought to the UK defence supply chain. We're proud to have become a trusted partner for the UK Government, ensuring that service personnel on the front-line have the kit they need to do their important jobs.