Average read time: 8 mins
Applications close: 11th December 2023
What is the DE&S Electro-Mechanical Engineering Degree Apprenticeship?
If you're interested in studying for a degree and earning while you learn, our Electro-Mechanical Engineering Degree Apprenticeship is for you. The first three years provide practical, vocational and academic training towards an Engineering Foundation Degree and you can continue a further two years towards a BEng Degree. You'll also complete several work-based training placements, all while you're completing the relevant vocational qualifications in preparation for engineering roles within current and future defence programmes.
What you'll need
To apply for this scheme, you'll need:
Five GCSEs at grade 4-9 (C to A*) including English Language, Maths and Science (preferably Physics)
and either:
Three A Levels including Maths and Science (preferably Physics) at a minimum of C,C,C
or
A national diploma in Engineering equivalent to a minimum 96 UCAS Points
or
A minimum of 96 UCAS points in relevant STEM subject
What you'll do
You'll attend University College Weston to complete a National Vocational Qualification NVQ Level 2 in Performing Engineering Operations. This will include practical workshop experience including hand and machining skills, both mechanical and electrical. During your first year you'll also start a Bachelor's degree in Engineering.
You'll continue studying for your Bachelor's degree (part-time) at university while undertaking work-based placements across all areas of DE&S. The placements will provide you with much of the experience that you'll need to take on a role within the business. You'll also:
Work alongside experienced project managers and engineers
Work on real projects and experiencing the challenges faced by DE&S
Spend time with partners like BAE Systems, Babcock, General Dynamics, Airbus Defence, Thales and Leonardo
Spend time at military bases across the UK
By the end of year three, you'll be qualified and experienced to a level that allows you to register with a Professional Engineering Institution as an Engineering Technician (EngTech). You'll have the option to start work within the business or continue into years four and five of the apprenticeship.
At this point, we expect you to be aligned to a more specific part of the business for example, land, sea or air. You'll also continue to gain even more knowledge and experience to prepare yourself for registration as an Incorporated Engineer (I Eng). With a further two years of study, you'll complete a part-time degree in Engineering (BEng) at university.
Elevating careers, rewarding perks. Explore our benefits
What our learners say about working for DE&S
"I really enjoy the networking, not only with my cohort but other people in the organisation. There is lots of support around and I have had the opportunity to work on some exciting projects."
Charlotte, Engineering Apprentice
Developing tomorrow's talent, today.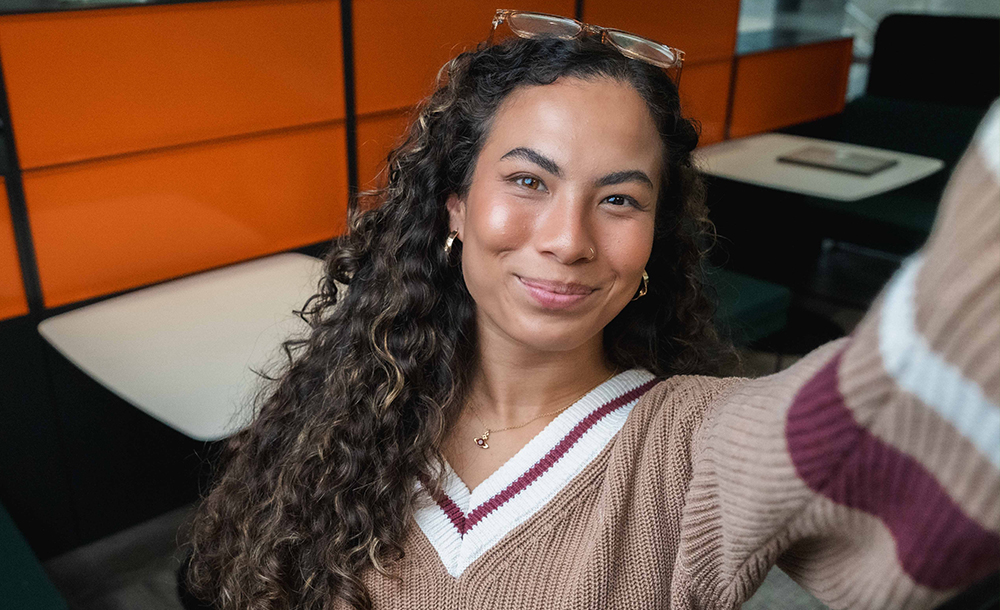 Course frequently asked questions