Average read time: 6 mins
Applications close: 11th December 2023
What is the DE&S Digital Technology Degree Apprenticeship?
Be at the forefront of the most critical and ever-evolving parts of the UK's Armed Forces with our Digital Technology Degree Apprenticeship. Through practical and academic training, you'll work towards a BSc Degree in Digital Technology Solutions. As you become a specialist in your field, you'll also have the opportunity to complete a specialised course in Cyber Security or Software Engineering. Throughout the apprenticeship, you'll complete several work-based placements and defence specific training throughout the UK – providing you with a highly sought-after set of skills.
What you'll need
To apply for this scheme, you'll need:
Five GCSEs at grade 4-9 (C to A*) including English Language, Maths and Science (preferably Physics)
and
3 A Levels (including Maths) at a minimum grade C, plus two others preferably including a science (physics or computer science is desirable) at a minimum grade C
or
A BTEC Extended Diploma in Computer Science at triple merit level
or
A T-Level in digital Production Design and Development
Desirable:
Demonstratable knowledge of coding/programming in languages such as Python, C++, C#
What you'll do
During the first year of your apprenticeship, you'll start your BSc Degree in Digital Technology at a University College on day release.
You'll also get hands-on experience through work-based placements within DE&S, the Submarine Delivery Agency (SDA), other defence and military sites or our trusted suppliers. The placements will provide you with much of the experience you'll need to take on a role within the business at the end of your apprenticeship, as well as evidence for your degree.
At the end of year two, you'll have completed enough of your academic studies and spent time in both software engineering and cyber security placements to choose your specialism going forward.
If you choose to specialise in Cyber Security, you'll be involved in the implementation, maintenance and support of the security controls that protect our systems and data. You'll develop a broad understanding of network infrastructure, software and data to identify threats and ensure the UK Armed Forces equipment are secure and properly protected.
If you'd prefer to specialise in Software Engineering, you'll ensure that what's been designed, coded and delivered by our manufacturing partners performs as intended. This software may be for a complex weapon, a communications system, a ship, armoured vehicle, a helicopter or anything else in the huge range of equipment we supply to the UK armed forces.
With a further year of study, you'll continue with your part-time degree in Digital Technology Solutions. Towards the end of your apprenticeship, you'll complete an end point assessment, to review and assess everything you've learnt over the last four years.
You'll also continue to move around DE&S, gaining more knowledge and experience to prepare yourself for permanent employment as a Cyber Security Specialist or Software Engineer upon successful completion of the scheme.
Elevating careers, rewarding perks. Explore our benefits
What our learners say about working for DE&S
"I really enjoy the networking, not only with my cohort but other people in the organisation. There is lots of support around and I have had the opportunity to work on some exciting projects."
Charlotte, Engineering Apprentice
Developing tomorrow's talent, today.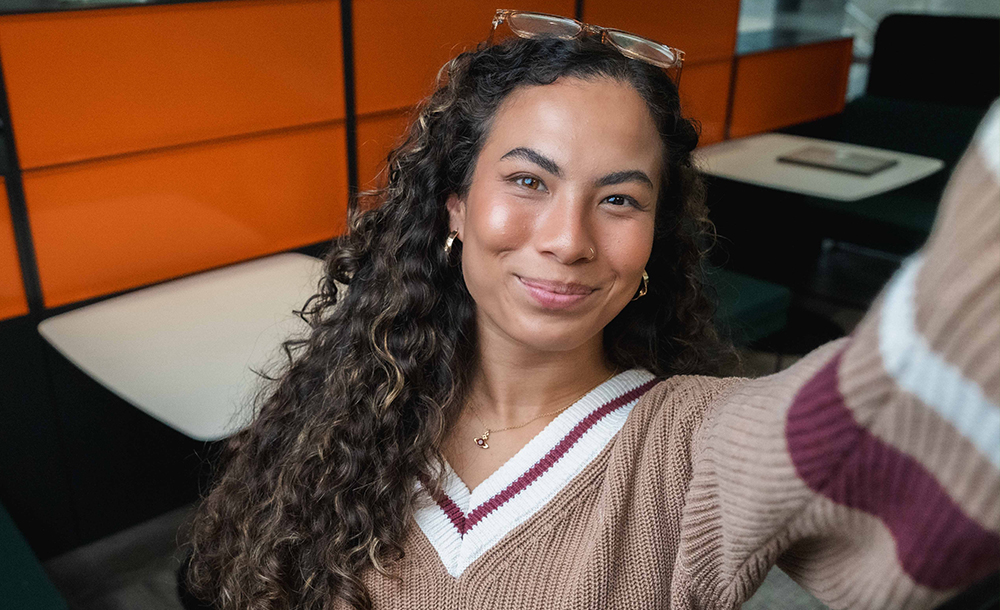 Course frequently asked questions