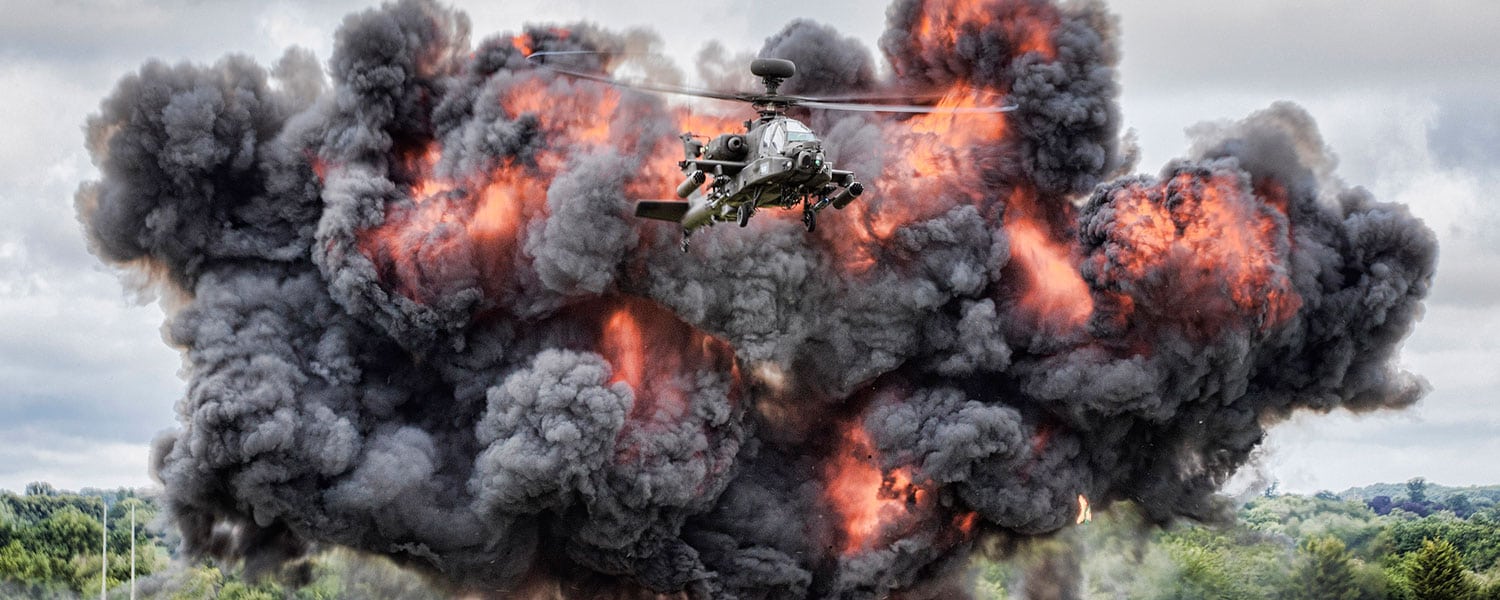 DE&S secures contract on behalf of MOD to provide defensive capabilities to new Apache helicopters.
Contract with Leonardo will see integration of sensors and countermeasures.
Integrated defensive aid suite helps protect a helicopter from threats.
Published 3rd April 2018.
Share this story
DE&S has secured a contract on behalf of the MOD to provide a defensive aid suite for the British Army's new fleet of Apache AH-64E helicopters.
Under related contracts from the MOD and Boeing, Leonardo will integrate sensors and countermeasures, some new and some re-used from the existing Apache AH Mk1 fleet, to ensure that UK Apaches remain amongst the best protected attack helicopters in the world.
Combat helicopters like the Apache fly at relatively low speeds compared to fighter jets and often at low altitudes, so they are vulnerable to a wide range of threats, including infrared-guided missiles and anti-tank guided weapons.
An integrated defensive aid suite helps protect a helicopter from threats in a joined-up way. A complete system includes sensors to identify threats to the helicopter, countermeasures to defeat these threats and a computer that coordinates the whole system, linking the incoming warnings with protection techniques such as chaff or flares.
Every Apache AH-64E that comes off the production line, regardless of its end user, already has a built-in Leonardo defensive aid suite computer, known as an Aircraft Gateway Processor.
But this project will see the company take the UK's Apache defensive aid suite a step further by integrating a number of sensors and countermeasure systems onto the AH- 64E to enhance its situational awareness and survivability.
Minister for Defence Procurement Guto Bebb said:
"UK Apaches provide our armed forces with world-leading capabilities in the field of combat. This announcement will see our aircraft fitted with cutting-edge British protection to rapidly detect and defeat inbound threats. This is a welcome boost for UK jobs and investment which is part of the Government's recently announced Defence Industrial Policy Refresh."
Integration will be conducted by Leonardo in Luton and the complete system will then be installed by Boeing on its AH-64E production line in the United States. All 50 helicopters being procured by the MOD will be capable of operating with the integrated defensive aid suite.
Leonardo also provides defensive electronic warfare capabilities across UK Armed Forces helicopters, including the AW159 Wildcat, AW101 Merlin, Chinook and Puma.