Published 4 March 2020
In September 2017, the National Shipbuilding Strategy gave DE&S an unprecedented challenge: design and build five general purpose frigates for just £250 million each. 
Share this story
The five ships will be delivered by the end of 2028; replacing the UK's Type 23 general purpose frigates, to deter aggression and maintain the security of the UK's interests around the globe. Delivering the Type 31 frigate is an ongoing test that continues to bring out the best in DE&S; calling on world-leading expertise and experience to achieve the best results through competitive market engagement and an innovative build strategy.
Having signed a contract with the MOD on November 15, 2019, Babcock International has confirmed steel will be cut for the first ship in 2021 at Rosyth and that it will be in the water in 2023. But how is the work being delivered in such a timescale? Crucially, the DE&S team is working jointly with Navy Command, a truly unified approach which allows working at pace while speaking with one clear voice to suppliers. This means team members feel empowered to go beyond the call of duty; diving into new skills and experiences to get the job done.
DE&S Head of Type 31, Commodore Paul Carroll, said:
"I encourage our team to focus on what's important, strongly resist the unnecessary and present clear, timely choices to senior leaders across Defence and in the Treasury."
But what was unique about the way in which the Type 31 competition was run? "We went to industry with an envelope of money that we had available. That's never usually done," said cost controller Anne-Marie Goodman .Commercial lead Kyla Isbell added: "We basically set industry a very difficult puzzle to solve by setting a financial head mark they had to meet. It proved to be a good mechanism for driving competitive tension. "Time was of the essence too. Bidder engagement was conducted in parallel and approvals were streamlined.
"We pretty much nailed every single milestone and that was the thing which really built confidence," she said. "That was due to a whole team effort. "Normally in big ship-building procurements you would have an assessment phase, design phase, then a manufacture phase. "Rather than having things done sequentially, we paralleled up the activity which took out a huge amount of time.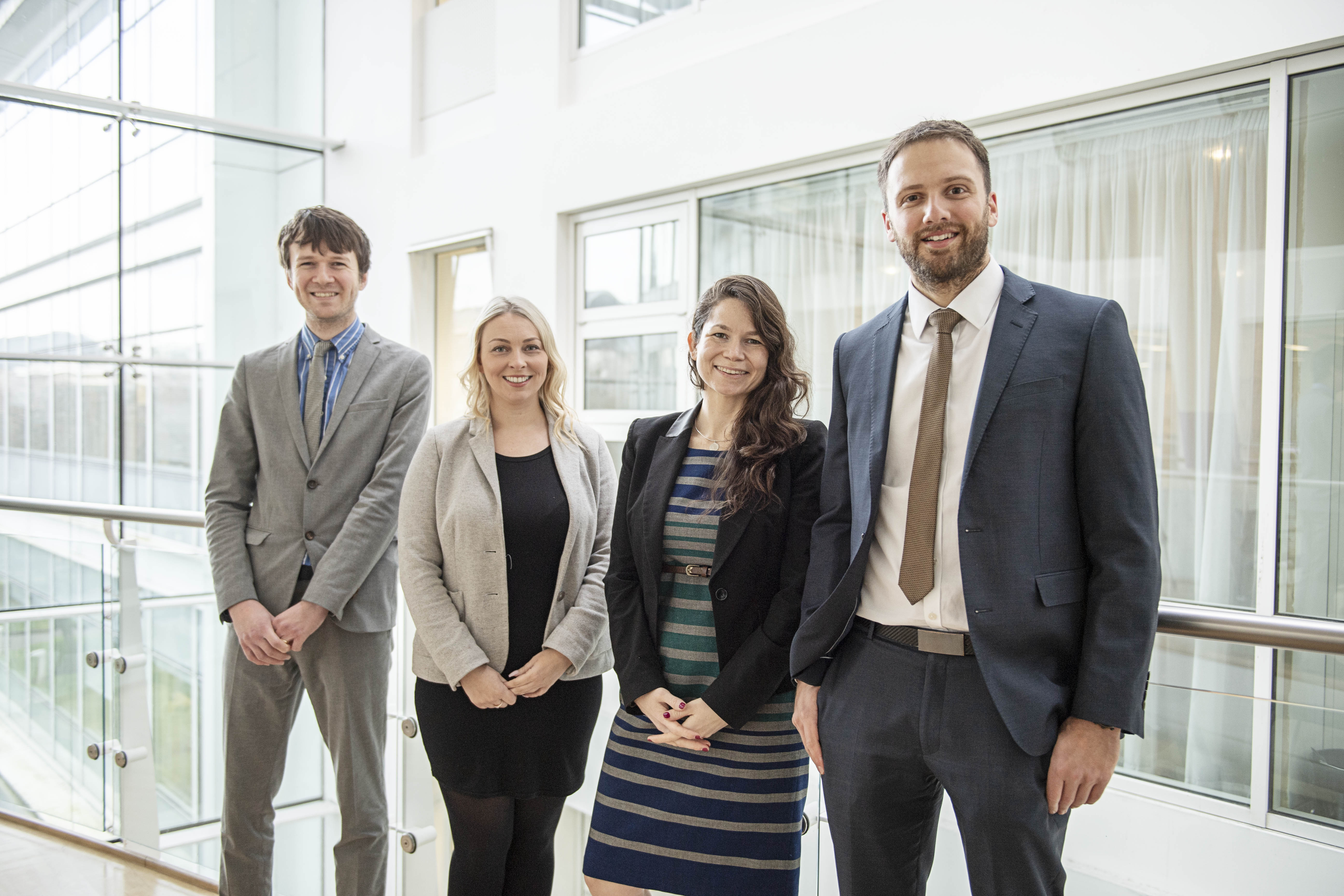 The choreography of all the engagements and the project management of that was immense. "We've proved you could do something quicker and not only was the short timescale a really good way of us managing industry and the bid, it also helped us to manage our internal stakeholders as well. "Setting a budget of £250 million per frigate meant efficiencies had to be found. For example, the Type 31s did not have to be designed from scratch – Babcock's solution is based on and built upon the proven design of the Iver Huitfeldt frigate already in service with the Danish Navy. The design's adaptability means it has the potential to evolve to meet future requirements while also being attractive enough for export.
Commercial manager Stephen Whitbread, said: "One of the key things was negotiating the terms and conditions during the tender phase. "Because we maintained the competitive tension while we were negotiating in parallel with all three bidders – Babcock, BAE Systems and Atlas – it meant we got a much better outcome and we could proceed to contract rapidly. Critically, Industry rose to the challenge we set them and were in turn empowered to offer innovative solutions. This generated a momentum and enthusiasm for the project from all involved.
"Ordinarily, you would go onto a big programme and you might not see the end result of all your hard work. "We all had a goal we were focused on and being there basically from the beginning to achieving the contract signing in 12-15 months was really satisfying. It kept our motivation high." Stephen also enjoyed the tightness of the team and freedom to be involved in various aspects of the process. He added: "It was more of a flat organisational structure rather than a traditional, hierarchical civil service structure.
"We all pulled together and I was able to get involved in pretty much everything rather than being stove-piped into one area."
"People may have thought: 'You can't do that, it's not achievable, it's never going to work.' We held firm and had confidence in our own abilities to actually deliver."
"In line with the National Shipbuilding Strategy, DE&S worked with the Navy to minimise the amount of Government Furnished Equipment (GFE) earmarked for Type 31- supplying only that which is vital to deliver the right capability. This method, coupled with a more "hands off " approach, has meant that together with industry, DE&S were able to deliver the best possible solution and real value for money. Working on Type 31 was a dream come true for project management graduate Christian Mclean-Mair, who had previously worked on the A400M.
"I'd been angling to join Type 31 since I joined DE&S," he said. "When the halting of the initial competition was announced it was about a week after I had been told I could come onto the team, so I was a bit worried, but I needn't have been. It was amazing to see how quickly people managed to turn it around and keep within the initial timetable.  "There aren't many people who have been able to come in on a graduate scheme and get to see a complex warship progress from an initial negotiation into a design and build contract within a year. I'd love to do something like this again."
When the contract with Babcock was signed it was a very proud moment for everyone involved. Anne-Marie added: "We were definitely juggling a lot of balls, but the competition has delivered the right outcome and I can't wait to see the ships built."