Share this job with family or a friend
Job description for the Air Engineering Manager
Engineering is the largest business function in our organisation – and it's one of the most fulfilling too. Because it's only by delivering the most advanced, battle-winning technology that we can keep those on the front line at the top of their game. That's why we stay inventive and create positive change, with a strong focus on sustainable sourcing and minimising environmental impact too. Ready to make an impact that matters to the nation?
You'll benefit from plenty of opportunities for development, access to specialist training and funded professional qualifications, and a c.27% employer pension contribution. You'll also have access to a wide range of employee networks, including the Women in Engineering Network, Parents Network, Race & Culture Network, Neuro Inclusivity Network – and many more. We recognise that the best people for the job may have commitments outside of work, so we're pleased to promote flexible working to support our colleagues in balancing work and home life.
Are you passionate about the defence of the United Kingdom, with a good moral compass and a drive to protect people? If you are seeking a challenging role, offering great development opportunities and the chance to make a real difference in supporting our Armed Forces, this could be the ideal career for you!
The project team, part of Typhoon delivery team, based at RAF Coningsby provides engineering support to the Royal Air Force's premier display team, the Battle of Britain Memorial Flight (BBMF). We have an exciting opportunity for an enthusiastic and experienced Air Engineering Manager to join our dynamic team as a Mechanical Systems Engineering Authority. This is a highly demanding, diverse and challenging position that will require you to be professionally registered and hold a Letter of Airworthiness Authority. This role would be well suited to a dynamic, hard-working individual looking for unique engineering and support challenges.
In this role, you will have direct responsibility for the airworthiness and safety of the BBMF's Spitfire, Hurricane, Lancaster, Dakota and Chipmunk systems, and their associated air and ground support equipment. All BBMF equipment have exceptional and complex technical and support requirements, which in many cases significantly differ from those experienced on modern aircraft.
Careers with us offer stability, professional development and the chance to work on high profile and exciting projects, as well as a great work/life balance and an array of other benefits that come with being a member of the Civil Service.
Please note some attendance to the stated site may be required for this position.
We strongly recommend tailoring your CV in line with our CV guidance before applying, with specific sections to highlight Key Achievements, Relevant Experience, and Applied Skills & Knowledge.
Responsibilities of the Air Engineering Manager
As our Air Engineering Manager, you'll be responsible for the development, implementation and delivery of activity against Engineering Management Plans, including engagement with various stakeholders, such as the Aviation Duty Holder, the air regulatory authorities and industry, to ensure systems and equipment are safe by design and remain safe to operate.
Other responsibilities will include:
• Managing the delivery of all engineering aspects in area of responsibility, as defined in the assignment specification or objectives, including managing the acquisition safety aspects
• Providing expert advice and guidance in your own technical area to solve complex technical problems and identify application risks
• Managing the technical requirements for the acquisition life cycle stage of one or more project, programme, service or system
• Monitoring and implementing any governance and assurance policies and procedures to ensure the 'safe and professional' status of the area led
• Leading on the development of requirements related to own area of specialism including acceptance plans, performance criteria and draft specifications
• Interfacing with industry as the intelligent customer both in a scrutiny role and supporting the identification of application risks
What you will be assessed against
To be successful with your application you must demonstrate that you meet the following essential criteria:
• You will hold a minimum of a Level 4 (i.e., HNC) qualification in a relevant Engineering/Science discipline, or will demonstrate an equivalent level of experience within the aerospace industry
• You will have demonstrable experience of managing and influencing a variety of senior stakeholders on policy, process and technical risk management
• You will have demonstrable experience of successfully implementing engineering management plans
• You will hold Registration with a relevant Professional Engineering/Science Institute, or equivalent body, at Incorporated Engineer standard (or higher), or you will demonstrate the equivalent knowledge, skills and experience
It will also benefit your application if you are able to demonstrate the following desirable criteria:
• Experience of applying air regulations (in a civil or military aviation environment)
• Evidence of maintaining continued professional development and assisting with the development of others
In addition to the responsibilities above, the following technical competencies and behaviours will be assessed at interview:
• Technical Decision Making
• Technical Risk Management
• Leadership
• Communicating and influencing
What's in it for you?
Please note, our salary bands are under review and may increase. If the outcome of the review results in an increase in the minimum salary and your salary offer falls below the new minimum, your salary will be increased to the new amount from your contracted start date. If the new minimum is less than the salary you are offered, the original salary offer will be retained.
Our careers offer stability, training, progression – and much more! Discover more about what we offer in our Little Book of Big Benefits. Find out more about our pension schemes.
We're exploring future ways of working with a flexible and a family-friendly approach in mind. This means that successful candidates may be offered the option of hybrid working, combining working at home with working at their contractual location. Further information relevant to hybrid working will be discussed with you prior to you taking up your post, to find a balance that suits your needs and those of the organisation. Please note that employees are responsible for meeting the cost of their travel to and from work when attending site.
We welcome applications from people of all backgrounds and are dedicated to creating a great place to work that reflects the diversity of the society we serve. To help us do this, we particularly encourage applications from women, ethnic minorities, disabled people and people from LGBT communities. By bringing together different ideas, experiences and perspectives, we can achieve our ambitions, together.
Please click the link below to apply by creating an account and uploading your details.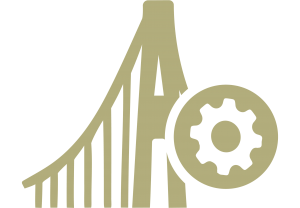 Job Details
Job title:
Air Engineering Manager
Salary
£37,400 – £44,000 per annum (plus benefits)
Contract type
Permanent
Business area
Engineering
Working pattern
Flexible working, Full-time, Job share, Part time
Hours
37
Number of posts
1
Recruitment contact
Beth Wickens | [email protected]
Join DE&S – your ambition leads here